Well, look at my big baby. How's that diaper feeling? Cozy little bed for my big boy? Good, good. I have big news to tell my big boy. Want to guess? Oh right, my little baby doesn't talk too much, hm. Just listen.
Daddy wants to have another son! Isn't that exciting? He wants to press himself deep inside Mommy. And blast some of that super sperm of his inside. He wants to CUM in ME. Only, here's the dilemma, my dear. I don't want to get pregnant. Really, I don't have the time for all that. Mommy likes to have wine and take dick like a pro. It's all just too much for a baby in my belly.
So, you know what we're going to do? I've decided that you'll be my special pregnant sissy son. Do you know what this is? It's a condom full of Daddy's cum. It's so warm still, full from him just a bit ago. So thick, isn't it? There's no doubt in my mind that you'll be getting pregnant from Dad. His cum is so powerful, it's bound to do its magic on you. You'll be pregnant from this, yep.
We have to get it inside you though, don't we? Come on then and lube up my cock. Nice and wet so it will slide inside you nice and good. After that, you'll lay back and I'm going to slip it inside you. Need it to slide in and out before it blows inside of your tight hole.
Ready to get that ass-pussy pregnant? Of course you are.
IMPREGNATION FANTASY, TABOO, MOMMY ROLEPLAY, DIAPER FETISH, PEGGING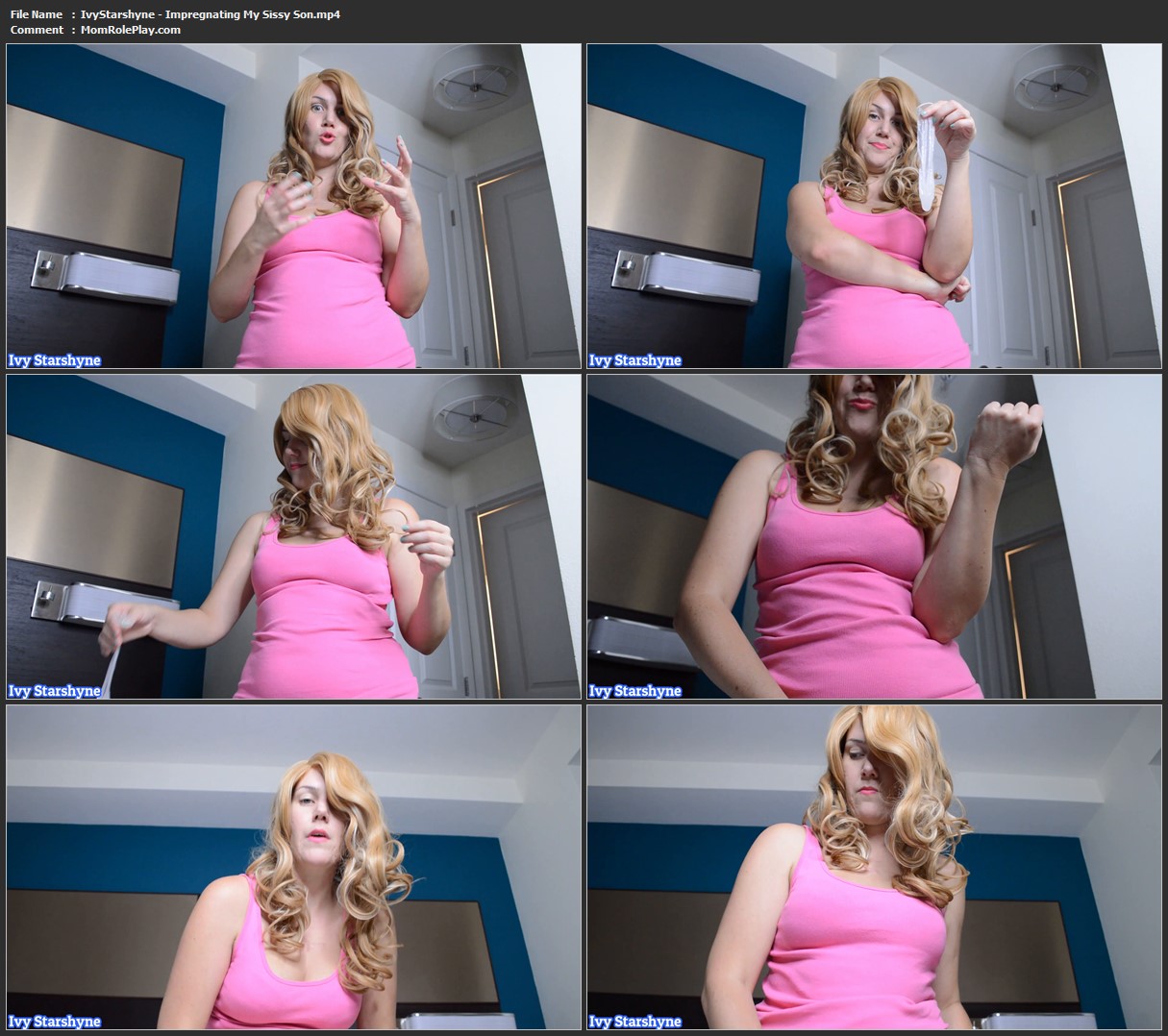 Download Files :
IvyStarshyne – Impregnating My Sissy Son.mp4