The concoction inside the syringe glowed a bright orange. When you approached Mom, she was sleeping, and the only sound in the room was the low humming of the radiating liquid.
The magic substance shone beautifully on her face as you held it up and examined it. You carefully and gently placed the needle against her neck, pressed down on the syringe, and Mom woke up. Her eyes were wide and frightened, "Honey, wha-what are you doing? Get that away, ggggaaaaa," she panicked, but you continued to inject the rest of it inside of her. "No, honey…."
Mom moaned softly, her eyes fluttering and rolling back into her head, and her pupils flashed orange. The concoction had begun taking over her mind and body, and she slowly turned to the side. With an arched back, she groped herself and whimpered, "What am I doing? I can't…stop touching myself." Her voice was weak and soft, the warm liquid still making its way through her body, as she uncontrollably twisted and turned.
"Why am I…so horny…" Mom moaned, "what's going on?" Her fingers rubbed against her pussy, "I don't want…to do this. Why is everything spinning?" She was overwhelmed with sexual urges and desperate to have them fulfilled. She stripped down and began to full enjoy the feeling of her fingers against her clit and inside her tight pussy. She moaned uncontrollably as she pleasured herself to an amazing orgasm.
Once that happened, her wide, blank eyes stared straight forward, and her voice become monotone and emotionless. "I am your slave now," Mom told you. She was your mindless, brainwashed, obedient slave, and she would do anything and everything you wanted her to do, whenever you wanted her to.
MAGIC CONTROL, TABOO, FEMALE TRAINING, SUBMISSIVE SLUTS, WOMAN FOLLOWING ORDERS, EROTIC MAGIC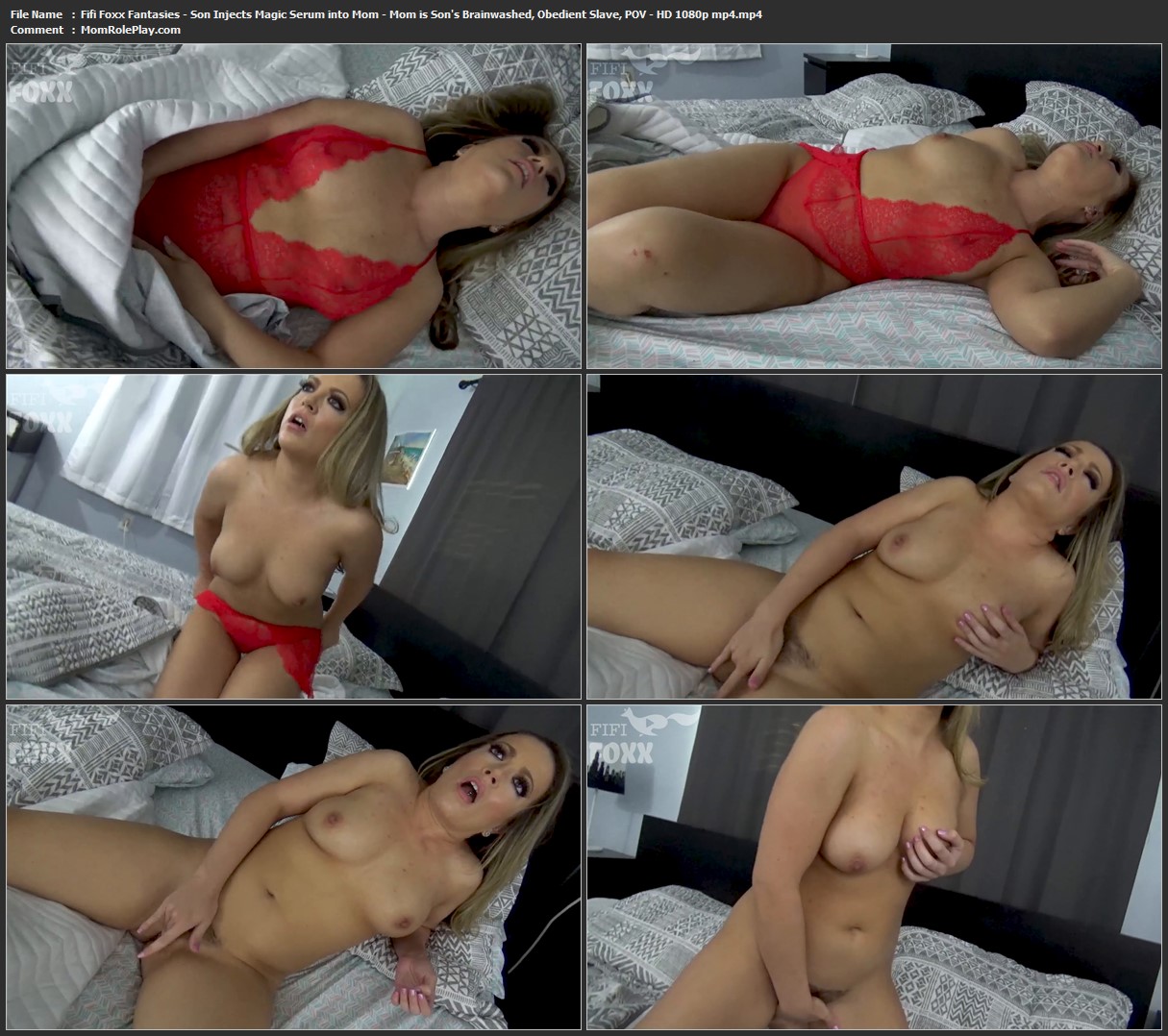 Download Files :
Fifi Foxx Fantasies – Son Injects Magic Serum into Mom – Mom is Son's Brainwashed, Obedient Slave, POV – HD 1080p.mp4