It's Billy's birthday and Mommy has special plans for him. After the balloons and birthday cake I give him a very special present. At first he's confused but I explain that now that he's getting bigger it's time for him to learn to use a "big boy toy". Of course he doesn't understand what a buttplug is. I tell him it goes in his bum and that all little boys learn to use one. I love how innocent and naive he is. He'll believe anything his loving, perverted mommy tells him.
I have him undress and get on all fours. I lick his delicious little hole and then lube it up. My finger easily slips inside with only a little effort. I slowly push my finger in and out as I praise him. Next I push the little butt plug in, slowly, slowly. It disappears inside his virgin ass. I put mommy's "buzzy toy" against it and notice how hard his cock is. Baby boy likes mommy violating his ass.
He's doing far better than I ever expected so I get out another toy. This one is rippled with increasingly bigger beads. I push that one in, letting him acclimate to each anal bead before pushing the next one inside. Mommy's patience pays off as I get all but the very biggest inside!
He's done such a good job tonight that I milk his cock with the plug still deep in his ass. I know my little boy has so much cum in him. 🙂 He cums all over the blanket and mommy's hand, the spasms pushing the plug out. I spread the cum all over his newly stretched hole and lick up its creamy goodness.
Afterwards I show him mommy's big metal buttplug and a dildo. I explain that now that he's mommy's big boy we'll do this every night until he learns to take them too. I can't wait to see my son take a big, thick dildo in his ass….
Happy birthday, baby boy.
Category: TABOO
Related Categories: AGE REGRESSION, MILF, MOMMAS BOY, BUTT PLUG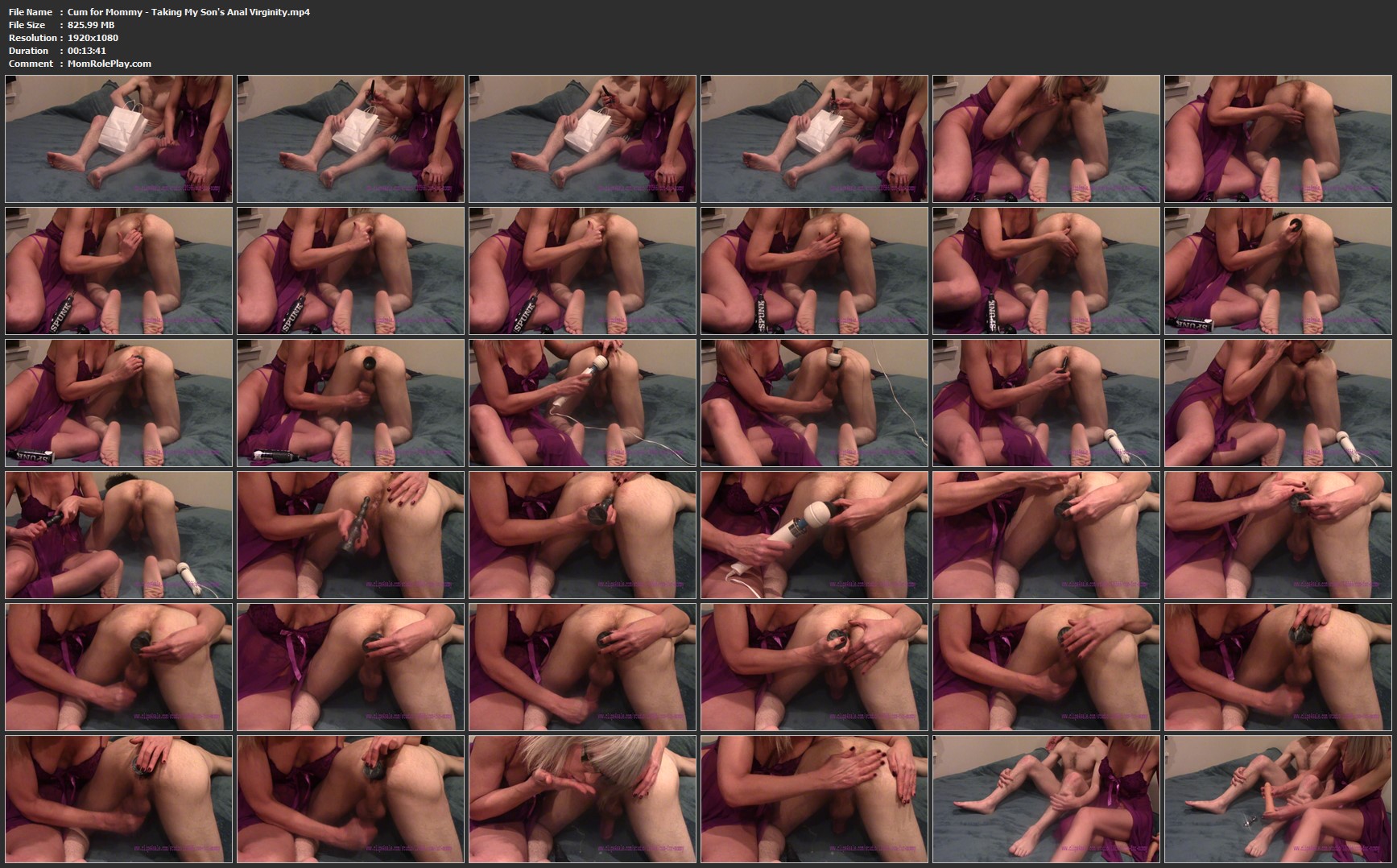 Download Files :
Cum_for_Mommy_-_Taking_My_Son_s_Anal_Virginity.mp4