Mommy loves to push little Billy to his very limits. To take control of his body and make him cum as many times as I want. Tonight I push him to blow load numbers 3 and 4 in quick succession with no downtime.
Even though I had already made Billy cum twice about an hour earlier, I wasn't done with him. He loves sitting on my lap while mommy holds him close and jerks his cock. Like a good boy, Mommy's handjob sends his cum spurting out for me to taste. Even though it was the third time he came, I don't allow his cock to get soft. I have him sit on the bed while I suck out any trace of cum and then start stroking him again.
The second hand job takes a lot of verbal input from mommy. At times encouraging, other times stern, I let little Billy know that I expect him to cum yet again for me. Using both spit and lube, I work his cock relentlessly. "I'm sorry if your penis is going to be sore tomorrow but we have to get all the cum out. This is more important," I tell him. I'm a firm believer that little boys are better behaved when their balls are drained of cum and as a good mommy I'll do whatever it takes.
Finally he tenses and shudders, breathing hard as his fourth load of the night spurts out. He earned his praise from mommy but little does he know…. Now that I've made him cum four times in a session there's only one thing to do. Next time mommy will want five….
Category: TABOO
Related Categories: FORCED EJACULATIONS, AGE REGRESSION, HANDJOBS, AMATEUR, MOMMAS BOY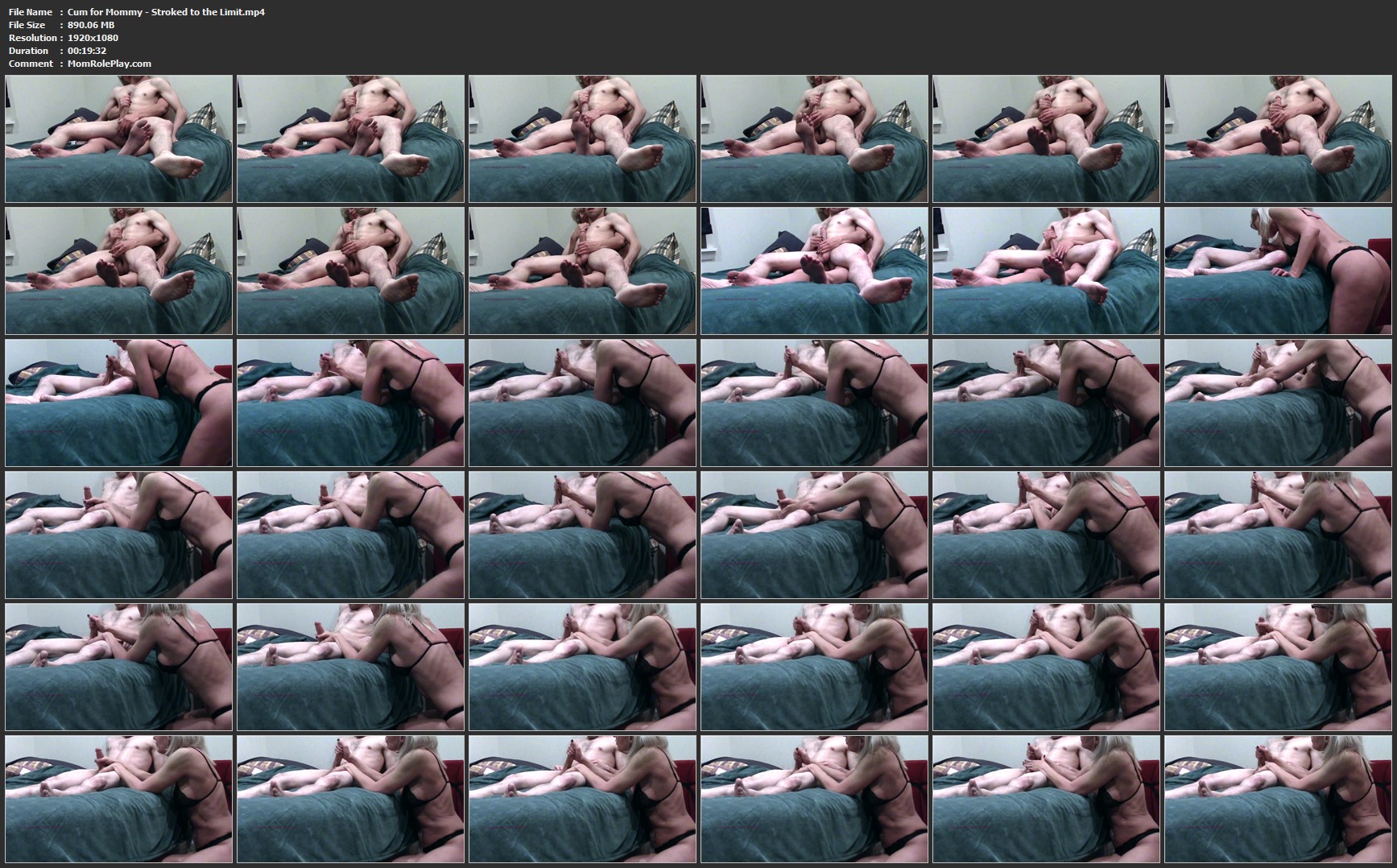 Download Files :
Cum_for_Mommy_-_Stroked_to_the_Limit.mp4