The next part of Kitten's punishment for his failed attempt at romance is for me to blast farts into his face while I call up the girl he asked out and tell her how sorry he is. He is completely trapped under my ass and has no choice but to inhale mommie's stinky farts. Suzi answers the phone and we chat for awhile. She said she felt super grossed out by Kitten's proposal. I can't blame her. She said she just asked out the hot football player Brad immediately after rejecting me. She is on another level from my poor beta son.
As I continue to unleash stinky gas on my boy, I ask him if he's asked out any other girls without my knowledge. He admits that he asked out Katelyn too, and was rejected and beaten up by her. I call her as well and apologize on behalf of my stupid son. She appreciates that very much. I tell her that I am going to send Kitten to speak with her tomorrow and apologize in person. Kitten squirms in fear because he knows she will just beat him up again. I tell him that's what he deserves!
Finally, Kitten receives a message from Suzi's new boyfriend saying he is going to shove Kitten into the lockers tomorrow. Sounds like Kitten is in for a rough day of punishments and suffering. My farts are only the beginning! I make him thank mommie for the valuable life lessons and send him off to do other girls' homework.
FARTING, TABOO, BIG BUTTS, FACE SITTING, ASS SMOTHERING, MOMMY DOMME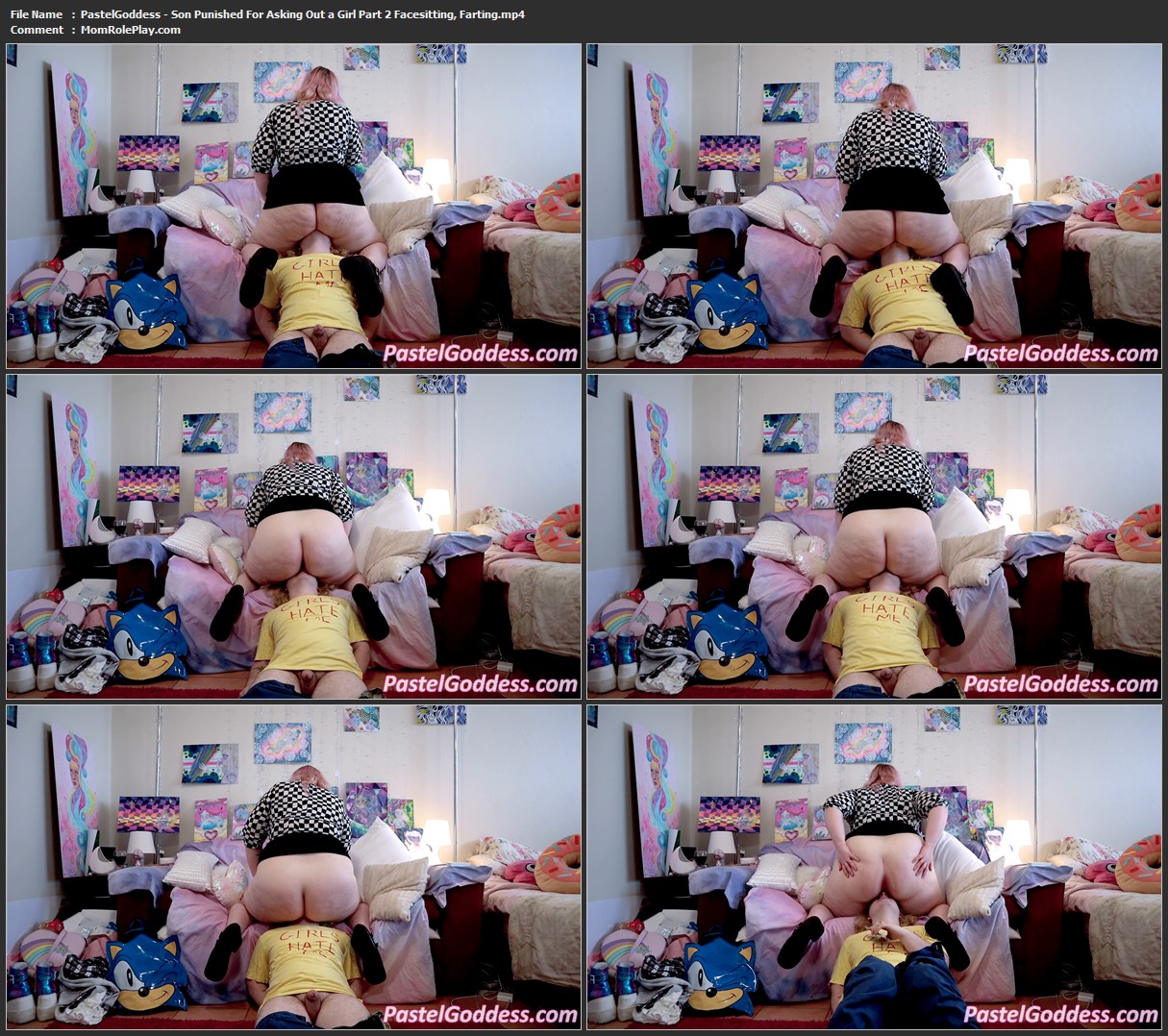 Download Files :
PastelGoddess – Son Punished For Asking Out a Girl Part 2 Facesitting, Farting.mp4