Your mother LOVES the Fourth of July. It's always been your thing to hang out and watch the fireworks, so you're not surprised when she gets pouty after you tell her that you won't be there this year. You and your girlfriend are driving into the city for the big celebration. But when the two of you get in a big fight, you think that you should use the change in plans to surprise your mother.
When you show up, it's clear that she's been hitting the bottle. You can't help but laugh as you watch her sling back shots in her tiny bikini and tight jeans. She looks really, really slutty! When she realizes that you're there, she goes crazy thanking you, making you sit down and urging you to take a shot, too.
She seems really excited to see you…maybe too excited. And she's practically falling out of her top. She notices you staring at her big tits about to topple out of her top and calls you out for it! You can't believe how forward she's being. She's so far gone! She starts to tease you with her tits, taunting you for staring. And it's turning you on, there's no denying that. And she notices. And it makes her excited, too. Your heart starts to race as your mother leans in, grinning. And kisses you!
The floodgates are opened. Your mother's mouth is on yours, her hands and running across your body. She pulls you from your pants and you watch in shock and total arousal as your mother bends over, taking your cock into her mouth! It feels amazing, your mother uninhibited as she sucks and fucks you! You watch her face as she rides you, her tongue lolling out, her eyes crossing, before she cums hard on your cock, milking out a ton of cum into her pussy! She gapes it wide so you can see her cum-filled cunt, stretching and playing with herself, with your cum for your enjoyment!
TABOO, MILF, POV, VIRTUAL SEX, DIRTY TALK, BIKINI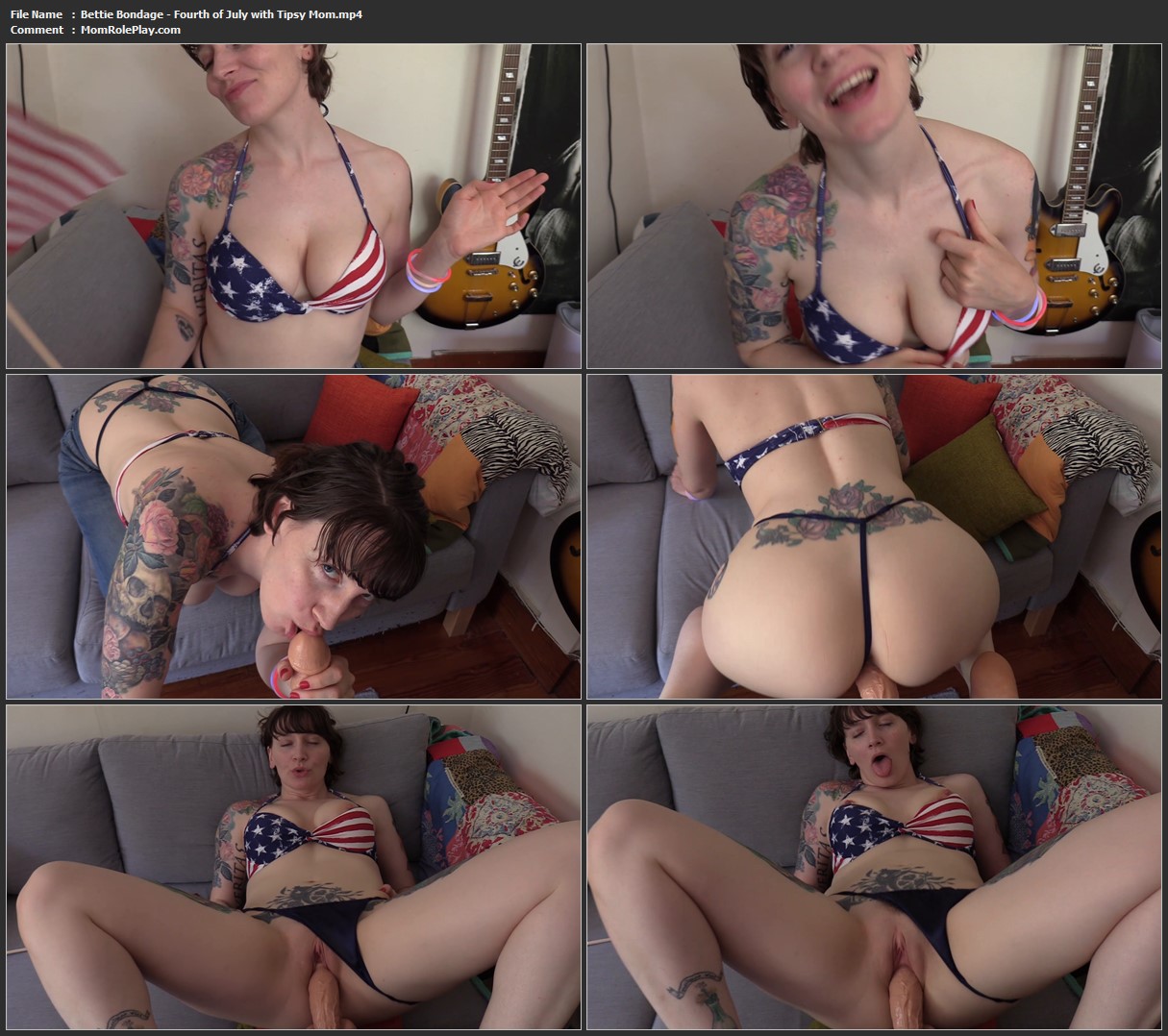 Download Files :
Bettie Bondage – Fourth of July with Tipsy Mom.mp4