Your wife arrives home late after a long day, and begins to vent to you about how tired and stressed she is after work. As she talks to you, your son comes over and says that he needs help with something in his room. Your wife tries to get you to help him since she is so exhausted, but your son insists that he needs her help, so she walks off to his room. You know that they have been fucking ever since you came home and walked in on them in the act. You have a feeling that "homework help" is a euphemism for your son shoving his dick balls deep in your wife, so you decide to spy on them a bit. Sure enough, your wife is getting pounded by your son doggie style. You're not even mad; you love your slutty wife.
After they finish up their dirty deed, your wife comes over to the bedroom door and realizes that you have been watching them. She is embarrassed at first and asks how long you were standing at the door. But the two of you are well aware of the situation between your wife and son. You know they've been having sex and you honestly find it to be pretty hot. Your wife sees how much you're into it based on the raging boner you have going on in your pants. She says that she can make you cum as well, so she pulls off her shirt and gets down on her knees.
Your wife begins to suck and choke on your dick. She tells you about how often she has been fucking your son and how well he dicks her down. He has so much more stamina and he fucks her so much better than you. You kind of like getting your son's sloppy seconds. Before you know it, you're ready to cum in your wife's mouth. After she swallows your load, she mentions that she has been considering trying anal for the first time with your son. Giggling, she says maybe she'll let you watch, before going back into the bedroom for round two with your son.
TABOO, CUCKOLDING, VOYEUR, DILDO SUCKING, DIRTY TALK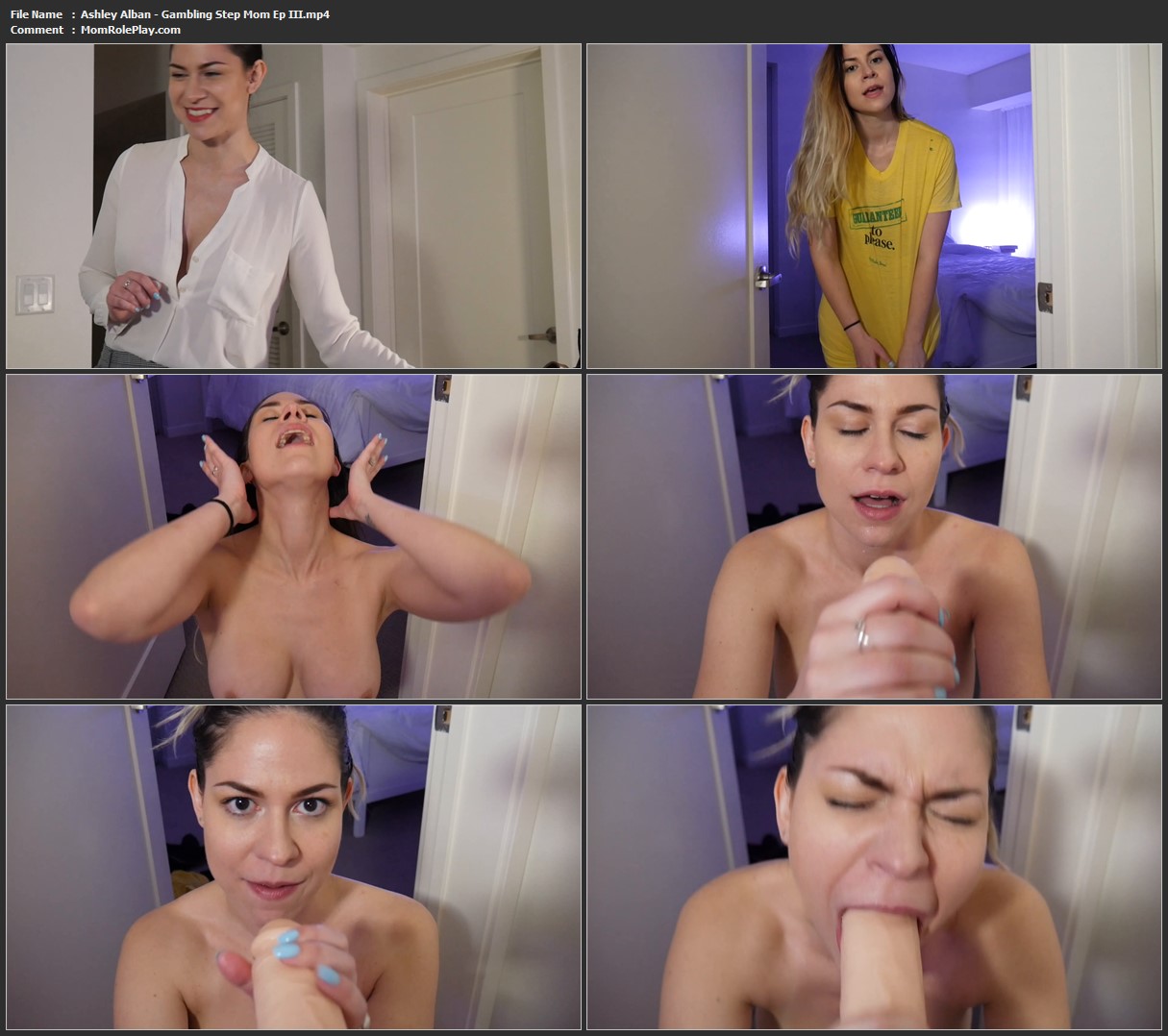 Download Files :
Ashley Alban – Gambling Step Mom Ep III.mp4