"Mommy…I have a boo-boo!"
"Well show Mommy where it is and I'll kiss it," she says.
"It's right here," you says as you present your hard cock to her.
"You want me to kiss that?" Mommy asks with a strange face.
But she's a good Mommy and she'll always kiss your boo-boos. Deep, long, throaty kisses until you fill her mouth with cum!
Category: TABOO
Related Categories: MOMMAS BOY, ROLE PLAY, BLOW JOBS, CUM SWALLOWERS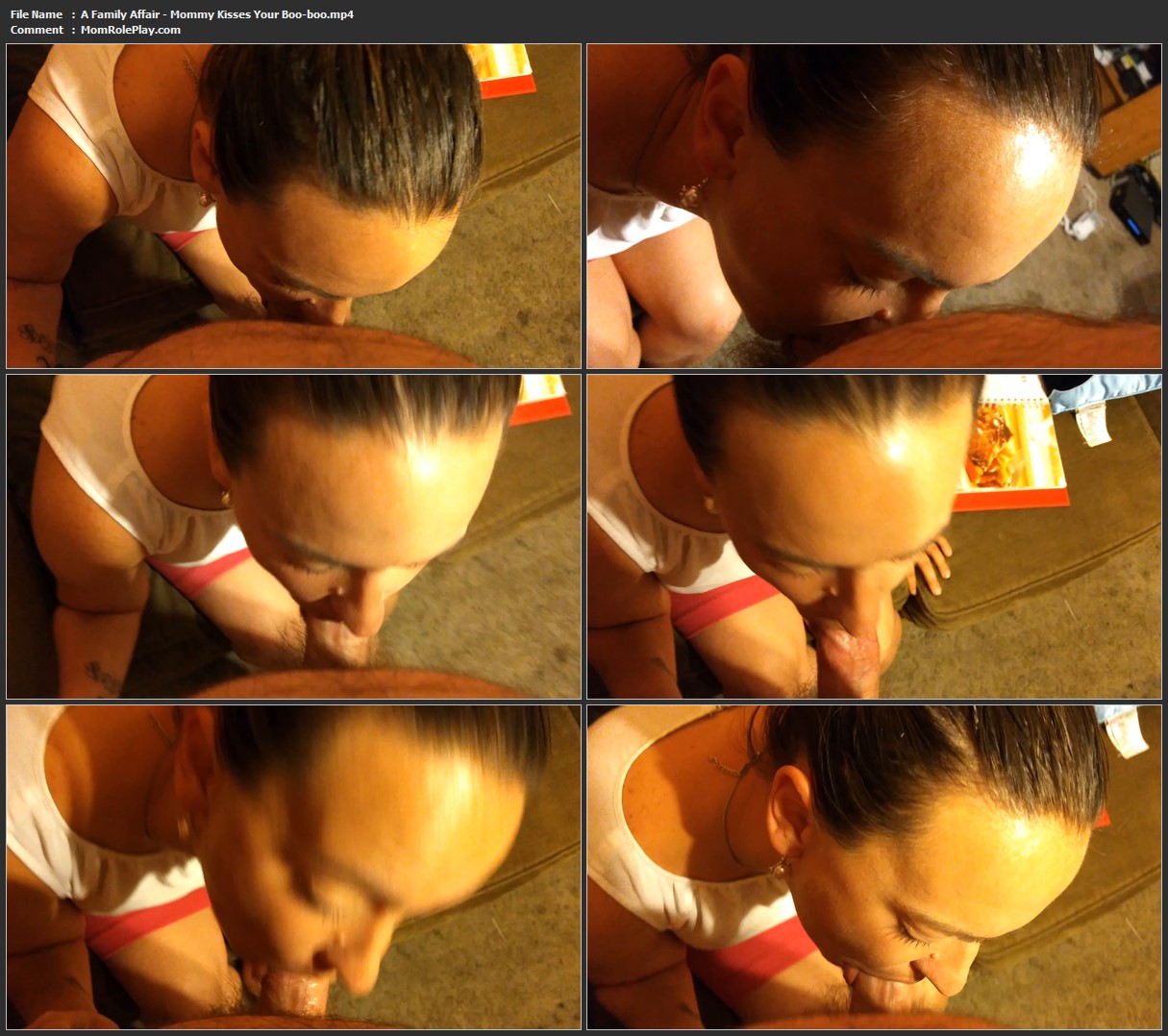 Download Files :
A Family Affair – Mommy Kisses Your Boo-boo.mp4