Oh good you're up. I know I usually work today but I told your father I wanted to take the day off and get to know my new son a little better. Is it alright if I call you my new son? I know…it probably feels a little different without your real mom around, especially because your dad remarried a much younger woman. But…I think it will be better… you know.
I didn't ever get the chance to really know her, but it sounds like you and your mom didn't really get along too well…and personally I'd like to have a MUCH closer relationship with you. Your dad told me what a bitch she was to both of you. He said she used to fight with you all the time. Said she wouldn't let you hang out with anyone, especially with any girls.
Being from a different generation, I have a little bit of a different parenting style… It wasn't too long ago that I had boyfriends your age. I know the kind of sexual appetite they have… Your mom wasn't fair to you to keep you shut in. I think dating is a completely necessary learning experience for someone your age.
You don't think it's too weird talking to me about this stuff do you? I want us to be able to share anything and everything. Have you ever been with a girl? Yes I mean like sex silly. No? Not even a blowjob? A boy your age should have more experience…No it isn't your fault. I blame your prude mother…
Look…I want a better experience for you and I want harmony in my new household. I want all the men in my life to be happy and satisfied. How do you think we can do that? You don't know? Well I have a few ideas that we could start with today. I want you to lay down on the bed and your going to do a little trust exercise for mommy. Yes you can call me mommy. Now lay down.
Category: TABOO
Related Categories: BLOW JOBS, POV, DIRTY TALK, CUM SWALLOWERS, CUM IN MOUTH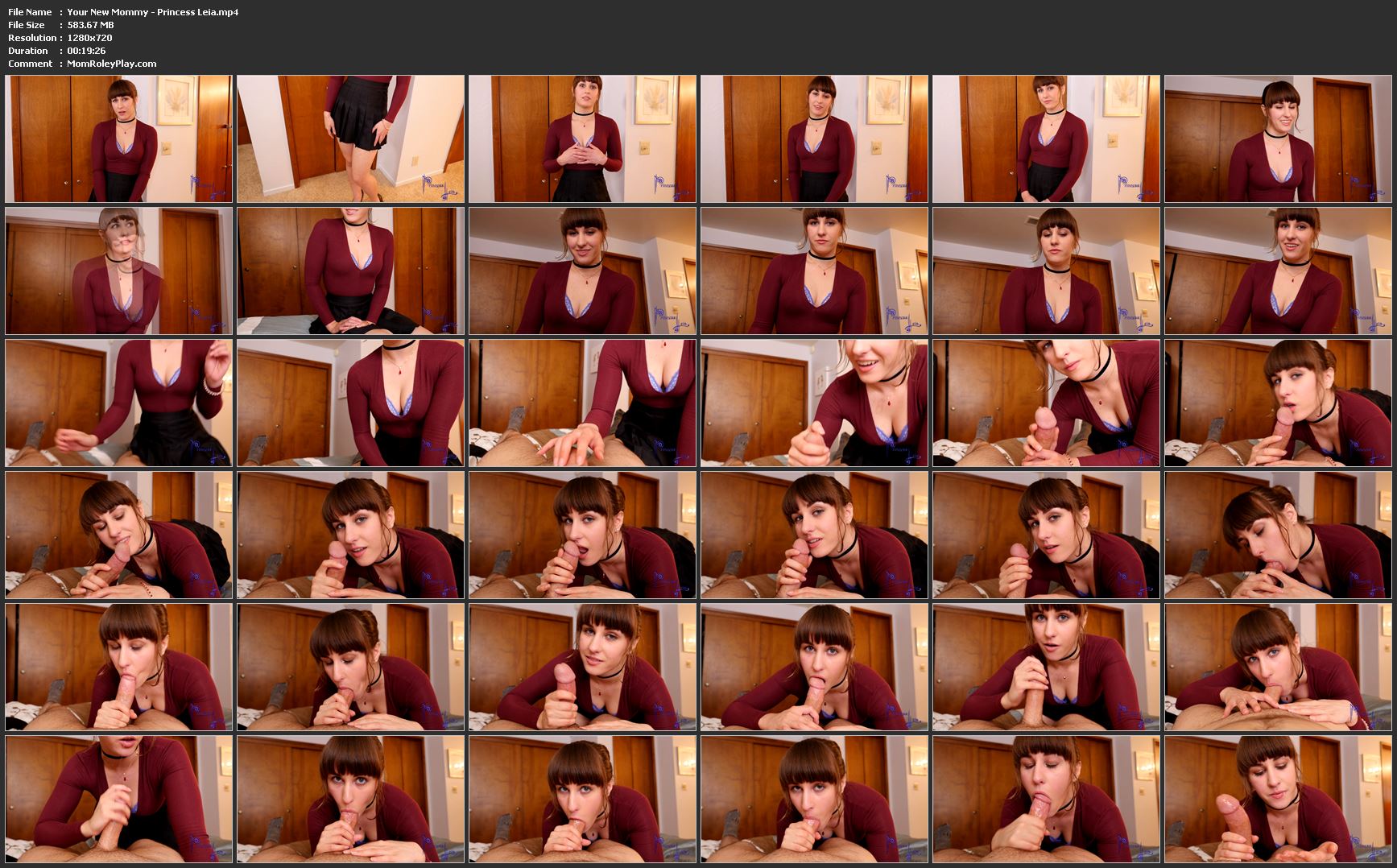 Download Files :
Your_New_Mommy_-_Princess_Leia.mp4