Mommy hears you shouting her from your bedroom desk, and she comes in to see what all the fuss is. To mommies delight, you are doing your homework, mommy didn't even have to ask!
She helps you with some questions, and you remind mommy of what she promised yesterday, if you're a good boy for mommy she will give you a treat.
Mommy tells you that dinner is nearly ready and you will have to wait, but you're a horny boy, and part 1 made you hungry for more.
Mommy agrees, and takes off her panties, you're going to be given a lesson is how to eat mommies pussy, she knows you want it, she did make you and birth you from her cunt, it's only natural you want it more.
Mommy shows you how to rub and lick her pussy until she cums, but she isn't done yet. Since you gave mommy good oral sex, now it's mommies turn to give you a blow job, and if you're a good boy, you can finish on mommies face.
What will you make mommy do next time when you're being a good boy?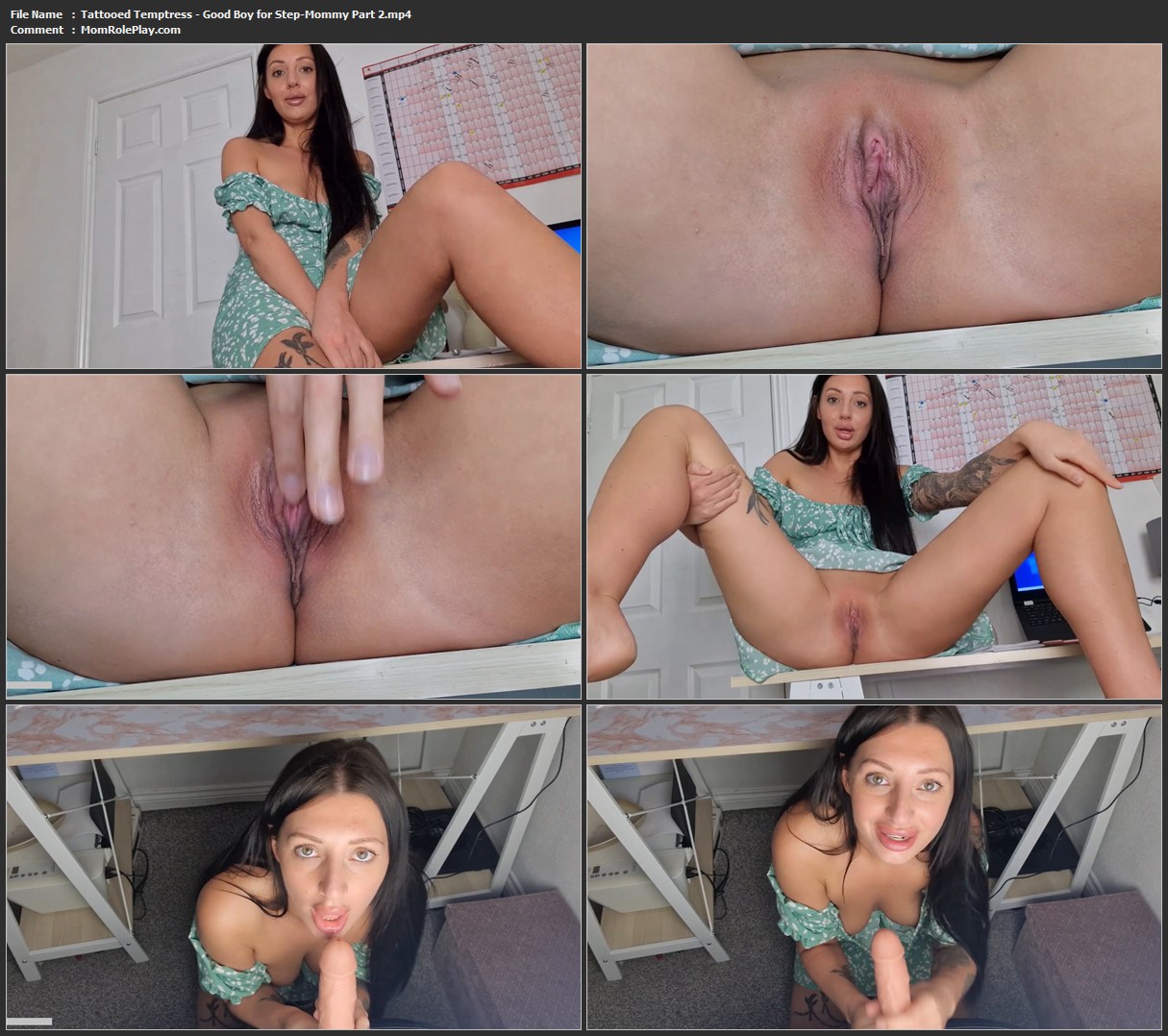 Download Files :
Tattooed_Temptress_-_Good_Boy_for_Step-Mommy_Part_2.mp4 – 1.20 GB