In our second episode, Penelope shows up for her second court mandated psychiatry session with Dr. Alphonse. She tells her doctor about how she met the powerful and influential man, Benjamin, who kept her out of prison after the she was convicted for the crime against her son. She met Ben at a diner, she was his waitress, and he was her regular customer. Ben noticed her hard work and her attention to detail and asked if she would like provide cleaning services for his large estate in the country. She jumped at the chance to earn three times what she was earning at the diner, but then, two weeks into the job, Ben left a note for Penelope. "Please take off your clothes and clean in your lingerie," she looked inside the envelope to see six crisp hundred dollar bills. Penny was shy at first, she knew Ben was watching her clean the home in her bra and panties from the security cameras, but in time, she started to enjoy the feeling of being watched.
She found herself wearing her finest lingerie, putting on music and dancing while cleaning, she'd muster up her courage to arch her back and subtly pose for the camera. She was cleaning the table and her breast fell out of her bra, she was wet thinking about how he saw another piece of her, she felt dirty, hot, and she stared into the lens of the security camera and took off her bra and panties.
Cleaning the house nude began to be a routine for her, until one day she was bent over the tub and Benjamin came up behind her, he grabbed her hips and she gasped. He ran his fingertip down her spine and she arched her ass up, begging him to touch her wetness.
Category: ANAL
Related Categories: BIG TITS, BLOW JOBS, CREAMPIE, MILF, REDHEADS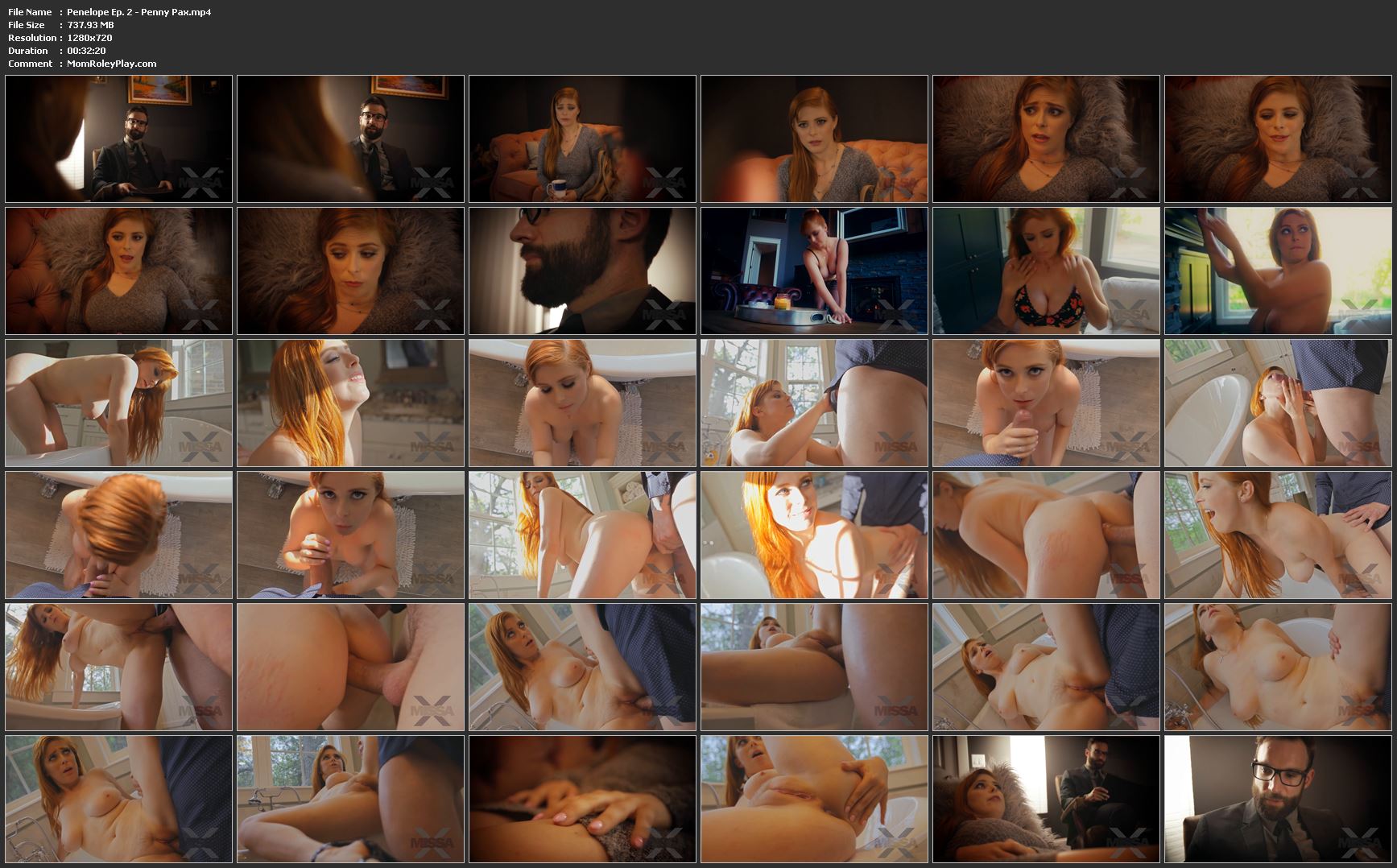 Download Files :
Penelope_Ep._2_-_Penny_Pax.mp4