My babyboy, you have no idea, how happy you made me that you could arrived! That you come back from the college in such a short notice! NO, NO my baby…mommy is fine…don't worry I'm not sick…well…but there is something I really need from you my son!
I know is going to sounds crazy…but…you know mommy misses you so fucking much since you are so far…since you are in college. I know we having some fun on – line…but it's just not the same. I miss your touch, your hands all over me, your cock!!! Ohh baby…mommy love you so much! But the problem is…Your father! He comes more and more often to me…since you left he trying to have sex with your mommy all the time! He wants baby from me!!! You understand…what I need from you my baby?!!
Even if I try…I can't get pregnant…probably because I never have orgasm with you father and only reason I'm with him is you my son!!! And now…if I don't get pregnant soon…your father told me, he will think about divorce and I'll never see you any more! You know, he was always suspicious about us!!! Any way…I will not let that happen!!! I will never loose you..my son, my love!!!
And for this reason…I need you, I need your young, fresh seed my baby boy!!! I want to have a baby…but your baby!!! And to make sure…we will made the baby I need to take it to the sperm bank and make sure…mommy will be pregnant soon…having my son's baby!!! Of course…this is going to be the biggest secret between us!!!
Come on baby…I know you missed mommy's lips….mommy's wet…warm pussy!!! You know how good mommy making you feel!!! And this time I'll pleased you even more…to make you cum the big one!!! To make your young seed mine my baby boy!!!
Category: MOMMAS BOY
Related Categories: POV SEX, TABOO, MILF, IMPREGNATION FANTASY, FUCKING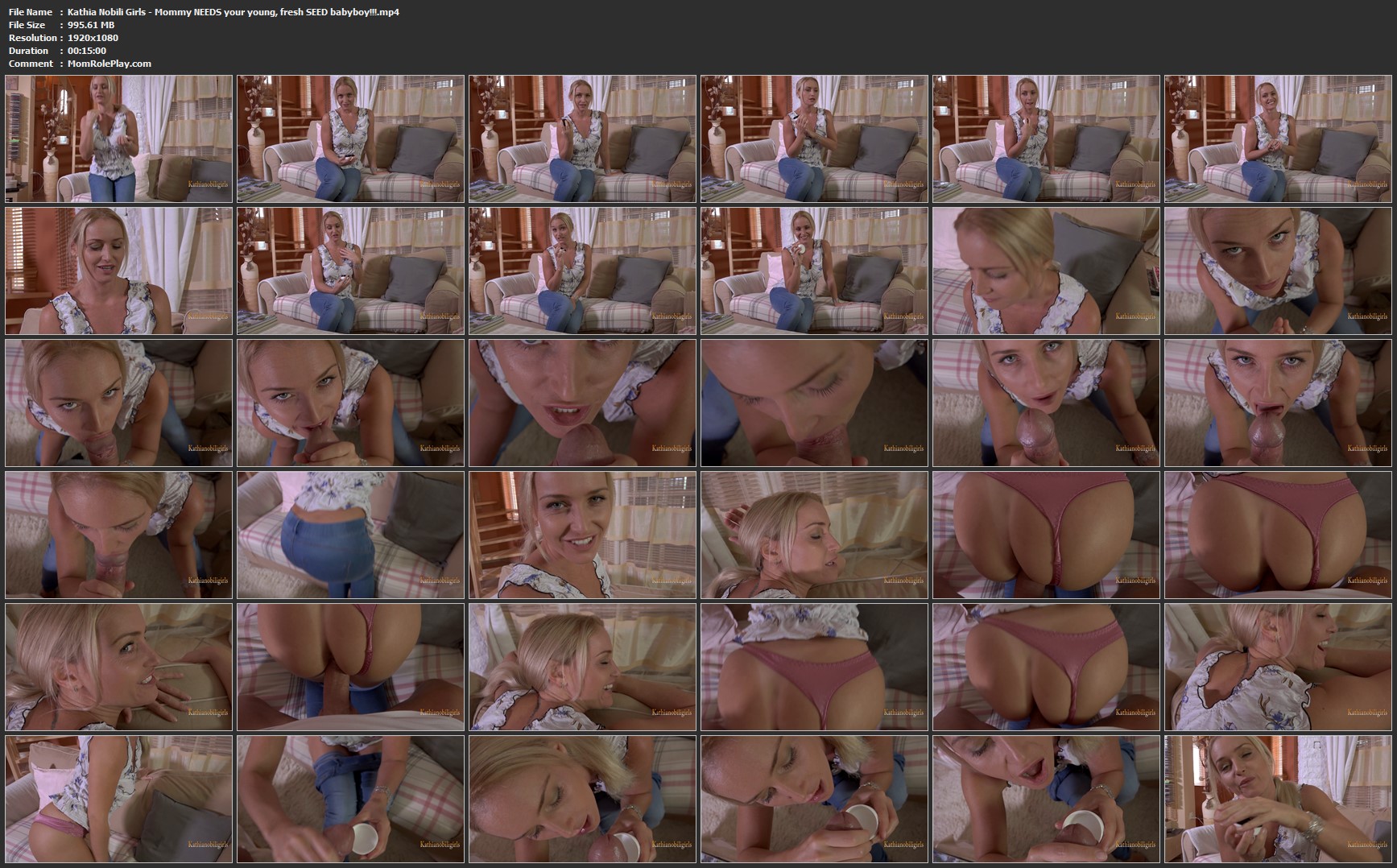 Download Files :
Kathia_Nobili_Girls_-_Mommy_NEEDS_your_young_fresh_SEED_babyboy.mp4