My sweet baby…I'm so happy that we are home alone in this special day! You know it was Valentine's day….day of love! And mommy has something special for you my love! Of course only if you want me to give you my special Valentine's gift sweetie!
….I see your excitement already…..give me few minutes to get ready and then….come to my bedroom baby!………YES, come in! So…what do you think my son? Is mommy sexy….is your mom the hottest? Good….don't stand in the door my baby…come closer and let mommy teases you and your ,, ding dong ,,! Mommy will stripping for you…slowly….make this stripping lap dance so erotic…you would want to cum in your pants my son!….Do you like mommy's butt….and my breast….mmmm….feel so good to make you crazy for my body!
I'm so lucky to have a son like you….lover like you! Slowly taking of those clothes …yes, my baby…you can do that…take out your cock for mommy….and show me how exited you are from mommy's sexy moves! Yeah….jerk your cock for me….Mommy pushing that butt to you…watching you so seductively…Noooo….You can't cum yet my baby! You told I have only this sexy dance for you…..well….you wrong…..mommy's mouth is hankering for your cock my son…..come close my sweet baby….fuck mommy's mouth with that hardness you have there! Mmmm…so tasty…mmm….and now…I want you to cum inside….inside my mouth my baby….you want it too…mommy knows!!! Give your mom all the tasty milk you've been saving for few days….and watch how mommy eat you up! Yes my son….I want to feel your semen sliding deep into my throat!!! Mmmm so delicious my son!!! Mommy loves you so much my baby!!!
Category: TABOO
Related Categories: MOMMAS BOY, SWALLOWING/DROOLING, POV SEX, BLOW JOBS, MILF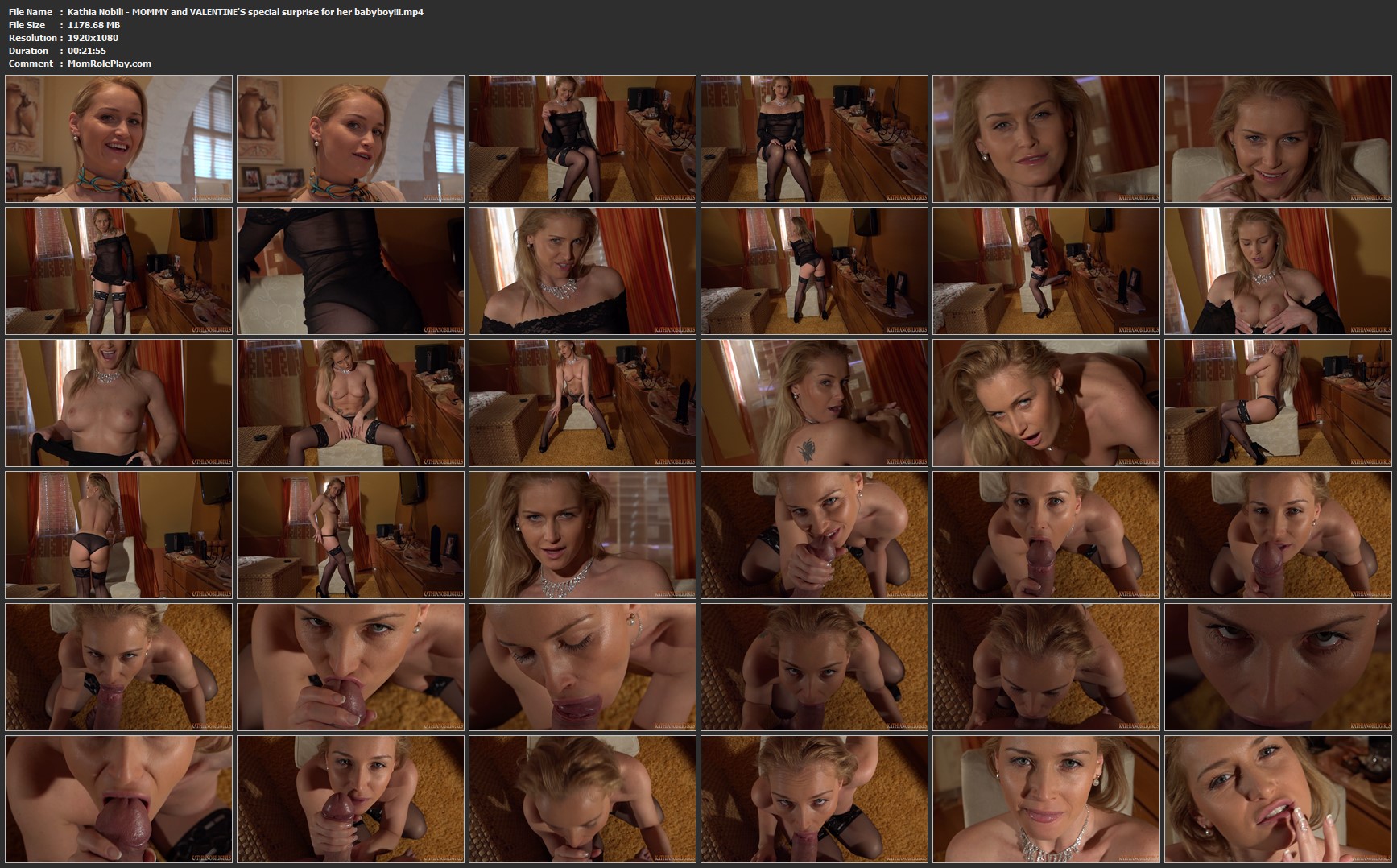 Download Files :
Kathia_Nobili_-_MOMMY_and_VALENTINE_S_special_surprise_for_her_babyboy.mp4