You've grown up with a mother who dresses provocatively. She has the curvy body of a goddess and wants everyone to know it. Even you.
Ever since puberty, you've found yourself obsessed with her cleavage. You've always felt so naughty about it, but it was almost like she teased you on purpose with those low-cut shirts!
You've been haunted by your mother's body for so long. But… you know something of value. She hasn't had a man in YEARS. And now that you're grown, you have the perfect plan to get your hands on her voluptuous body.
TABOO, MILF, MOMMAS BOY, BIG TITS, MASSAGE, BOOB BOUNCING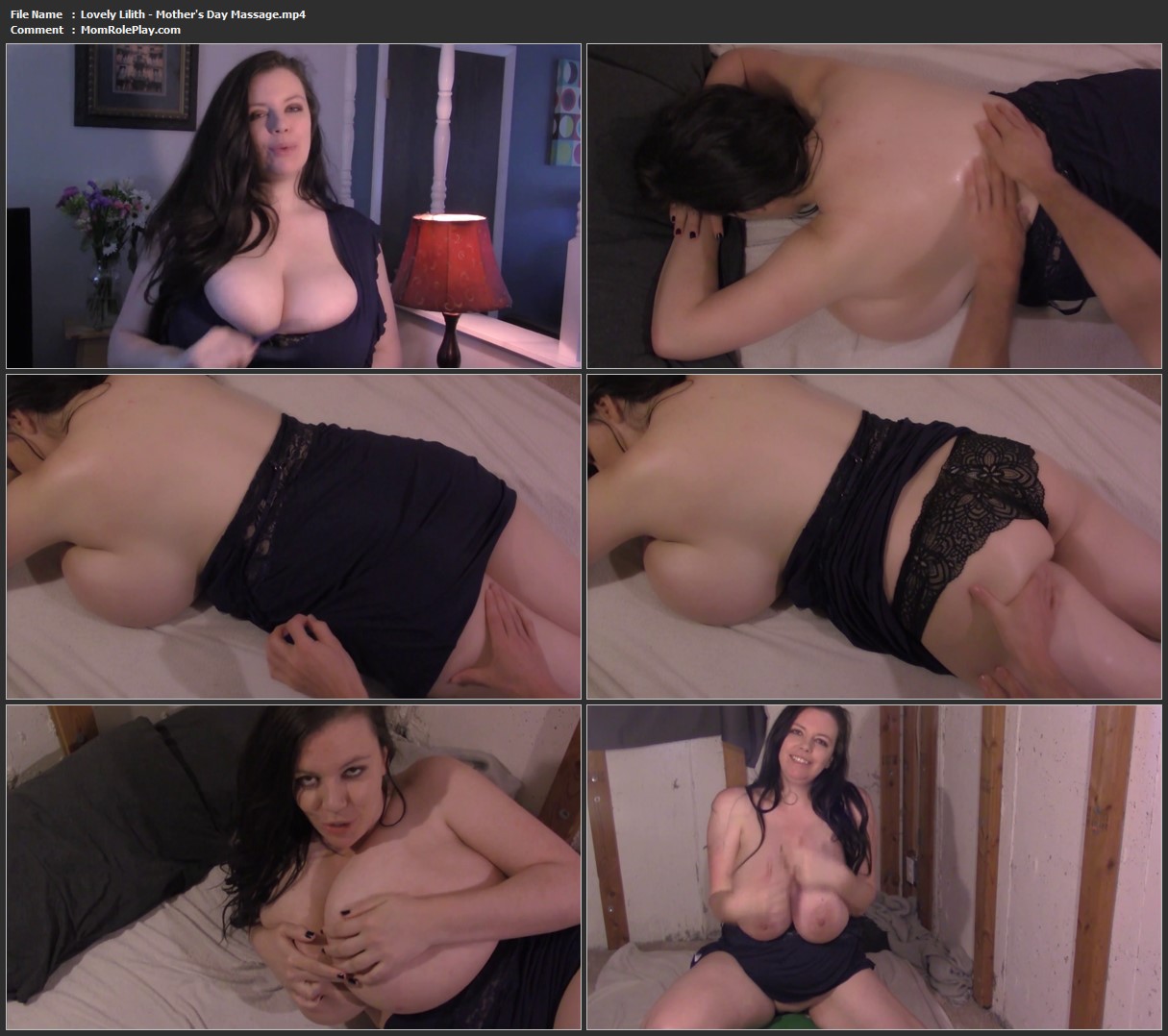 Download Files :
Lovely Lilith – Mother's Day Massage.mp4