A stepmom with a mommy kink makes love to a younger man, her breasts lactate as he thrusts inside of her).
Linda (Lilly James) comes into her home distraught, she's fallen and skinned her elbow. Her 19 year old stepson, Mark (Nathan Brosnson), rushes to her side with a first aid kit. "How'd this happen," he asks her with concern. Linda tells him that she saw a man she was trying to avoid on her usual route, and she took a back alleyway, tripped and fell on her elbow. Mark is concerned, "who's this guy you were trying to avoid?" Linda explains that she met a guy on a dating app, and she wanted to avoid him. Mark gently prods her, "is this guy some stalker or something?" Linda laughs, "no Ben (A.J.) lives in the neighborhood, we just didn't connect like I thought we would." Mark nods suspiciously as Linda excuses herself to take a shower, she leaves her cell phone and Mark sees the text exchange between Ben and Linda. Ben is begging to see her, but Linda politely declines.
While in the shower Linda feels the warm water rush over her pert breasts and she dreams of her rendezvous with Ben. He's a younger man, the same age as her stepson, and they went on a lovely date and came back to her place to make love. She has always had a forbidden crush on her stepson, and it turns her on to be called "mommy." Ben's cock grew harder each and every time her called her mommy, and her tits began to lactate. He sucked the milk from her breasts as he thrusted deep inside of her little pink pussy.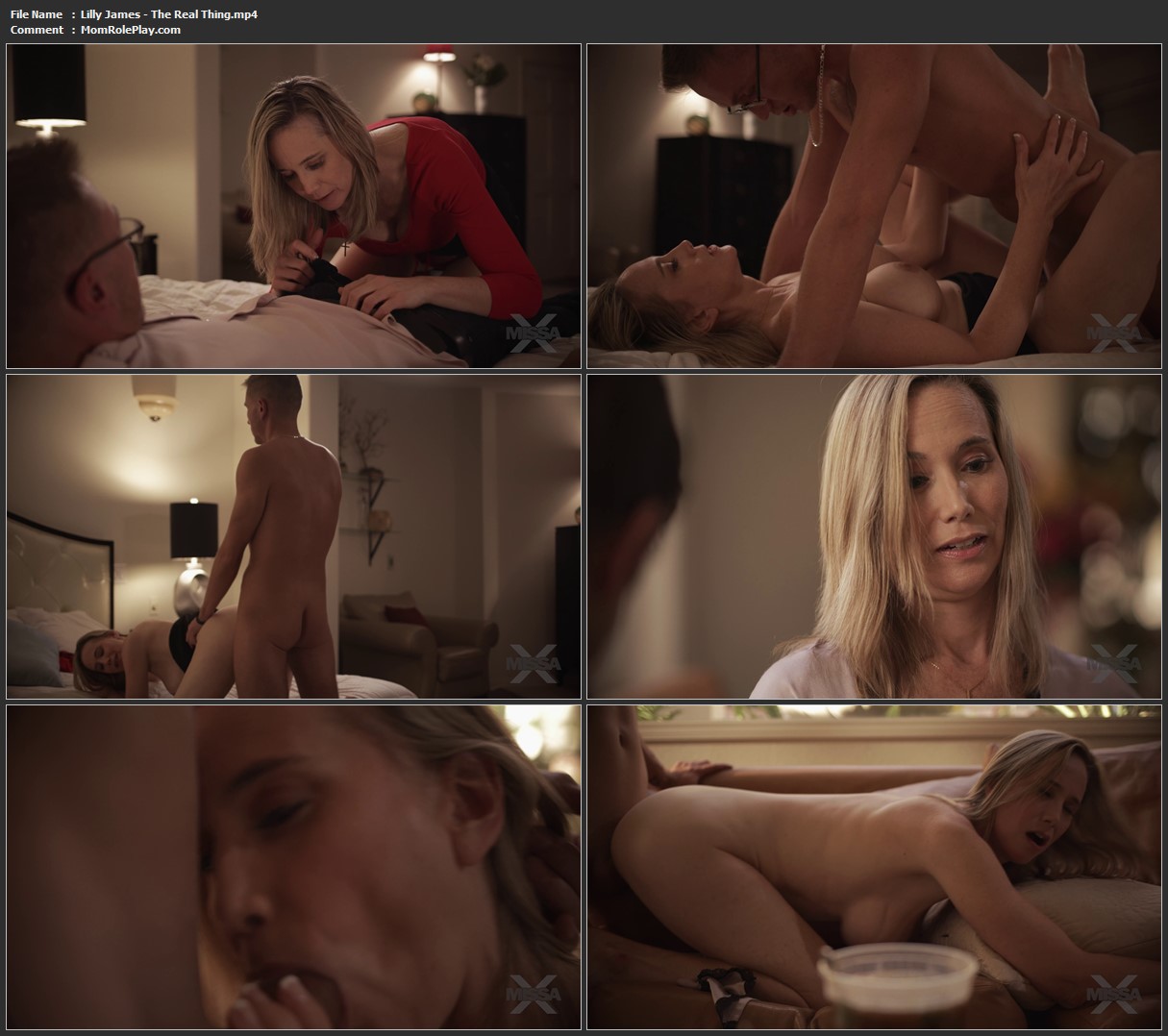 Download Files :
Lilly_James_-_The_Real_Thing.mp4 – 7.46 GB