Your new stepmother is concerned about your behavior at home. She's read all the parenting books and understands that it's normal for you to go through a period of adjustment, but she's been with your father for over a year and thinks it's time for you to warm up to her or get out.
You're technically an adult now, and if you're going to keep making snide remarks & being passive aggressive, she's going to recommend that you move out. You don't really need financial support anymore, and having a job is great for building character…
When it's clear that you aren't interested in having her as a stepmother, she suggests that perhaps if you can't see her as an authority figure, you two should be "friends". She's never been good at being "just friends" with men though, which is how she & your father got together.
She seduces you. Then she tells you her plans to divorce your father and take his money. You threaten to tell him, but she points to your cock & says, "If I can do this to you, a boy who is already suspicious of me, imagine what control I have over your father, a man who is so smitten that he'll give me anything I want." You have no choice but to stay quiet, knowing your stepmother's plan.
TABOO, VIRTUAL SEX, FINANCIAL DOMINATION, REDHEADS, FEMDOM POV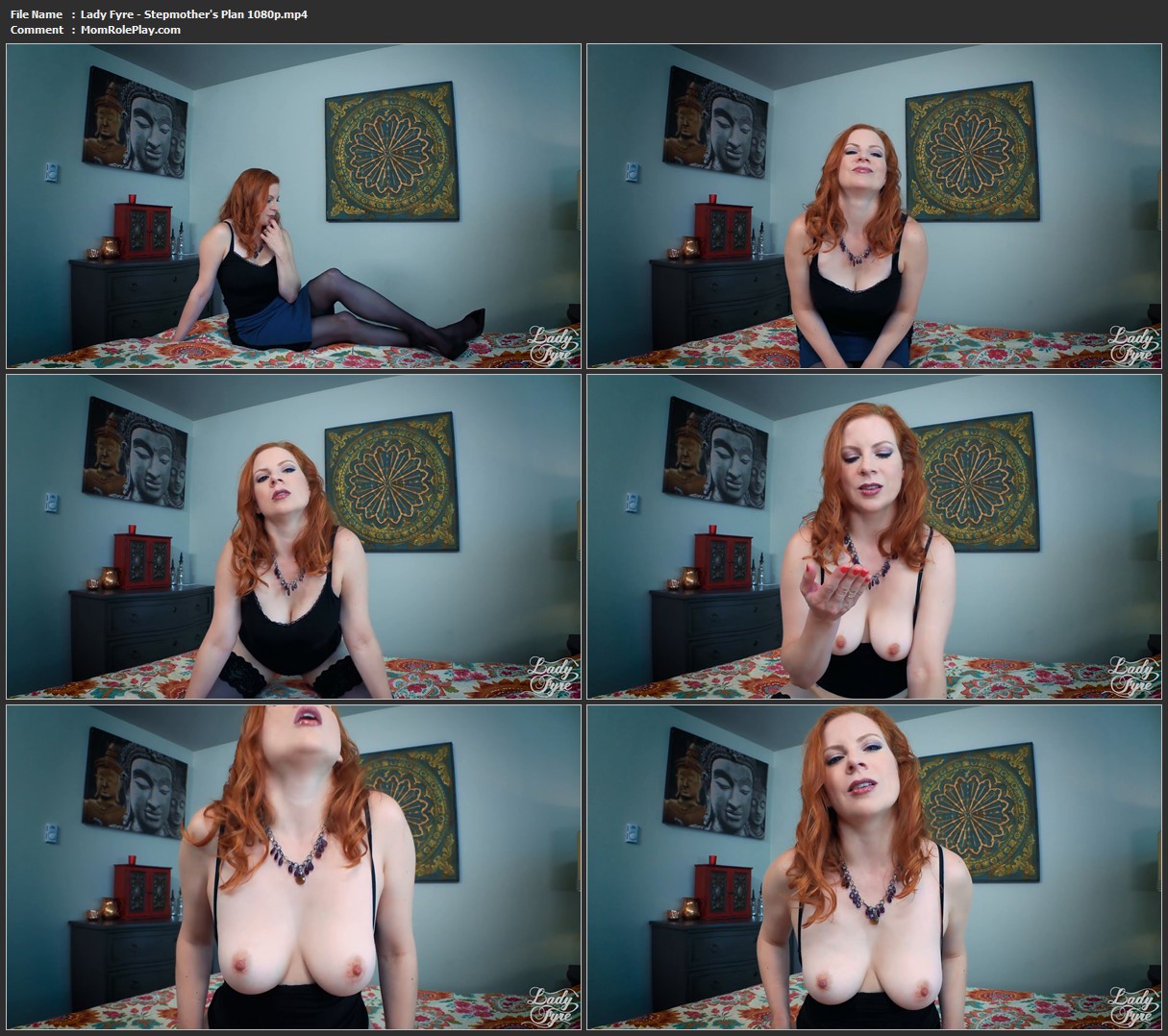 Download Files :
Lady Fyre – Stepmother's Plan 1080p.mp4