Mmm……should I say I'm surprise?!..I known it….you'll be back for more!
I'm all you can think of…you still thinking of summer…even now in January! And you know why? that's when you saw me for the very first time! You can try to denied it but it still be a true! You love ME! You know it…and all you want, all you dream of is that gorgeous woman you saw! ME!!!
Just to tease you and refresh your mind….I'm wearing the very same clothing I had that day! YOUR GODDESS you adore so much!!!
And you are going to be crazy if you have to be alone…without your goddess any longer!!! GOOD BOY!!! Now…when you are completely mine….here is the question for you: ,, What are you able to give to your goddess? What are you able to do for your goddess?" Think before you say something! And if your answer will be right….you may stay close to me for the long….long time!!! …Ohhh……wrong, wrong…wrong!!! You should be listen!!! Look deep into my eyes and listen to your goddess! There is only one thing I want from you!!!
GODDESS WORSHIP, MILF, BIKINI, TEASE & DENIAL, SENSUAL DOMINATION, POV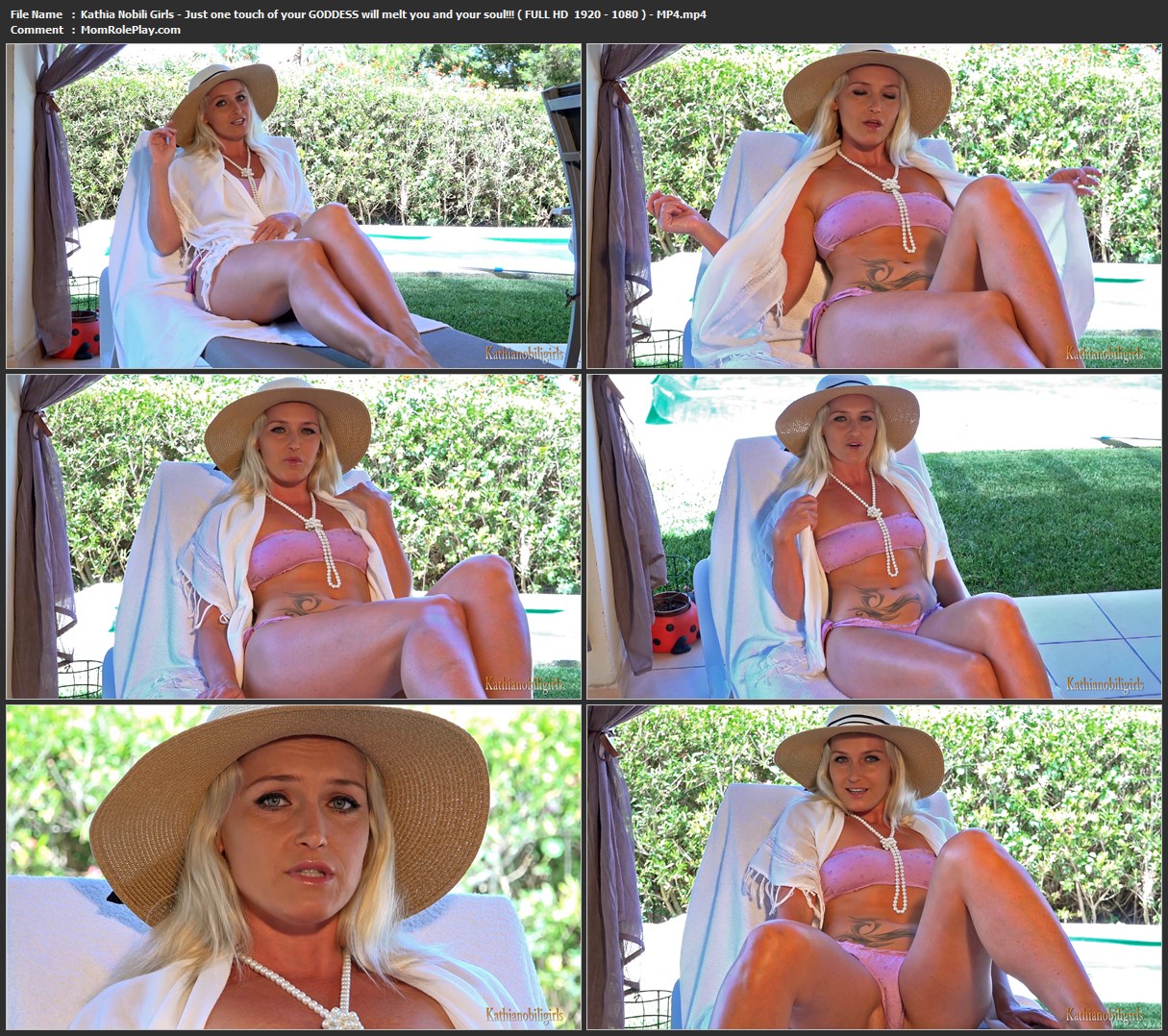 Download Files :
Kathia Nobili Girls – Just one touch of your GODDESS will melt you and your soul!!! ( FULL HD 1920 – 1080 ).mp4