You're my new Stepm/om. Since moving in you've noticed how awkward I've been around you and you want to ease the tension. You tease me with your perfect face and body as you tell me how my D/ad hired you as my M/om's personal trainer.
How you would constantly flirt with him as my M/om struggled with your sessions and that my D/ad would always be checking you out in your sexy gym clothes (like what you're wearing now). You tell me when my D/ad was watching the sessions you would insult her in Russian and pretend it was encouragement and when he wasn't around you told her that if she didn't work harder another, superior woman would steal him away.
You then made sure she found the two of you fucking, ruining their marriage and leaving her penniless. You can see by the small tent in my pants how turned on I am and you order me to jerk in front of you. You laugh at how small it is compared to my D/ad's and that a fat, virgin loser like me will never be a real man like him. You say that you know I don't have any friends so I'm always around to see the way you tease and flirt with him and I must be able to hear the loud sex you're constantly having.
You remind me of the time we were all watching a movie that you picked, one that had lots of sex scenes. How you were both cuddled up in a blanket on the couch and during a long sex scene I must have been able to see your hand moving up and down under the blanket. How his huge dick was drooling precum as you pumped it harder and aster until he came in your hand.
You say it must have been so hard not to touch myself, especially as you were making eye contact and smiling at me as you jerked him off. You tease me even further with your perfect body and you tell me that from now on the only way I can jerk off is if I do it in front of you and after I finish I have to eat it up, otherwise you'll lock me away. You count me down and tell me to cum for M/ommy.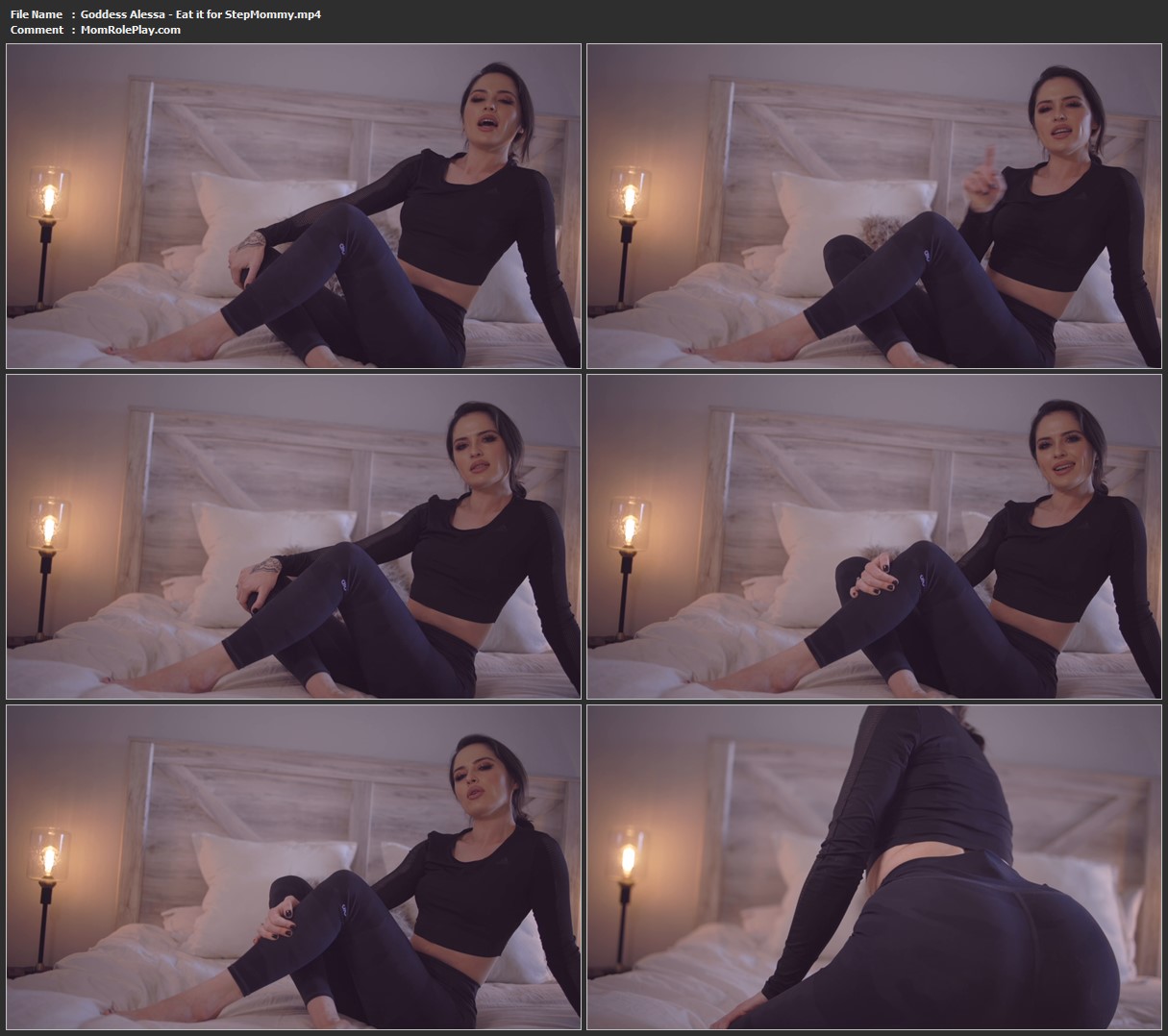 Download Files :
Goddess_Alessa_-_Eat_it_for_StepMommy.mp4 – 1.96 GB