This was a custom order – no name used. To submit a request, email me at diane (at) insatiablemilf (dot) com. Please submit a full and detailed request for my review.
Don't worry, your father is at church. I told him he could go to Christmas mass by himself because I had things to do around the house. Really I just wanted us to have this time together. Just the two of us. I can't think of a better Christmas present than this right here, right now. This is something you've always dreamed about, isn't it? Me too.
Hi I would like a 5min video. Would like u to start out in a white blouse, strip down to bra then bare breasts. Whole vid my pov looking up at u on top of me, me in you/my cock in you. Mom to son, passionate. Whispering into ear is hot. Also in my vid, could u talk about how dad is at church while u are fucking me??
ASMR, Cheating, MILF, Mom, Mom & Son Fantasy, Mom Fantasy, Mommy Fantasy, POV Kissing, POV Sex, Role Play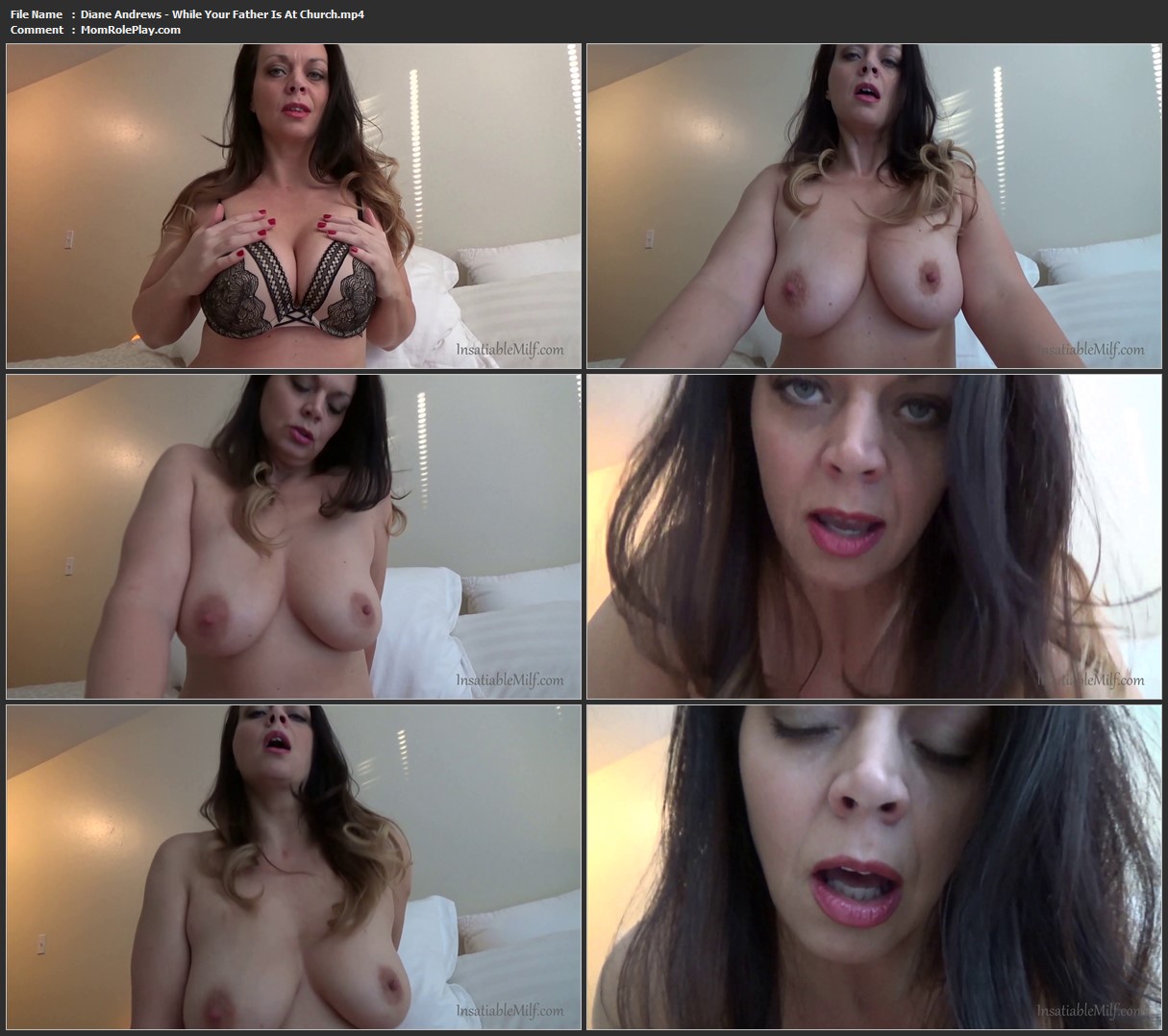 Download Files :
Diane Andrews – While Your Father Is At Church.mp4