im sorry that i dont contacted you before the purchase but hope its okay for you.
I have an hot Mom & Son Script and if you could do it for me in full Virtual Sex (POV) would be great.
Since my room is being renovated, I sleep so long with Mom in a bed.
As every night we have a discussion about when my room is ready because im too old for this to sleep with Mom in one Bed. While Mom get changed into the night dress and standing with the back to me im watching at her hot round ass. She noticed me that im peeking on her ass and got mad said like you cant watch at your moms ass. She continued to get changed.
Then she sat down on the bed and creme in her legs, chest..
After she finished. she lay down and Covered herself.
I told her that I'm sorry I looked at her ass. She was cool and said thats okay and asked me how i find her ass? I was like Mom? What? She was yes like you are not so young anymore how you find my ass? Is it small? Big? Did you Like it? I was speechless and said I have not looked right could you maybe show me it again? She turned to me in the bed with her back and lifted the ceiling and said yes look.Then she turned around again and asked and? I said Its great but if that night dress looks ugly if you could change it too some "sexy" ? She said to me mhh okay wait i have something. She stood up and said, but not look, she dressed really sexy .. and then said to me now you can look. She stood directly in doggystyle next to me. I was so horny that i pushed her on the bed, she was like what you are doing you are my son, i just wanted ur opinion about my ass. Stop it. She lay on stomach and i fucked her from behind. At first glance she is so embarrassed but it doesn't take long till she gets straight to the point. Then she rided me until i came and i wanted to cum on her tits.
Let me know what you think about it and how long it take to film it. Hope its okay for you.
Have a nice day and im really sorry about my english.
MOMMAS BOY, VIRTUAL SEX, POV, BIG TITS, ASS WORSHIP, DOGGYSTYLE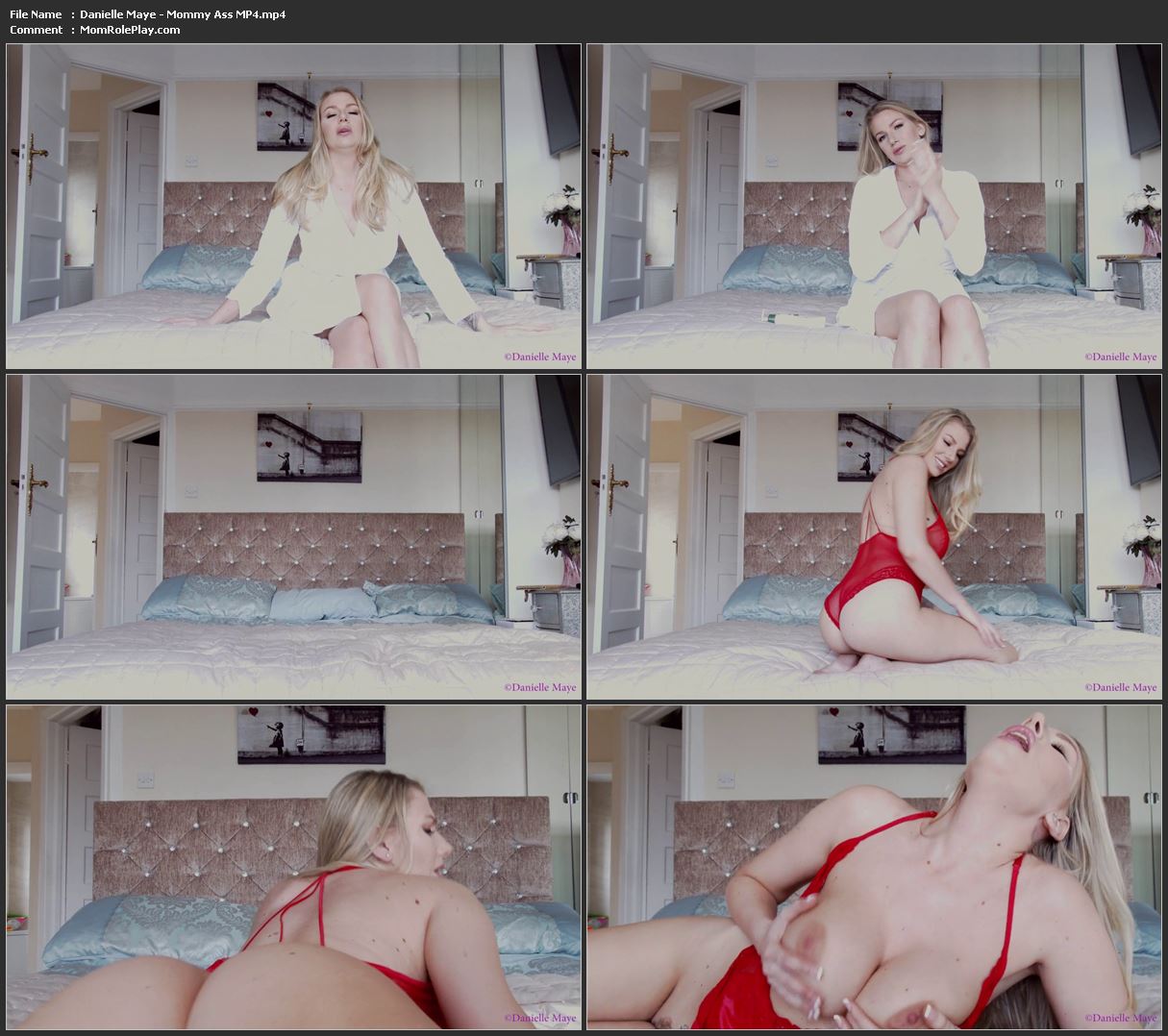 Download Files :
Danielle Maye – Mommy Ass MP4.mp4