My mom and I have been helping each other get moisturized every day for the last couple weeks. It is nice just hanging out and talking while she rubs lotion on my back. I love touching her too. She is so beautiful and soft. I have been trying to get close to touching her in places that would make her feel even better. I try today and she gets weird and tells me we should go to bed. I leave but I forgot my shirt in her room.
We I come back, I find her masturbating and smelling my shirt. I am so turned on. She gets horny after we do this stuff too! I tell her it is okay and show her my cock while I stroke it. She gets so turned on and lets me watch her masturbate. I want her to touch me. She is reluctant but gives in and starts sucking my cock. I need to feel her pussy.
She wants it and lets me shove it deep inside her and fuck her until she cums all over my cock! This will be our new routine forever! I love fucking my hot mom!!!
TABOO, MILF, POV SEX, BLOW JOBS, BLONDES, MATURE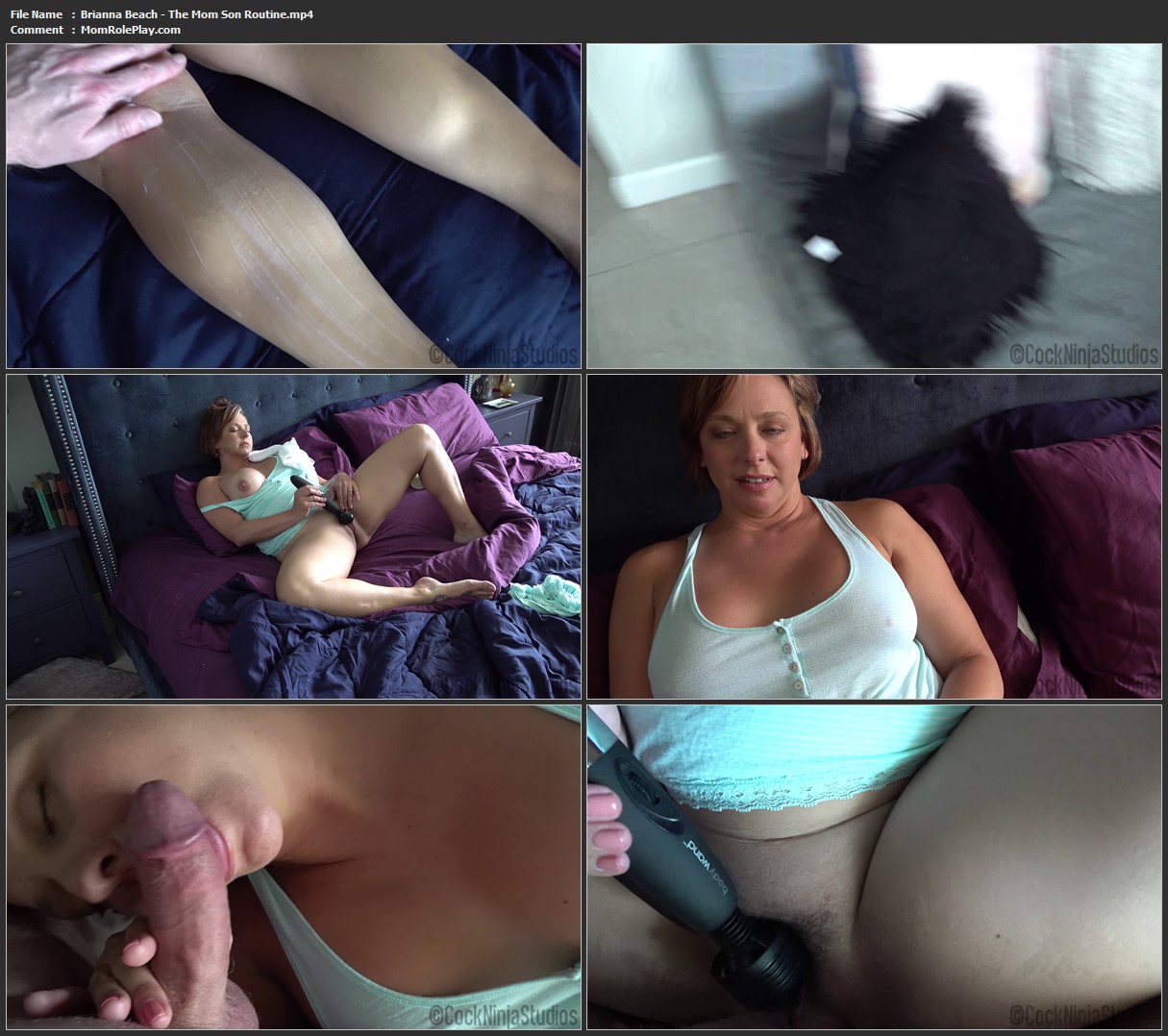 Download Files :
Brianna Beach – The Mom Son Routine.mp4