You come downstairs and find your mom sitting at her desk, playing with a little golden medallion. You ask her what it is and she tells you its from her morning meeting. For as long as you can remember, your mom has gone to a Gambling Addicts Anonymous meeting every Saturday. When you congratulate her on 18 years of recovery – she started right before you were born – she looks kind of guilty, and says she has something to tell you.
"See, son, it's…well, it's not gambling that I'm addicted to. I didn't want to tell you this because I didn't want to warp your relationship with sex, but…well, I'm a sex addict." You're shocked. Your mother? A sex addict? But she never even had a boyfriend, even though your dad's been gone since before you were born. She explains that that has been part of her recovery, talking about how long it's been since she was with a man, as she starts to wiggle in her seat, talking about her past sexual escapades. How insatiable she was. As she confesses, you start to get aroused. You see her glance at your crotch a few times, at your swelling cock, pressing against your jeans.
She starts to go into more and more detail, telling you about her life before you…getting you hornier, and herself…you can tell she's starting to lose control. 18 years is a long, long time to be without a man…and, even if you are her son, you're hard. And right here, in front of her, ready and willing to give your mother a long overdue fucking!
Category: TABOO
Related Categories: MILF, POV, VIRTUAL SEX, OLDER WOMAN / YOUNGER MAN, DIRTY TALK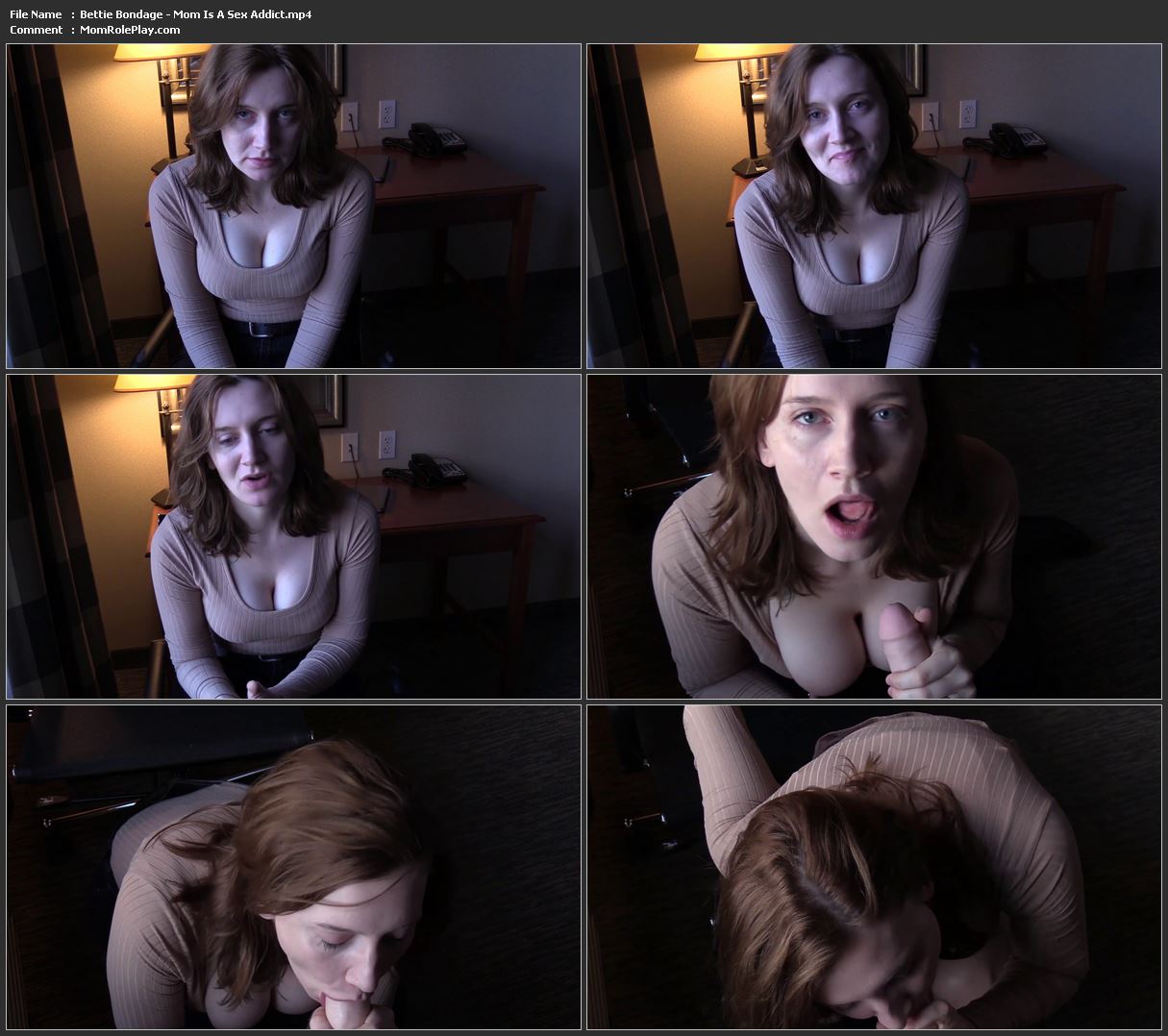 Download Files :
Bettie Bondage – Mom Is A Sex Addict.mp4