Your new girlfriend suggests starting a new show together. "Something cinematic," she says, "something like…Game of Thrones??" Ok, you say, sure. You've read the books, you've just never seen the show, so its about time. Plus, if its as faithful an adaptation as you've heard, then it'll be a good watch! By the time the first episode airs, you're hooked. Mainly, because they've kept the whole Cersei and Jamie thing…something that seems to have piqued your girlfriend's interest too.
"That sort of thing is pretty popular now, y'know, like…in porn," she says, sideways glancing at you, gauging your reaction. "Have you ever, like…watched porn like that?" she asks, and you know right away why she's asking. You confess, knowing that will be all it takes for her to admit that the closing scene of episode 1 has her wet and horny.
"Have you ever, like…roleplayed before?" she asks. You have to hide your grin now, as you tell her you haven't, knowing exactly where this afternoon is headed!
TABOO, VIRTUAL SEX, ROLE PLAY, POV, DIRTY TALKING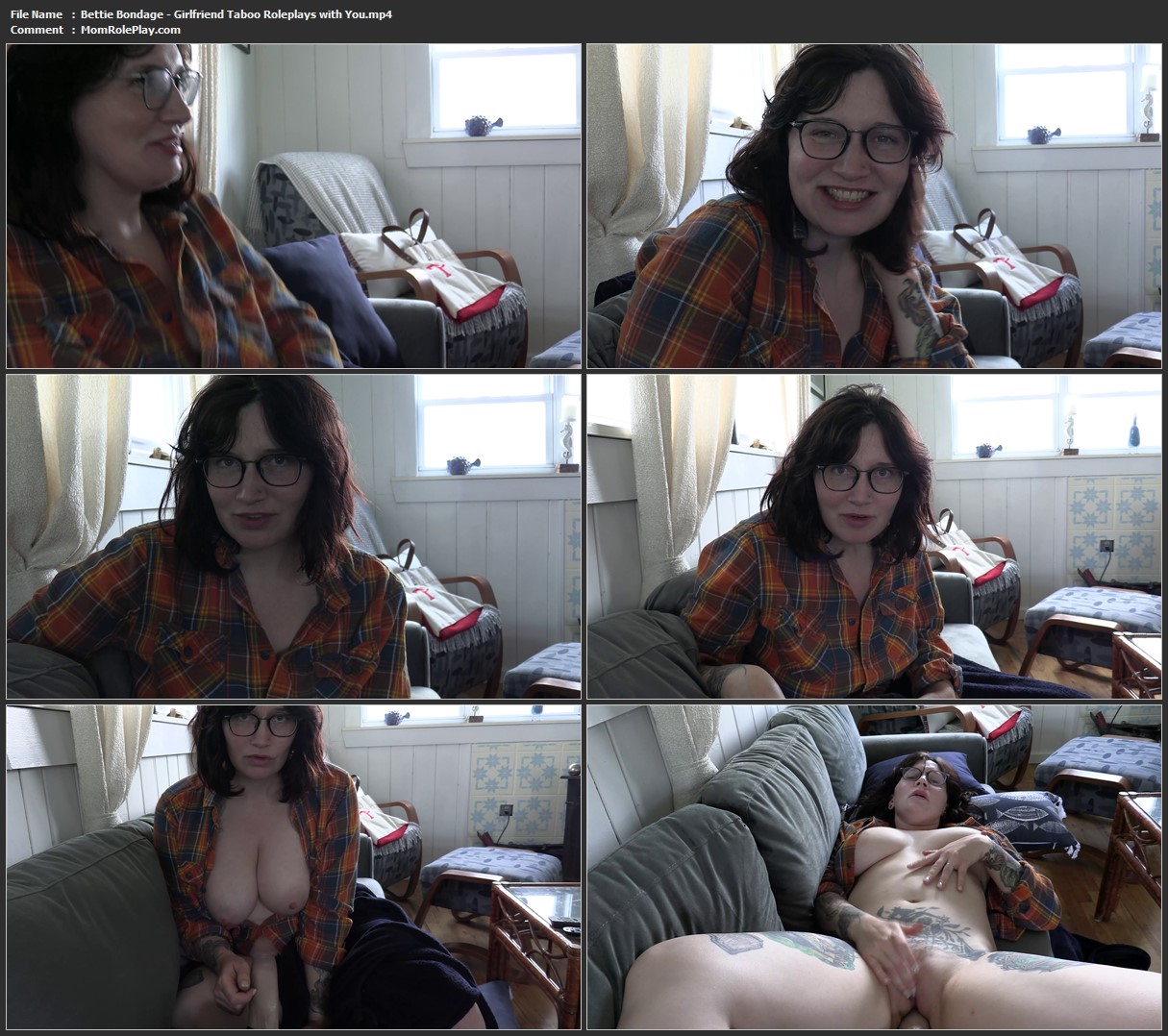 Download Files :
Bettie_Bondage_-_Girlfriend_Taboo_Roleplays_with_You.mp4