You never could have expected what would happen when you asked your mother if your girlfriend could spend the night. You've always been close, you can tell her anything, but this was above and beyond all that. She started off talking about sex, which you figured would be the case if you asked – your mom's no idea, she knows why you want your girlfriend over for the night – but then she keeps going, talking about being a good lover, being attentive, erogenous zones…what?
She starts to tell you about all the parts of the body, besides the obvious ones, that can turn a woman on, showing you her neck and telling you to gently stroke it. You're hesitant at first but once your mother starts to moan as you lightly touch her neck and chest, you're all in. You've had fantasies like this, here and there, nothing you would ever act on but…now…it's undeniable. You want her, and she wants you, and you watch in utter bewilderment and absolute lust as your mother unzips the front of her sweater and undoes her bra, telling you to touch the rough edges of her areola, to tug on her nipples…before long, she's leaning back, masturbating on full display for you, bringing herself to a shuddering orgasm! The intensity of it subsides and the spell is broken. Embarrassed, she rushes off to the bathroom, apologizing.
You follow her there, your cock still rock-hard, and confront her. She apologies over and over, telling you how wrong it was, how she just got caught up in it, but you can sense the truth. She wants more, just like you do. You rub your cock through your pants and watch the fire ignite once again in your mother's eyes. She wants it. You tell her how badly you do, too, slowly breaking down her resolve until she's dragging you to the bedroom, pulling you on top of her, her tits bouncing as you slide into her wet, hot pussy, pounding your mother as she begs for it deep and hard! You tell her to get on her knees and you take her from behind, watching her cum on your cock before you finally let go, filling your mother's pussy with your cum!
TABOO, MILF, ASMR, REALITY PORN, VIRTUAL SEX, POV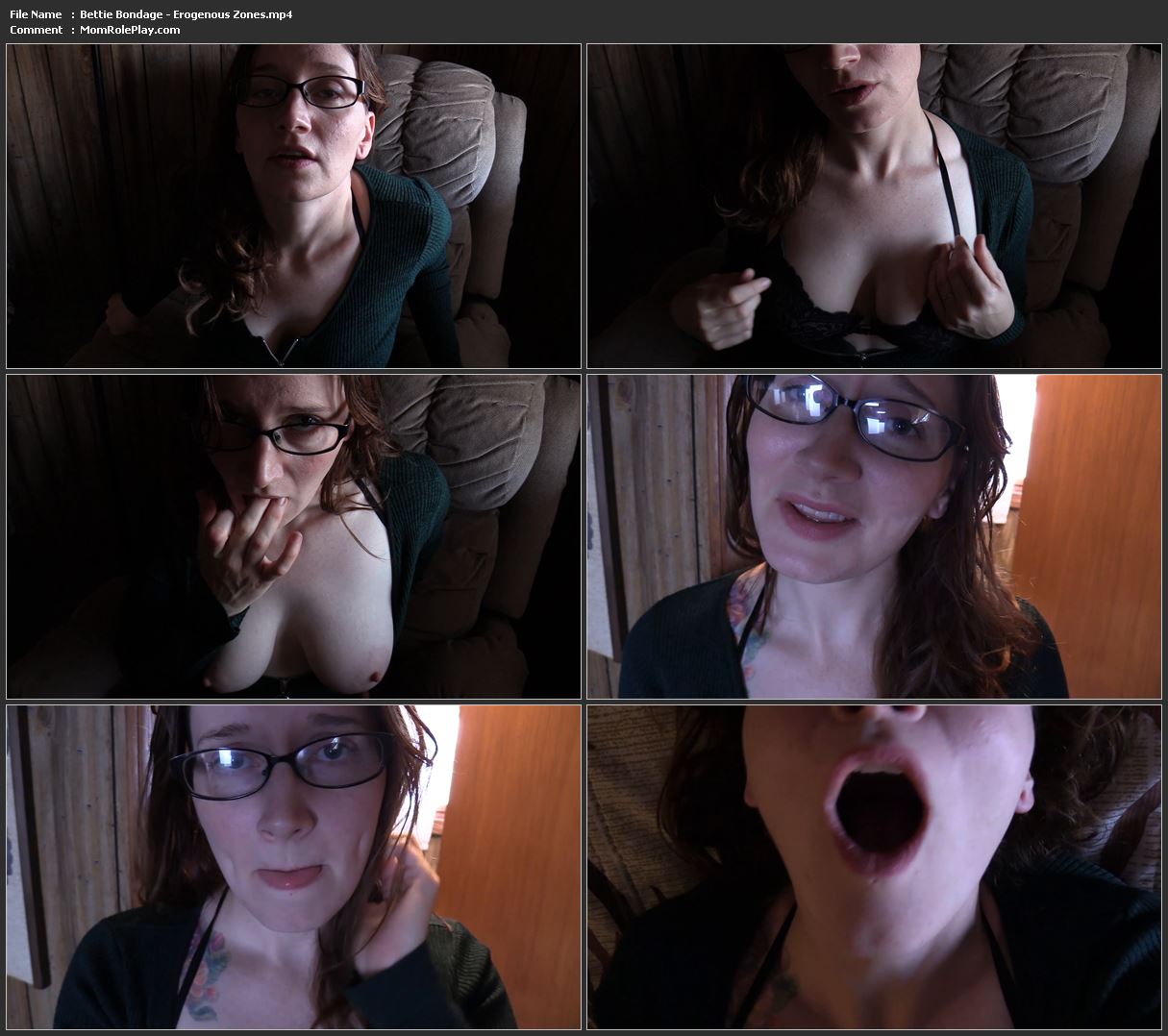 Download Files :
Bettie Bondage – Erogenous Zones.mp4