Your mother has taken you and your younger brother on a trip to DC for spring break, to check out the museums and monuments and spend some time together. At 18, you should be annoyed at all this uninterrupted family time but honestly, you're thrilled. The thing is, you and your mom have gotten really close in the last year or so. Really close…and you didn't intend for it to happen, but you've realized recently that you're very attracted to her. Your own mother. At first you couldn't tell if you were imagining her reciprocation of your little advances, but this vacation proved it. Especially last night, when she checked with you about her outfit for dinner. She looked shy, like the girls back at home you date. You kissed her on the cheek, lingering a bit, and watched her flush as you pulled back, your hand brushing across the bare skin of her shoulder. You know it now. You know what your mother wants.
You could barely sleep so at 6 am you go into her bed in the hotel suite and sit on the side, watching her. You reach out, rubbing her legs, watching as she moves and shifts beneath your fingers, begging you to let her sleep just a few more minutes as you persist, rubbing her calves and further…shifting the blanket to reveal the tiny white lace thong she wore to bed. Her breasts pore out of her tank top, one even slips out as she begs you to let her slip in a bit…it's vacation after all.
When finally she awakens fully, you move your hands further up, pressing and massaging her, bringing down her defenses as you watch her get more and more aroused…and frightened. She knows what you want. And you can tell she wants it to. It's thrilling, and wrong. Your heart races as you watch your mothers face change, her resistance disappears as she slips down her thong and parts her legs for you.
Category: TABOO
Related Categories: POV, ROLE PLAY, FANTASIES, POV SEX, DIRTY TALK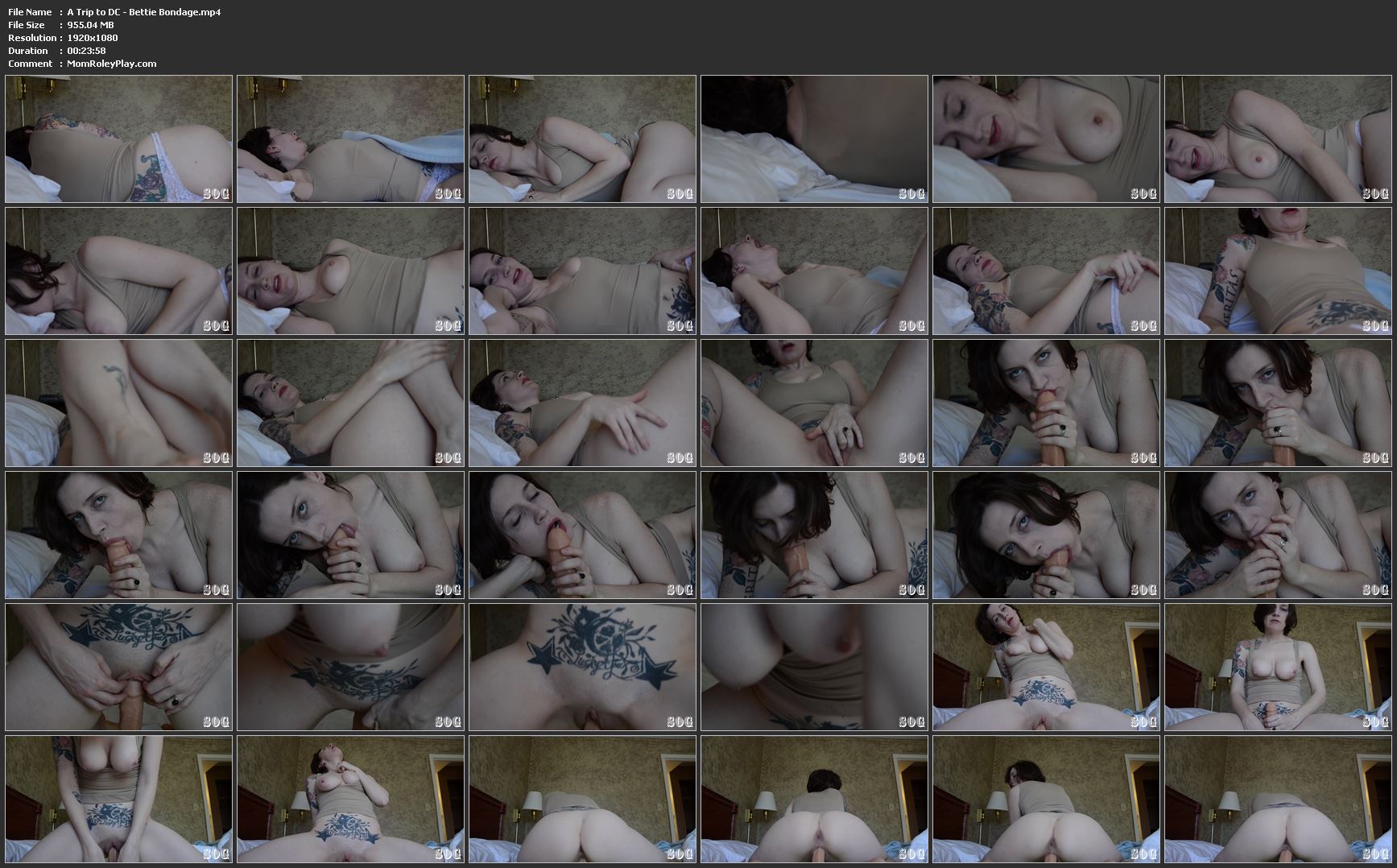 Download Files :
A_Trip_to_DC_-_Bettie_Bondage.mp4