Your mom home schools you, and today's lesson is the birds and the bees. Mom wants you to have a well-rounded sex education. She is going to provide you with a hands-on exploration of how sex works. Mom has bought you a male masturbator, in the style of a realistic vagina. She has also bought a realistic dildo. Mom will teach you all about the female anatomy, and how to make a girl cum by showing you with her toys.
Mom makes her way through an extensive list of sexual practices, she teaches you what the clit is, what the g-spot is, how to make a woman orgasm, how to make a woman squirt. How to perform oral sex on a woman, and what penetration looks like on a woman. "What's that honey?" Mom implores, "You want to know what it feels like? Okay, well, I guess it is all part of your education." Mom pulls out your penis. She puts a condom on you, lubes you up and guides you into the realistic vagina. You're a virgin, so it doesn't take long before you explode inside the masturbator, cum streams out of the condom and the toy.
"Okay honey, you relax for a second. You just had your first orgasm. Well done. But now, you need to see what a female orgasm looks like. You want to be a good lover don't you? You want to please women? I hope so sweetheart, that would make mommy so proud." Mom strips naked and begins to masturbate in front of you. She uses the dildo and a vibrator to make herself cum.
Both you and your mom are really horny. You both want the real thing. Toys are great, but nothing compares to the real thing. "Son, Now that you know how to please a woman, do you think you could pleasure your mother?" You don't need asking twice. Mom takes hold of your cock and slides it inside her wet pussy. Your mom feels so good. You just hope you last longer this time. oh, and you better pull out, because you're not wearing a condom.
Category: TABOO
Related Categories: CREAMPIE, IMPREGNATION FANTASY, ASSISTED MASTURBATION, CONDOM HANDJOBS, POV SEX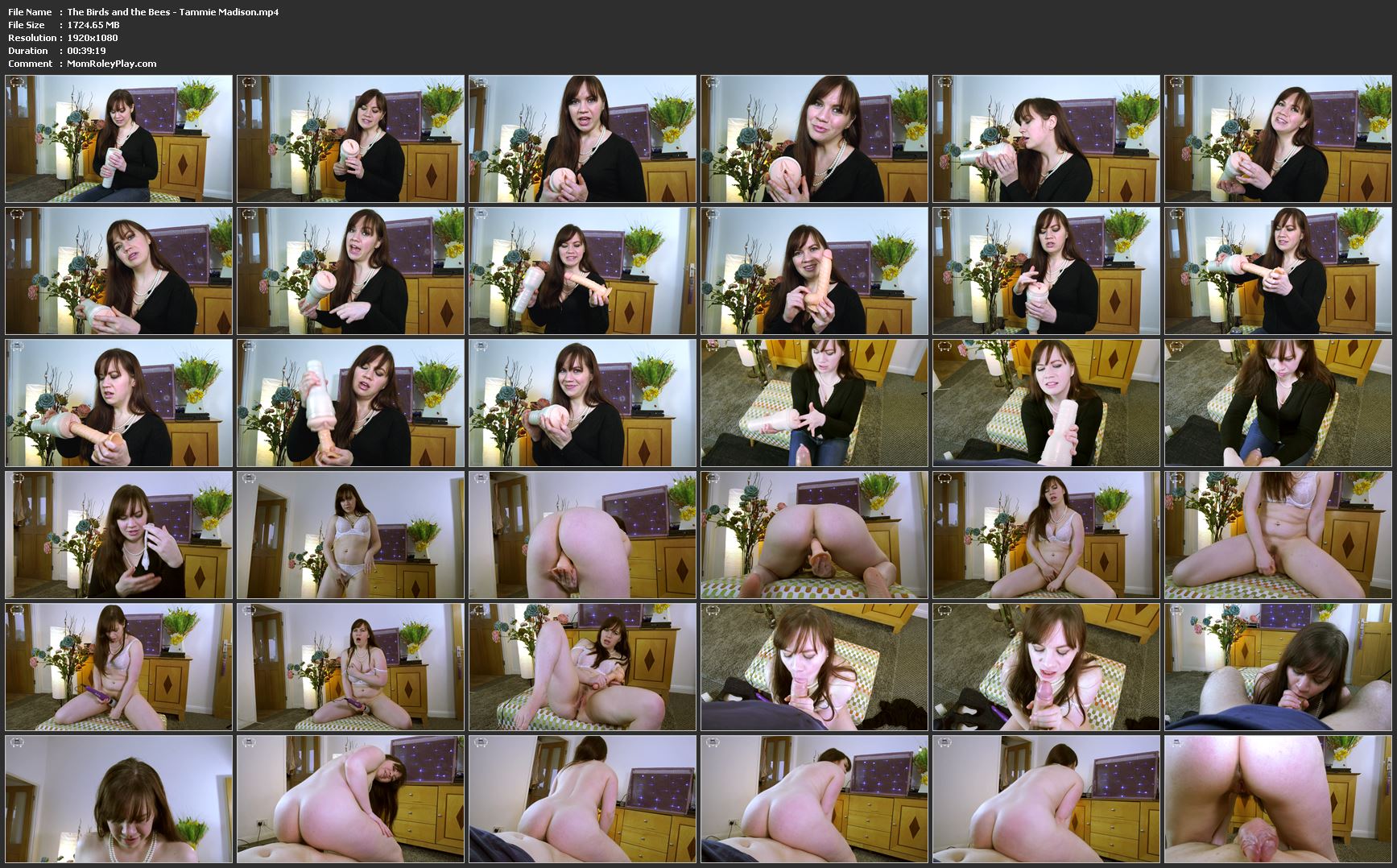 Download Files :
The_Birds_and_the_Bees_-_Tammie_Madison.mp4