I walk into your room expecting to see a huge mess and prepared to punish you but what do I see? A CLEAN ROOM! I am so proud of you! You are finally understanding that if you make MOMMIE happy, you will be rewarded. I don't like to yell at you honey, I love you! I'm gonna show you just how much right now.
I peel your pants off of you and I see that your COCK is already semi hard. I'm going to make sure it's ROCK HARD very quickly. I tease the HEAD ever so lightly with my soft TONGUE. Wrapping around and around, I feel you pulsating and I must go down further. Your DICK fills my mouth perfectly as I stroke you at the same time. The moans are incredible and I feel my PUSSY getting wet from pleasing you.
You finally explode in my mouth and I spit it out all over you. That was one HUGE load son! I would have swallowed it but I wanted you to see how happy I made you. Its great to return the favor for being such a good SON for MOMMIE!
Category: BLOW JOBS
Related Categories: CUM IN MOUTH, MILF, TABOO, POV, CUM PLAY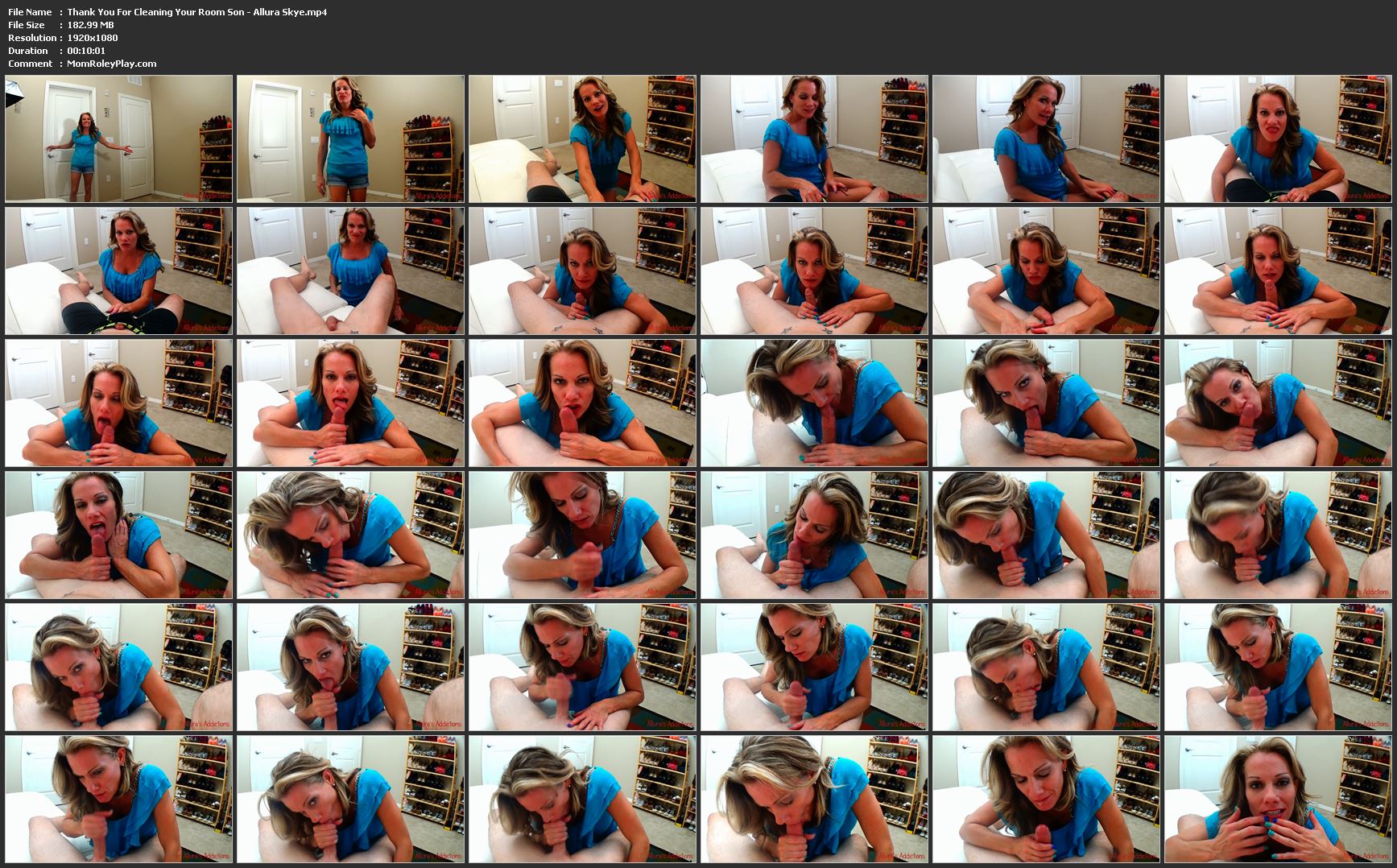 Download Files :
Thank_You_For_Cleaning_Your_Room_Son_-_Allura_Skye.mp4