What is this all about, sweetheart? I hear there has been some trouble between you and your friends. The boys have been calling you all sorts of names, like fag, sissy, pansy cocksucker, and you have been embarrassed by it. Now, honey, the thing is, they only call you these things because they are all true. You are a little sissy cock craver.
But, you see sweetheart, I need your friends to call you these names. It is all done with good intentions. They just want to help you figure out who you are. I want you to admit that it is dick that your desire, not pussy. Stop pretending that you are into girls. You are mommy's little fag and this all for your own good.
I know what is best for you and will do whatever it takes to make it clear for you that you are gay. You are not like all of your straight friends. You like boys. Even if I have to fuck all of your friends just to show you that you are different from them, because you will never fuck mommy, then that is exactly what I will do.
So, what is it going to be? Will you accept you are a fag and start sucking cock, or is Mommy going to have to be passed around between all your mates?
TABOO, MOMMY DOMME, MAKE ME BI, GAY HUMILIATION, MOMMAS BOY, MILF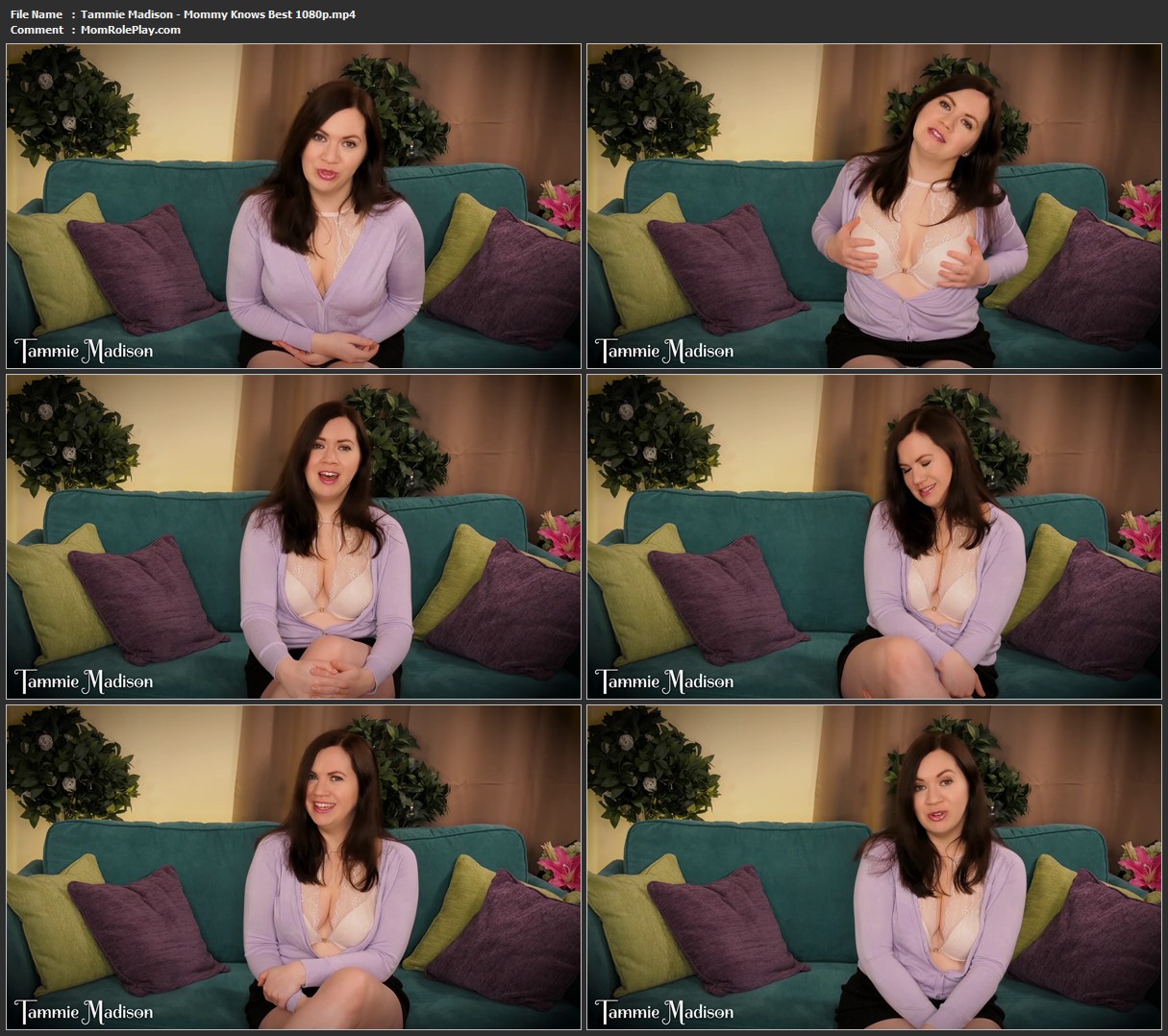 Download Files :
Tammie Madison – Mommy Knows Best 1080p.mp4