You walk into Mommy's room to find her in a bathing suit. Seeing her in that sexy, tight little number makes you forget why you came in here. As you stare, Mom urges you to go put on your swimsuit too so you can join her at the pool. Since you are still unable to speak, Mom assumes that you are nervous to be in a swimsuit and offers you some encouragement.
"Would you prefer to wait and put on your bathing suit at the pool? I can take this off and change with you there."
When Mommy pulls down her suit and reveals her breasts you are completely captivated. She sees you staring at her lovely tits and invites you to touch and explore them. It is only natural for you to be curious and she wants to know just how wonderful boobs are. As you touch, you can tell that Mom likes it. In fact, it seems to overwhelm her and she pulls away.
Mommy insists that you both need to continue to get ready and starts to remove her bathing suit. As it drops to the floor you know this is your opportunity. With Mommy bent over in front of you it is too much to resist and you step forward and enter her. Mom is both shocked and pleased. This is not what she expected from her boy, but she is not about to stop it.
MOMMAS BOY, TABOO, SWIMSUIT, MILF, VIRTUAL SEX, POV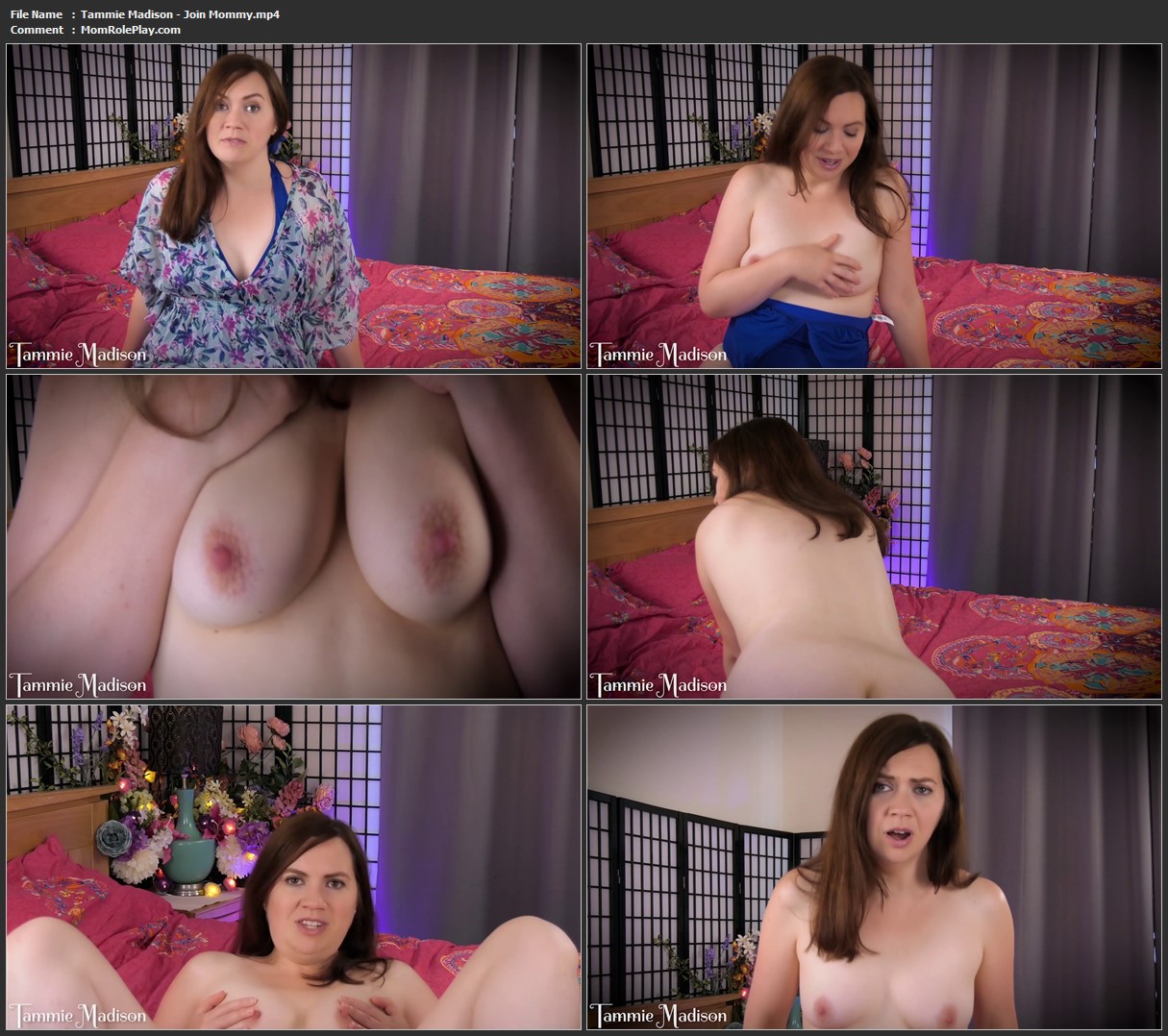 Download Files :
Tammie Madison – Join Mommy.mp4