What would you do if you were cat-fished by your mom?
You've booked a session with a new escort. She's mysterious and alluring. She has conditions to the meet. You are to wait in your room with a blindfold on. She wants to arouse your senses and ignite your imagination. She works you up into a frenzy, sexily and sweetly caressing your body until you are rock hard. She climbs on top and grinds on your cock, keeping you on the edge. Her body feels amazing. You are longing to see her, to look into her eyes as you explode. She commands you to take off the blindfold – Holy cow! It's your mom!
"Come inside mommy. Go on darling, explode for me!"
What do you do? Do you resist and pull away? Or has you mom brought you to the point of no return?
TABOO, MILF, MOMMAS BOY, BRUNETTE, BLINDFOLDS, POV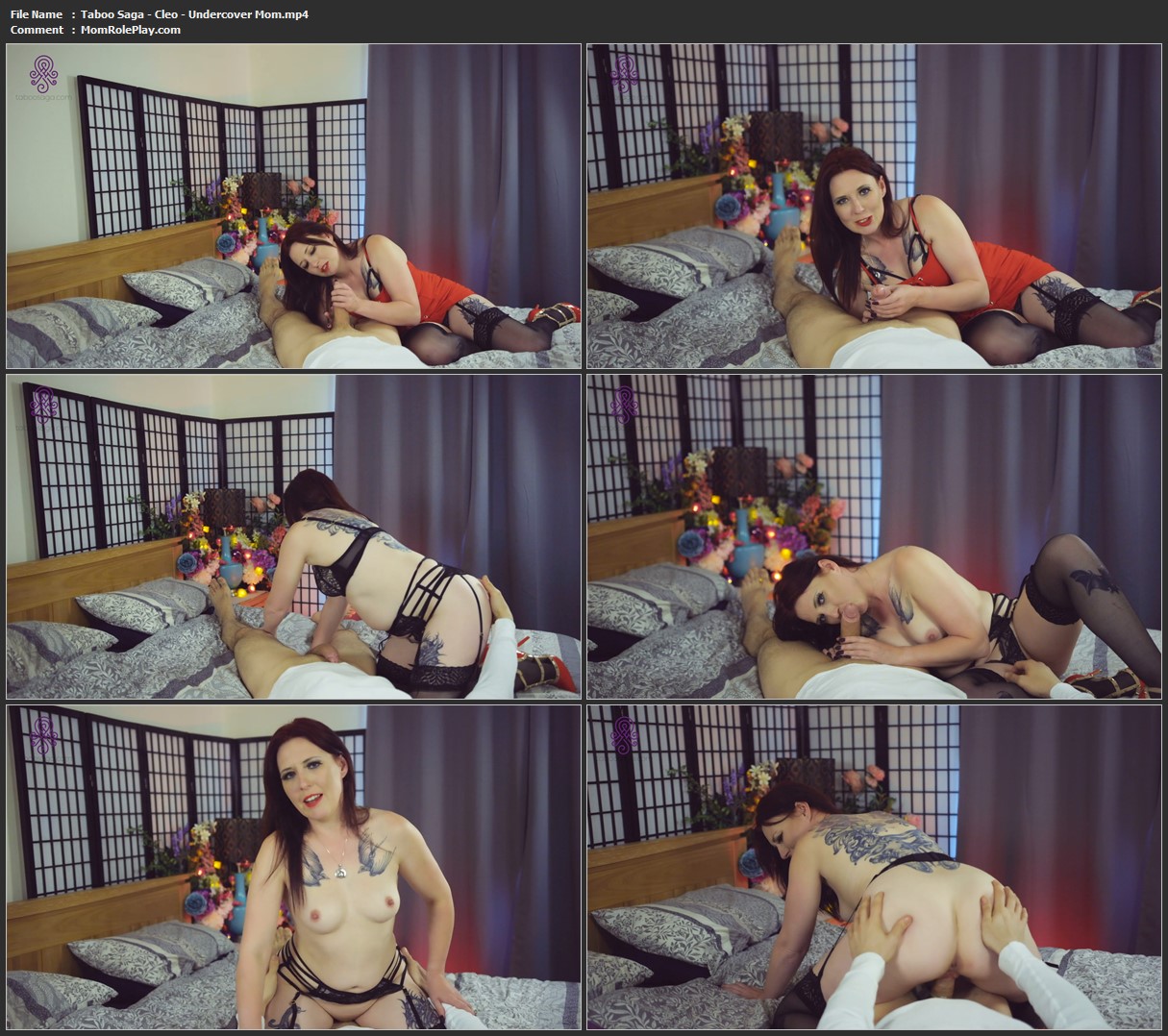 Download Files :
Taboo Saga – Cleo – Undercover Mom.mp4