Uh oh – Mom caught you stealing her panties! She's been missing panties, and suspected that you were being a little pervert with them – and she was right! Her own step-son jerking off in Mom's panties. Your father is going to be pissed and send you to military school if you don't straighten up.
Your stepmom is so hot, you can't help but be hard when you're around her. She notices, and tells you to lay down so she can see exactly what you're doing with her pretty lace panties. She takes your cock out of your pants and tells you how much bigger it is that your fathers. You can tell she's enjoying running her hand up and down her boy's hard dick. She takes off her blouse and matching bra to let you gawk at her perfect natural breasts.
You're ready to blow any minute, but Mom's not done with you yet. She wants you to look at her ass while she jerks you off. Your lucky dad gets to fuck that ass, and you want to cum all over it. She keeps stroking and teasing you until finally she straddles your hips and milks out a huge load of semen all over her hand. You're lucky mom can keep a secret or you'd be packing for military school by now.
Category: HANDJOBS
Related Categories: TABOO, MILF, MOMMAS BOY, BIG TITS, ALL NATURAL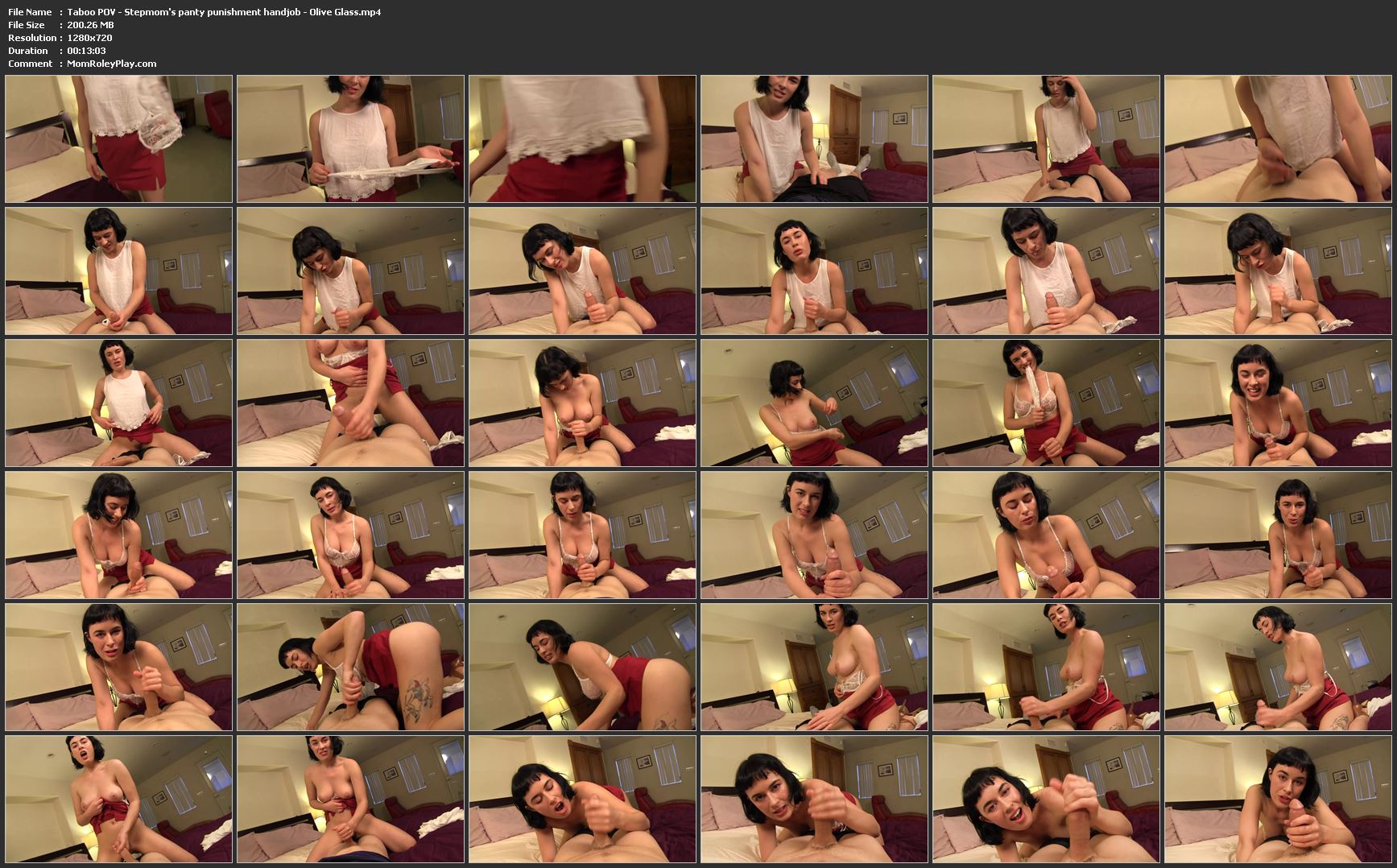 Download Files :
Taboo_POV_-_Stepmom_s_panty_punishment_handjob_-_Olive_Glass.mp4