Hi, I'm 38-yr-old Sammi Starfish. Get ready for some very creative anal action in another one of my mother/son RolePlays. In this one my "son" is watching television as I decide to go take a nap. I ask him to wake me up later. Reminding him of what a heavy sleeper I am. So as it's time to wake me up he tries yelling my name, shaking my shoulders, and pushing me on the bed. Nothing seems to be working.
Having run out of ideas, and getting horny by seeing me lay there with my ass bent over the bed, he decides to try waking me up creatively. He uses Gorilla Tape to spread both of my ass cheeks completely open so that he can examine to see what mommy's asshole looks like. After enjoying what he sees he decides to put dildos up my asshole. But I still do not wake up. It is not until he has his entire cock deep in mommy's asshole that I finally wake up. Startled at first I wonder what my son is doing up my ass. But it feels too good to ask him to stop. I orgasm and he finally fills my ass up with his jizz. Then leaves me there with my gaping asshole taped open on the bed.
I have also included 7 minutes of behind the scenes footage that followed my hard ass fucking. I price my videos based on their length, and this BTS footage has been included at no charge. It is a free bonus. You get to watch me stretch and fool around a bit with my stretched out asshole flashing the camera. I could definitely feel that my asshole was looser and very recently fucked. Definitely used my asshole.
ROLE PLAY, ANAL, TAPE BONDAGE, MILF, ASSHOLE FETISH, DUCT TAPE FETISH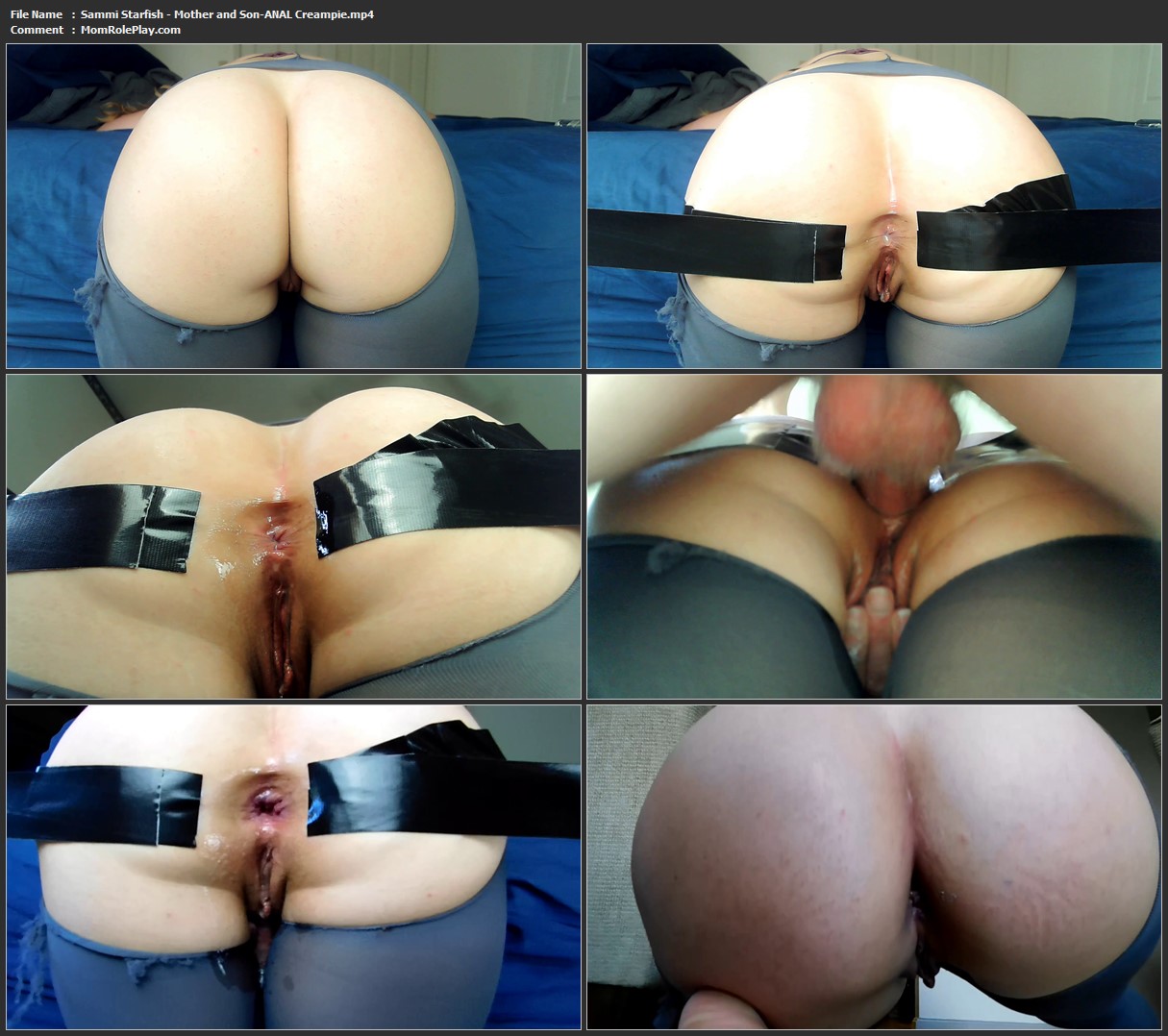 Download Files :
Sammi Starfish – Mother and Son-ANAL Creampie.mp4