"I don't want anything specific, I just would like a mommy diaper change video with gloves and a mask and maybe double glove for this one like use nitrile gloves and your elbow length rubber gloves. Also, could you milk me anally?"
Let Mommy wake you up with a sweet cuddle and a change. Mommy knows just how to get that diaper clean and fresh to put little in a happy mood for the day. I know these big changes make your peepee wake right up for squirties, and that always gives you a big appetite! Mommy has two pairs of gloves to clean up your shooies. Peeyew!
This respirator mask will help Mommy breathe while she cleans you. It's like a funny peek-a-boo while I change you! When you're all clean, Mommy helps you get all those cummies out so you can feel happy in a fresh diaper. Someone's going to be a happy little now! All cozy, now you can have a fresh snuggle in Mommy's warm, soft arms while we make plans for dinner and the rest of our evening.
Category: GLOVE FETISH
Related Categories: AGE REGRESSION, MOMMAS BOY, ADULT DIAPER, MILF, MASK FETISH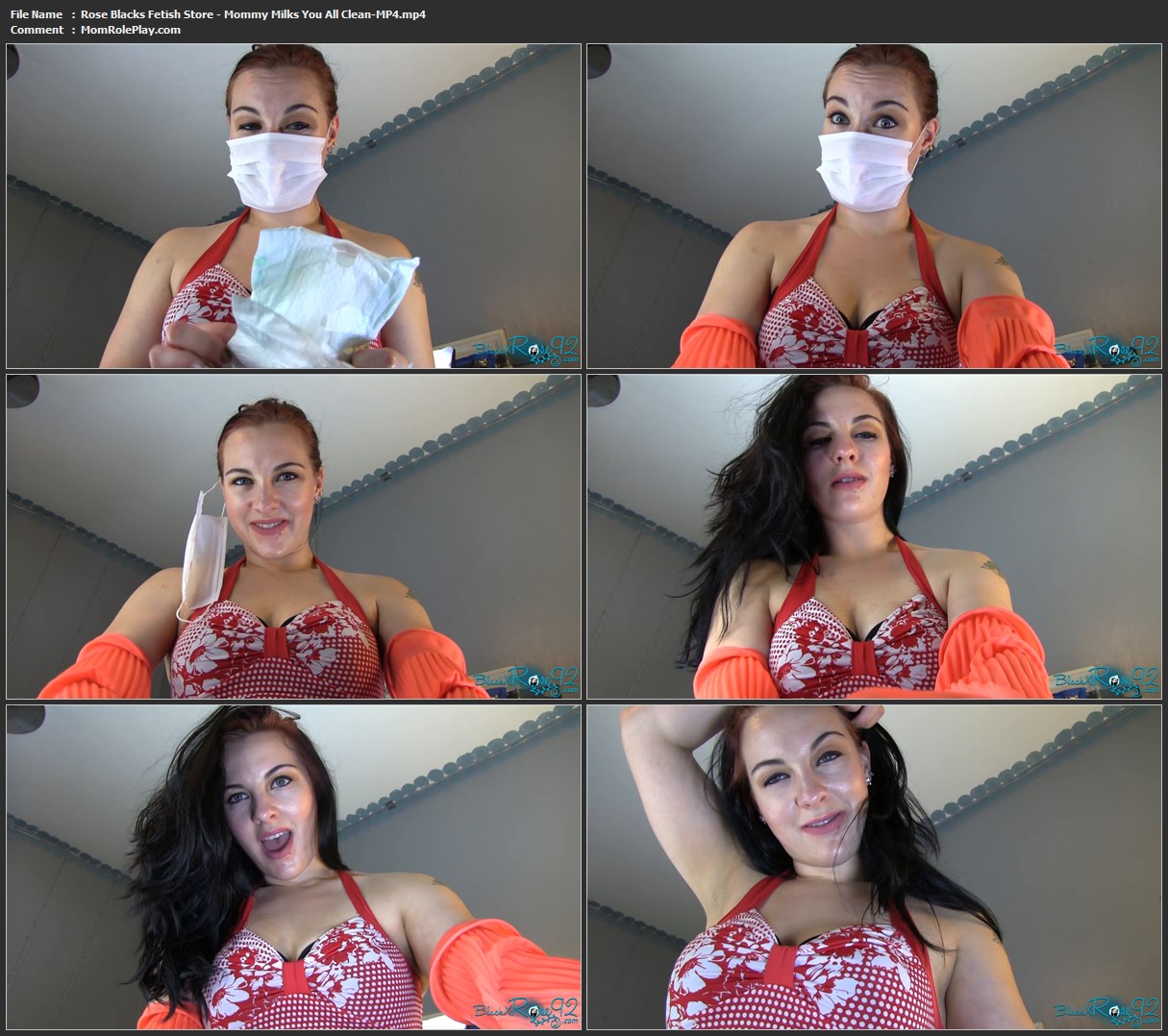 Download Files :
Rose Blacks Fetish Store – Mommy Milks You All Clean-MP4.mp4