"I wanted to see if Rose would be able to do a custom joi video as my mommy. I'm not sure how it would start, but we would both end up naked and you would have me eat your pussy while jacking off and then your ass. After that you'd have me fuck your ass and then finish in your mouth. Throughout, referencing you bush(which really turns me on), saying my name, Ryan, and being loving, yet a little firm/in control would be perfect. Lastly if you could tell me when to cum and then tell me I'm a good boy, that would be awesome"
Ryan and Mommy are home alone, getting the house ready for Aunt's visit while Dad drives to the airport to pick her up. Mommy just finished exercising and is all sweaty and wet from the cardio as she quickly finishes making the bed for Aunt's overnight visit. She already took off her sweat soaked shirt and is making the bed in just a sports bra and tight black yoga pants.
Mommy yells for your help making the bed, but you couldn't find the pillow. Your mom's sweat dripping tits has you distracted, suddenly popping a very obvious erection. Mommy is so embarrassed! Are you hard for her? Haven't you been practicing masturbating? I can't believe you're getting hard for me, your mother!
Fine, I'll show you how to jerk off, I am your mother after all. I'll teach you, but we'll have to be fast. Your father and aunt will be home in one hour and we can't be caught. Oh my! Your cock is much larger than your father's! Stroke your cock like this, Ryan.
Mommy knows exactly how to make you ejeculate sperm. Stroke the way I tell you to and then follow my instructions. You can even lick my pussy and ass before fucking it to help you cum faster. Just don't get any cum on the fresh sheets! If there are any stains, it will be obvious what happened. When you feel too close to cumming, hold back until I tell you when. You're going to blow your cum all over my face and mouth so the semen doesn't stain the sheets. Fuck it hard and fast, don't stop stroking it! You NEED to cum on my face and mouth quickly, Ryan!
Category: TABOO
Related Categories: MOMMAS BOY, SWEAT FETISH, JERK OFF INSTRUCTION, CUMSHOTS, ASS EATING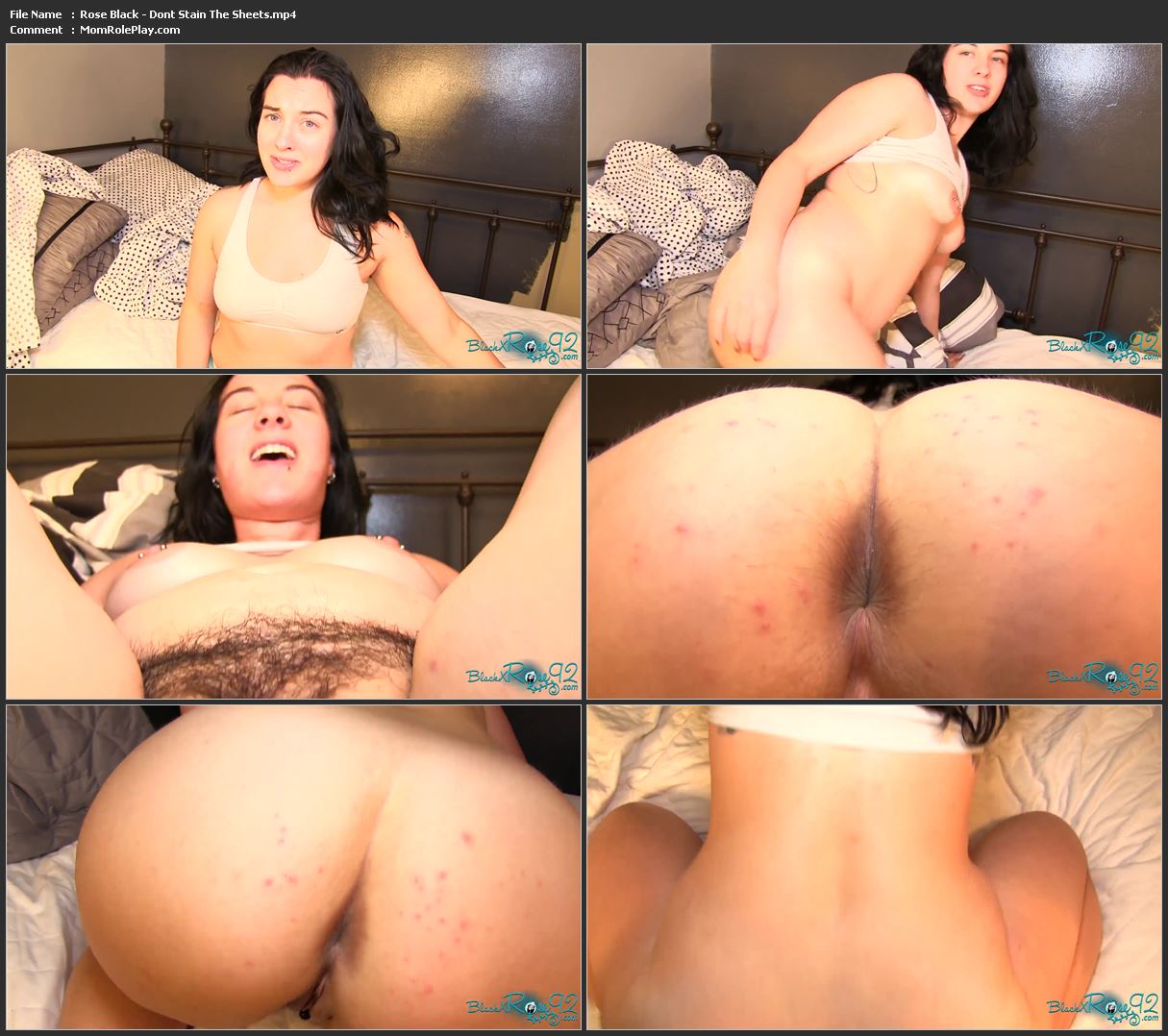 Download Files :
Rose Blacks Fetish Store – Dont Stain The Sheets.mp4