Your mommydomme is a busy career woman. You've been having some issues in your life so you are staying with her for a few days to get your head straight. She is happy to have you.
take your vitamins, she says, as she leaves to show a house. She bought some special vitamins that claim to restore youthfulness and energy and is sure they are just the thing you need to be right as rain.
She returns and sees a much younger being in her house wearing your clothes. How did he get in here? Who is watching him? She calls for you. No answer. Then she realizes this IS you.
She runs to grab the vitamins. How many did you take? 12!! She goes to call poison control center and the manufacturers and returns with bad news upon more bad news. You are fully regresed.
She hates regression. She hated you back then and has no desire to do it all over again. The bottle of vitamins clearly warns not to take more than one in a 24 hour period but you've eaten 12 now you're drooling all over yourself and babbling like a moron. And you stink
She changes you, has no affection or empathy whatsoever, verbally destroys you then drops your ass off at the fire station.
AGE REGRESSION, MOMMY DOMME, GLOVE FETISH, VERBAL HUMILIATION, DIAPER DISCIPLINE, DIAPER FETISH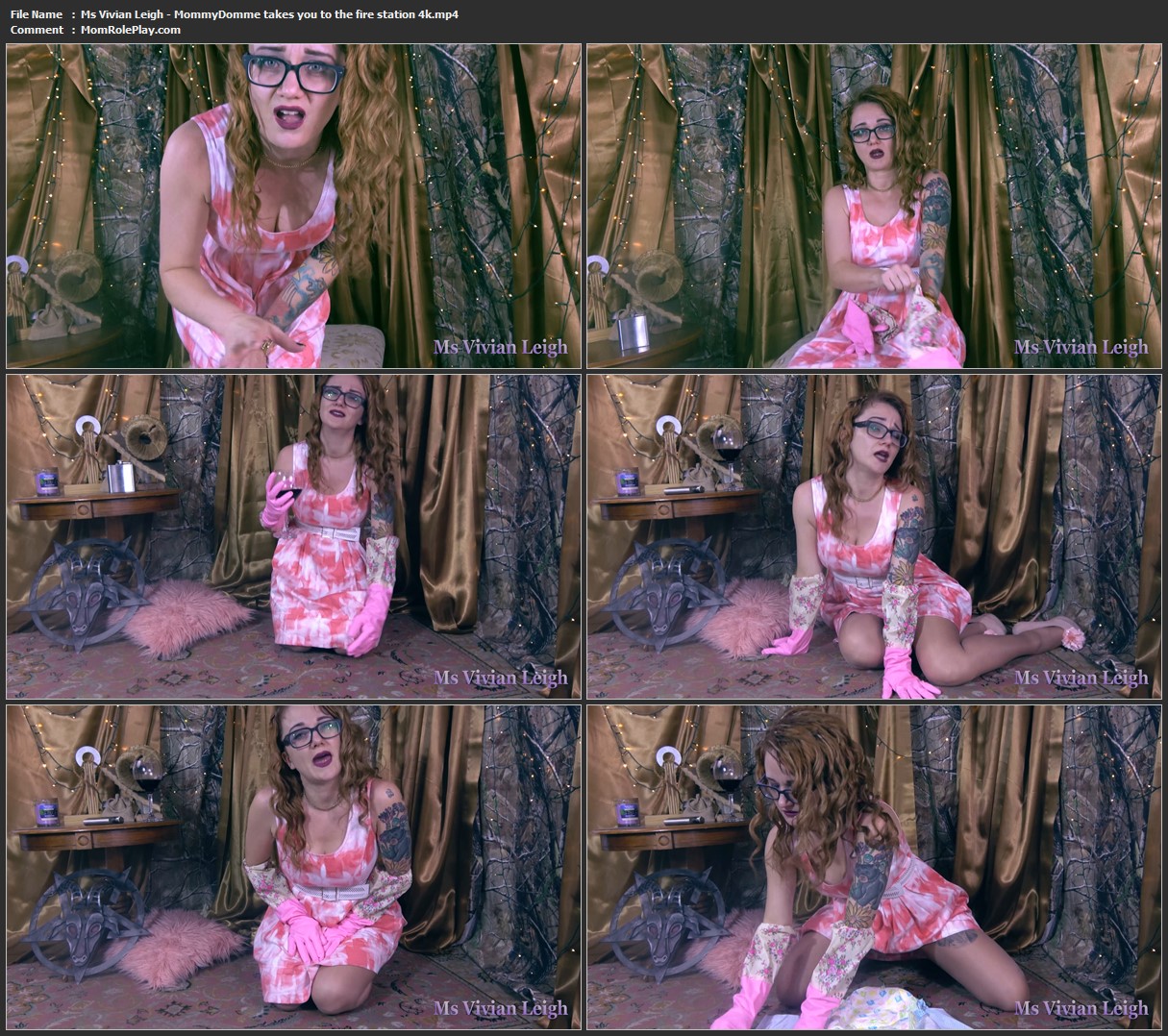 Download Files :
Ms Vivian Leigh – MommyDomme takes you to the fire station 4k.mp4