Your mother has been flirting with you. Big time. There's no misreading these cues. So, you decide to leave her a little love letter and a few small gifts for Valentines. You figure it's as good a day as any to finally go through with you. You leave a note telling her to be ready this evening, when her "secret admirer" will pick her up. You even leave her a sexy, low cut top you know will hug her big tits just right. You can't wait to see her in it.
When you arrive, she's puzzled. "What do you mean you're my date? But…the chocolates? The sexy outfit? You can't…oh, my god. Have I led you on, sweetie?!" She's mortified, taking the champagne you brought and downing glass after glass as she starts to confess, her words pouring out as quickly as she pours the bubbly, getting more and more uninhibited as she goes. "See," she slurs, "I'm gonna have to be pretty far gone to go through with this!"
You grin. So she's going to go through with it after all? She giggles. Well, you went through all the trouble…and picked out such a nice top to display her big, perfect rack. "I bet you wanna fuck them, don't you?" she says. "Come on, let's go to my bed…" Once upstairs, she lays you down and takes out her tits, wrapping them around your turgid cock and oiling you both up, stroking your straining dick with her soft, heavy tits until you can't take it anymore, until she begs you to coat them in your cum.
Category: TABOO
Related Categories: MILF, VIRTUAL SEX, POV, BIG TITS, ROLE PLAY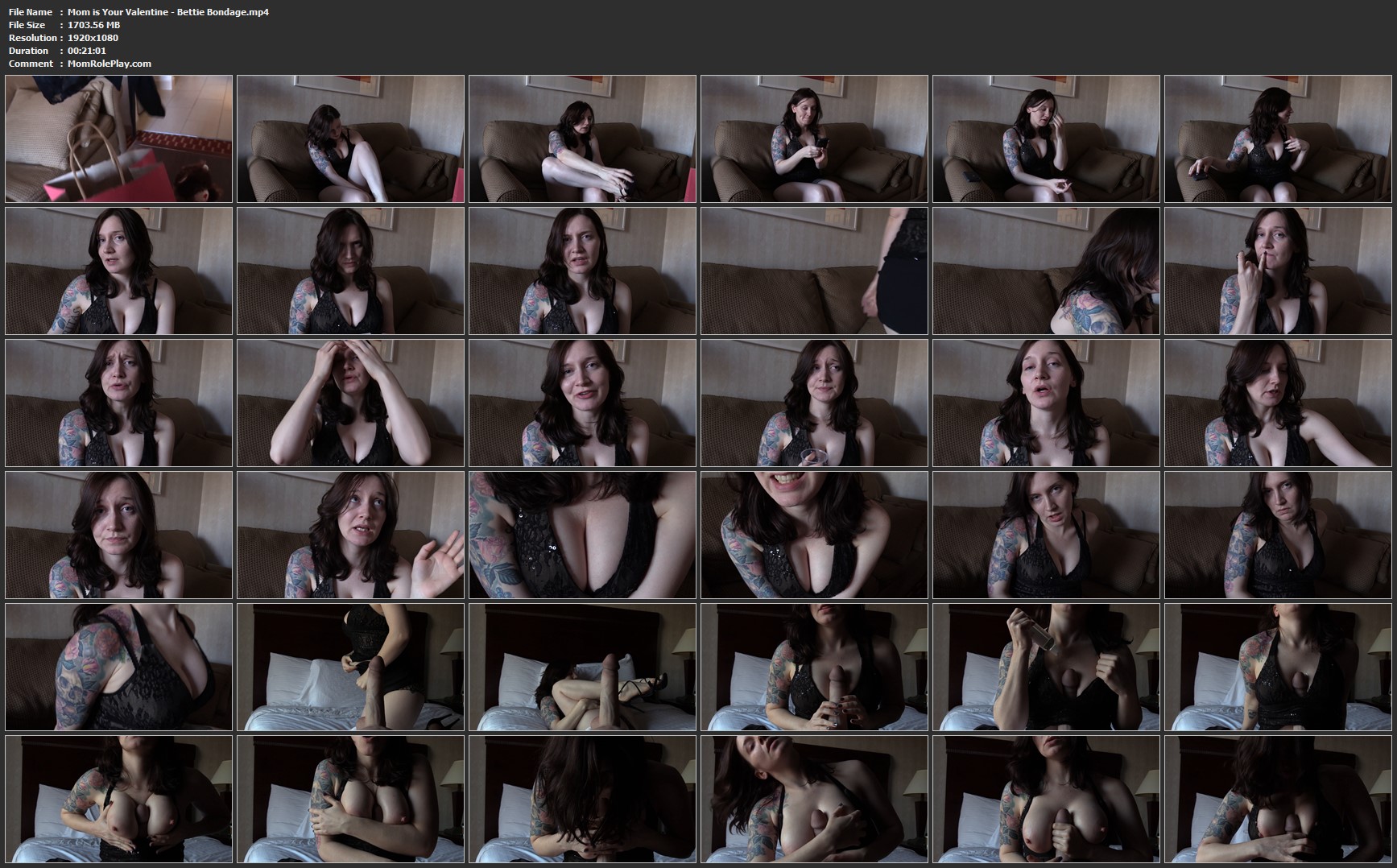 Download Files :
Mom_is_Your_Valentine_-_Bettie_Bondage.mp4