Hi honey, are you busy? well, there's something that I wanted to talk to you about. Jenny's mom came over from next door. You're not in trouble, I just feel like I have to have a talk with you about how you're treating girls. I know you and Jenny have been friends for many years, and she's.. changing. Growing up. Her body is looking different than what you're used to. And that's completely normal.
And I know that your body is also going through some changes, but her mom told me you're being a little mean to her. Bullying her a little bit. And I know that's not what you're really like. I think that you're directing your energy in a bad way.
I think because she's developing breasts, and looking good to you, you're being a little mean because you like her.. Am I right?.. I thought so..
So what I wanted to tell you is that it's ok to feel a little bit different towards her, and that it's ok if you have different feelings toward her. Like excitement, and you may have a physical reaction.. arousal. You know, sexual arousal. And you're not in trouble, that's not why I came in here.
But I did want to tell you, when you start to have these feelings, you have to change how you speak or act towards girls. If you want to be mean to her, try to change that to being nice to her. Try complimenting her instead of teasing her.
Girls are different. We want to be treated special, not like your guy friends. If you want to talk about this stuff with me, you can. And if you reach that point that you have urges, I can relieve that for you.
You know exactly where I'm going with this.. see this erection that you have? It's perfectly normal.. And do you feel how softly I'm running my finger tips along your penis? It feels good, doesn't it? This is how girls like to be treated, with your words, softly..
Category: TABOO
Related Categories: MILF, HANDJOBS, VIRTUAL REALITY – VR, POV, MOMMAS BOY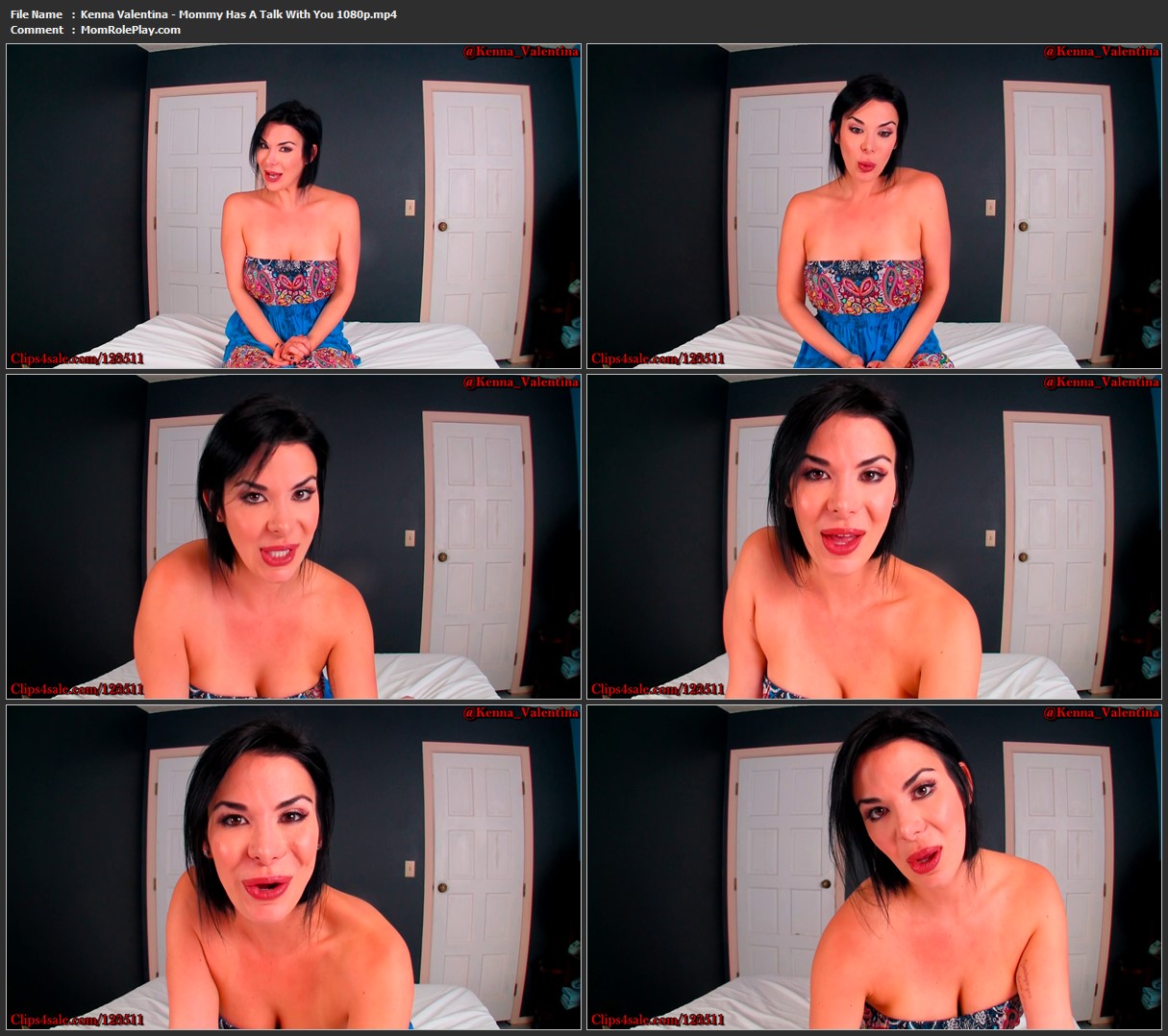 Download Files :
Kenna Valentina – Mommy Has A Talk With You 1080p.mp4