It's ok, I know things are very noisy and loud outside, but we're safe in this closet, ok. Don't worry. Mommy won't let anything happen to you. We're together, that's all that matters, right? Things are very very scary out there, but you're here with me, and I'll keep you safe. No matter how nervous you feel, or scared, it's ok. As long as you're with me, I'll hold you.
So, why don't we just get a little closer, and I'll keep you warm. Just think about happier times. Remember all the times we cuddled together, and watched movies on the couch. But now, it's just a different scenario. We're in a closet..
There's certain things that I feel like we never.. had the chance to talk about. Things that I feel like I should've waited until you were older, but we're not getting that time now. So, now is the time to talk about.. my feelings for you and how much I love you. So much, so so much.. I love you and I want you to know if this- if anything happens, I wouldn't want to be with anyone else but you right now..
I just want you. We've always been together. And maybe now is the time to tell you that I cannot see myself loving any man other than you, just you. You've been my rock. My perfect, perfect son. And that's all that I'd ever want it to be.
I'm going to try my hardest to keep us safe, but you know if things don't go… ok tonight.. I.. I want you to experience certain pleasures in life that nobody should go without experiencing at least once. Do you know what I'm saying?
Category: TABOO
Related Categories: MILF, VIRTUAL SEX, APOCALYPTIC, MOMMAS BOY, CREAMPIE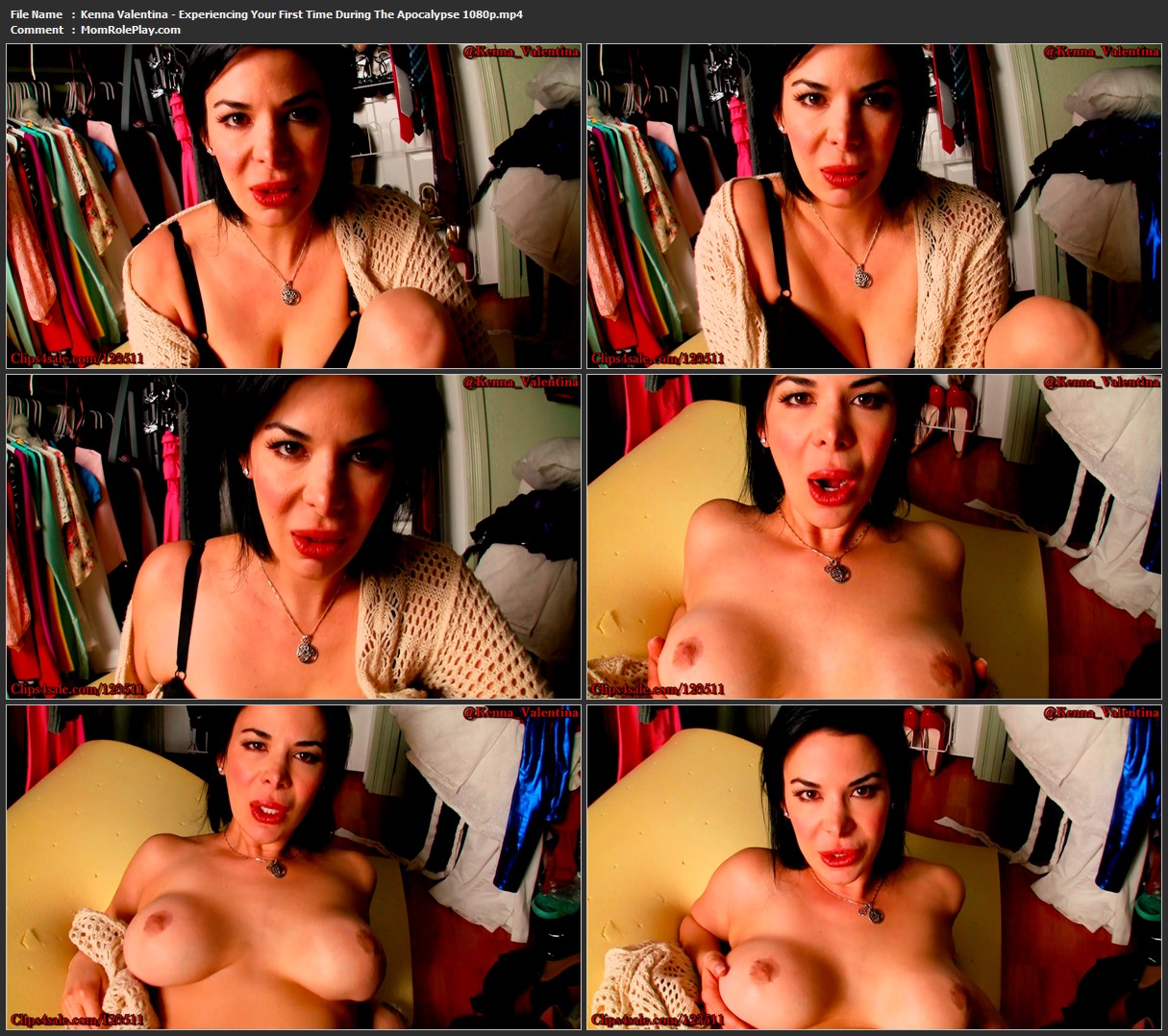 Download Files :
Kenna Valentina – Experiencing Your First Time During The Apocalypse 1080p.mp4