Your father left..finally…for his business trip…so…you are home alone with your mom! You come from the school and you see your mommy to trying on some new jeans!!! She looks amazing!!! Those tight jeans on her butt…mmm….and she know how you feel about it!!! How much you love the jeans and specially on the woman like her!!!
She start to posing for you….and …make you completely…..hard in your pants! That bitch! She knows how to turns you on! But your mommy love you and your cock so much…she can't never let you like this…unsatisfied!
She come like a cat….close to you! Pull down your pants and start to blow your swollen cock! She is so good…..ohhh….you are completely hers! And your mommy knows what is best for you! Then….she pull down her jeans…just to her knees….lei down…..and….you know that look! Mommy wants you!!!…Mommy wants to feel her son huge cock inside…deep…inside her pussy! ,, Come my boy…..fuck your mommy good!" You start to rubbing your cock against her pussy and then…you get in! She screams by pleasure…..pleasure only her son can give her!!! She cums a big one…..that make you feel like….like hero! But she doesn't have enough!!! She sits on top of you….you can still see her new jeans pull down to her knees….and she ride your hard cock! She move her big butt against your cock…..you see the pleasure on her face…and then….she wants you inside…all your semen…her son's sperm to feel that explosion deep in her!!! She has to taste that delicious juice of her son! So she put the fingers in her pussy and then…lick them to dry!!!
Category: MOMMAS BOY
Related Categories: MILF, TABOO, POV SEX, JEANS FETISH, CUMSHOTS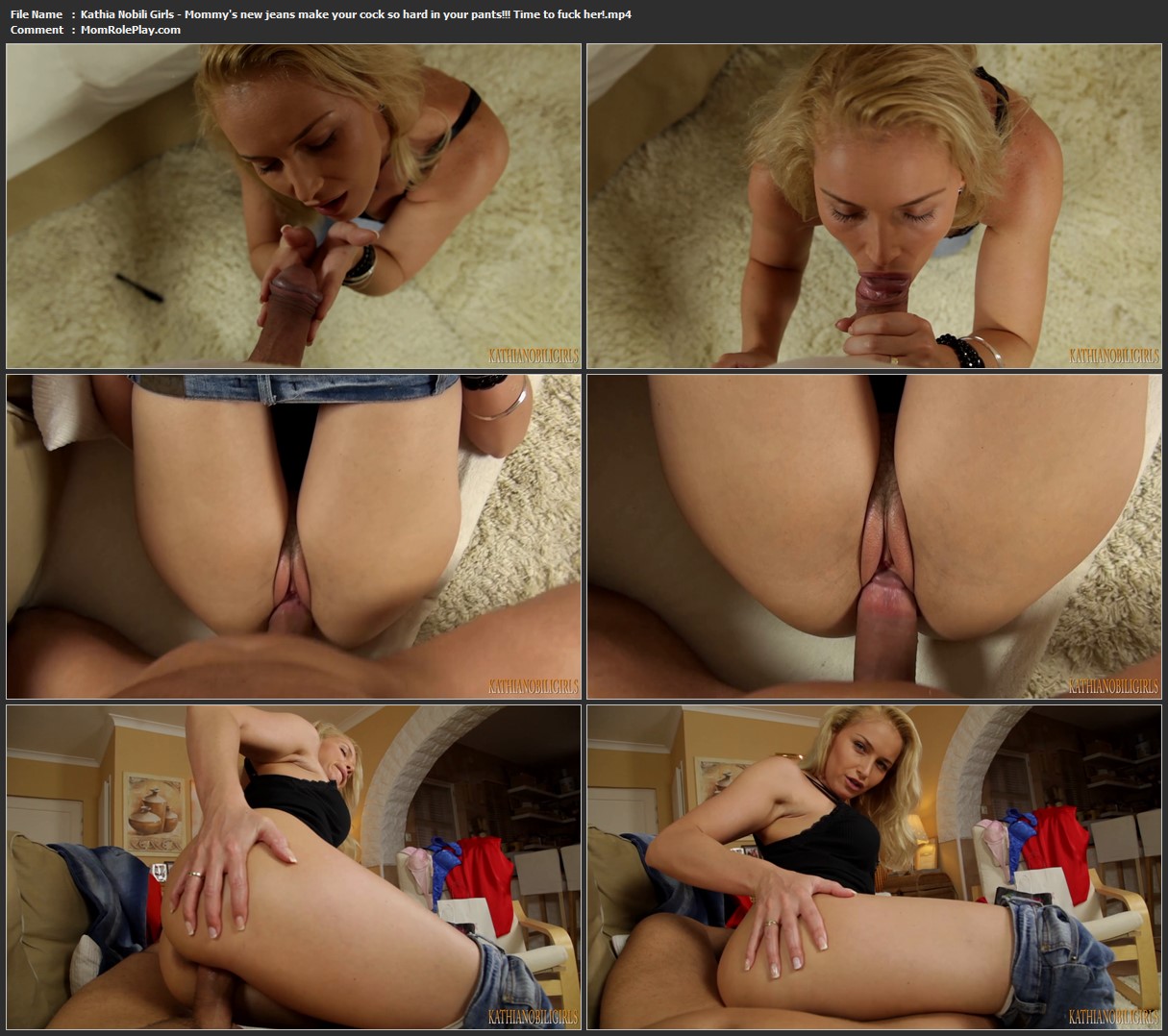 Download Files :
Kathia Nobili Girls – Mommy's new jeans make your cock so hard in your pants!!! Time to fuck her!.mp4