You walk in as Mommy is just starting to relax and you want to cuddle up close with her, to which she gladly accepts. To be honest, you've been having "urges" and need to get near to her. You ask if going topless is alright, and she agrees to it, just like you both used to do so long ago. So now she's just in her bra… and you have to tell her about the urges and… the rock hard crotch he has right now.
She's confused, and you put her hand right on your throbbing cock in your pants. This causes her to flinch and gasp and says that none of this is right, this is very bad and not okay! You recoil and she apologizes, saying you can suckle on her breasts… just like you used to, since it seems you need some extra love.
And she even lets you get on top… but that doesn't help with the urge as you find yourself suckling and then pulling her panties off. You thrust inside her while she's gasping and… and… now she has accepted it, because you're inside her good and deep, and her pussy is really clenched down on you, loving it all… She can't fight it now, she really likes it.
So you keep going and going, but don't last long. And she tells you to cum inside Mommy, yes! Yes! Yes! And you do… and then you comfort her, because… what has she done?
TABOO, MOMMAS BOY, DIRTY TALK, HAIRY BUSH, POV SEX, TIT SUCKING/NIPPLE FETISH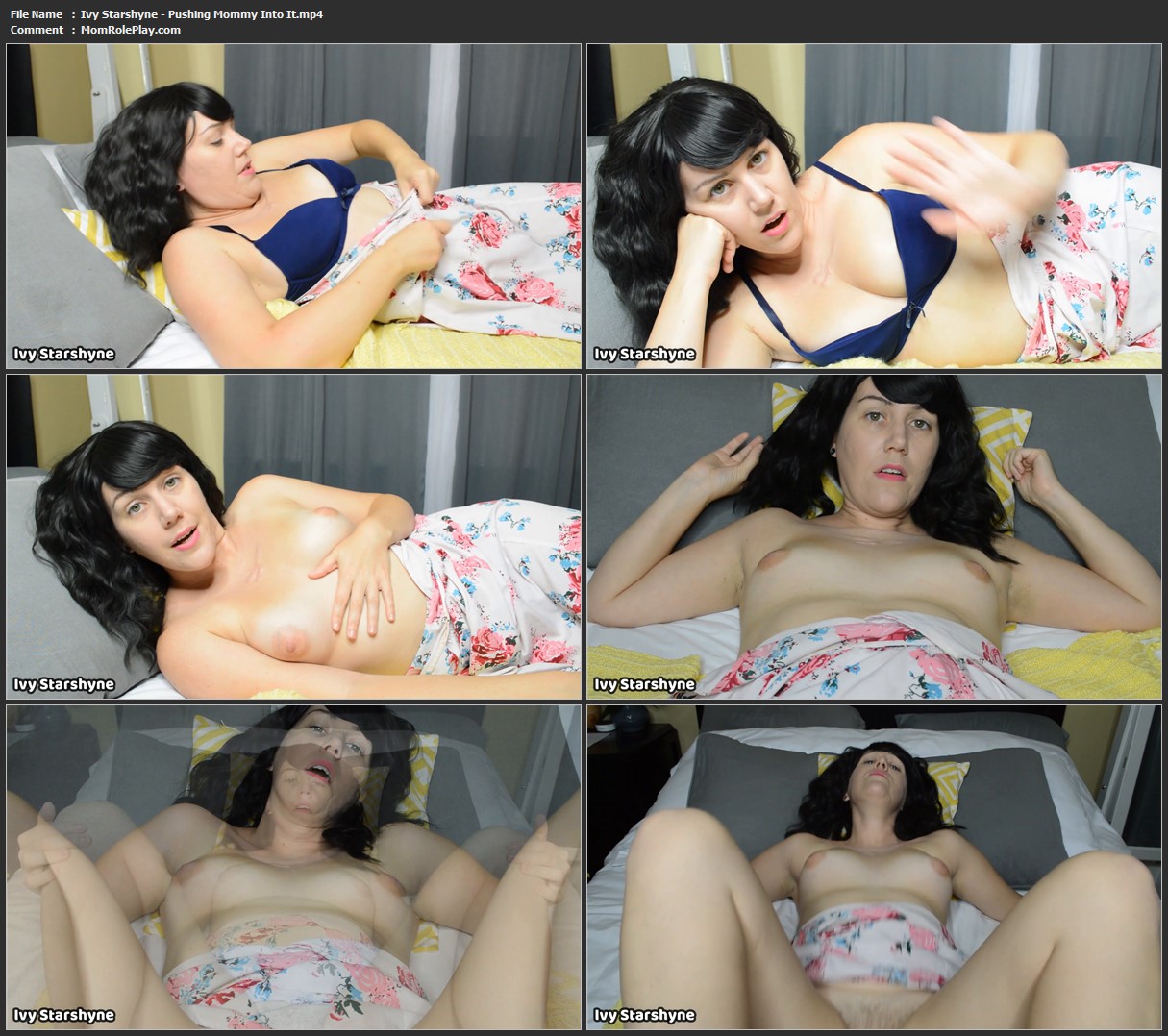 Download Files :
Ivy Starshyne – Pushing Mommy Into It.mp4