I heard it said that when an interest becomes an obsession, you have to do something about it, "address it, think over the consequences of your actions, work to improve your mind to a healthier state of being." Sure, that might work for some people, but my mother raised me to go after what you want most in life, and what I want most in life, is my mother.
I suspected that my mom might be into me too, just little things that make me think that she could be flirting with me: her house robe folded over and exposed her breast once, she giggled, apologized, and covered herself. I analyzed her giggle for days, it was feminine, flirty, not like the motherly laugh I've heard her use in my formative years. I analyze her relationship with my father and look for cues that they're relationship is falling apart. I've even managed to start some arguments between them in the hopes of turning the two against each other, and yes.. it's working. I don't feel guilty about it, I know you are reading this thinking that I should be ashamed, but I believe my mother deserves someone who will worship her, watch her, make sure she is happy at all hours of the day, someone like myself.
I've developed a plan to seduce her. I just need to convince my mother that she is a stunning woman, even more beautiful than the super models in their 20's in Bikini Babe magazine. I know what my mom's insecurities are and I will use them to my advantage. I'm not a deviant person, don't you dare judge me before you watch my story. I'm just a man who is in love, and a man will do anything for a woman he's in love with, especially when the woman is his mother.
Category: TABOO
Related Categories: MOMMAS BOY, BIG TITS, OLDER WOMAN / YOUNGER MAN, MILF, CREAMPIE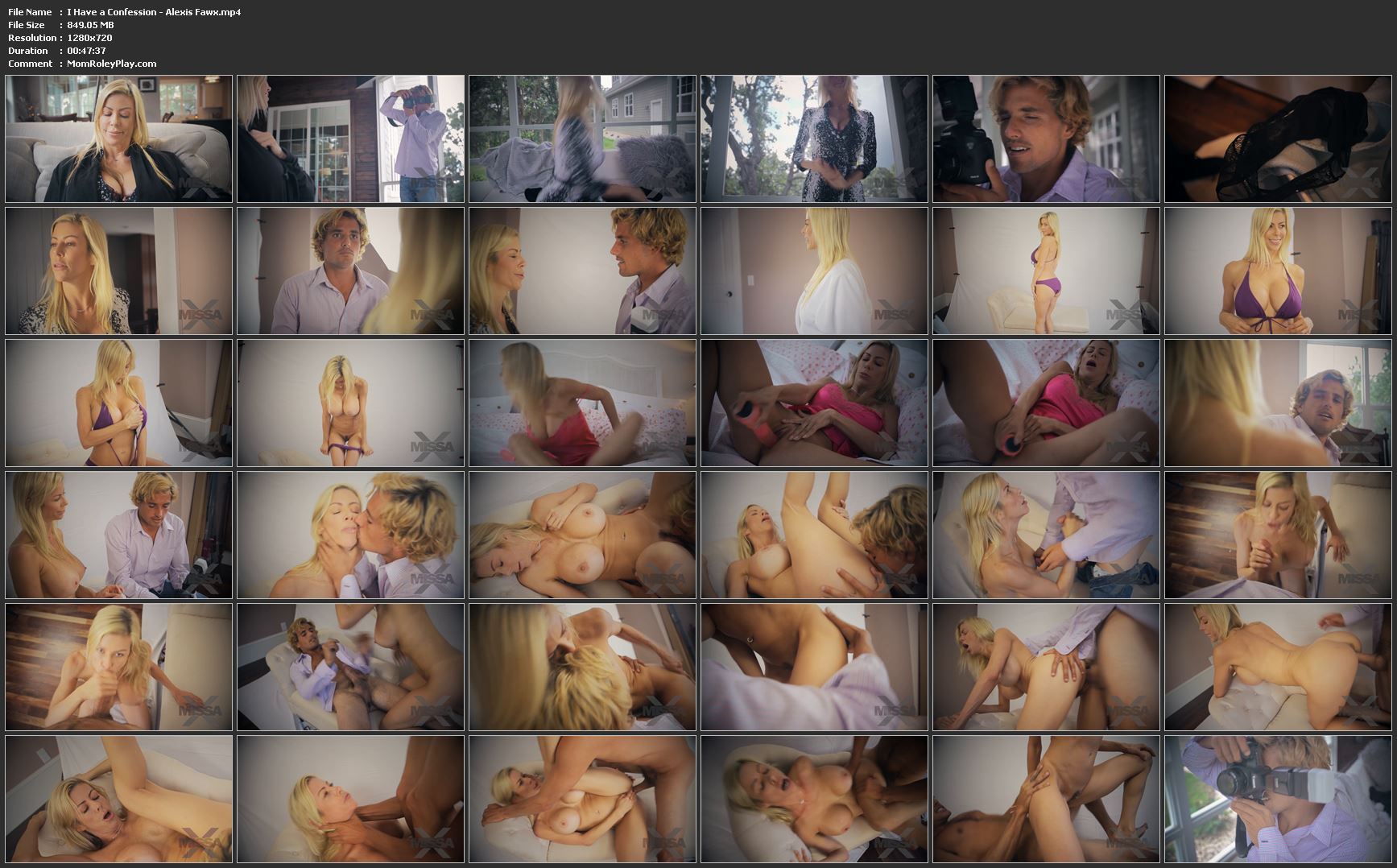 Download Files :
I_Have_a_Confession_-_Alexis_Fawx.mp4