I come home from work and see my son laying on the couch. "Have you been laying here all day long? I told you that i need you to clean the house, make dinner. Come on, i work hard all day and all you do is lay around watching porn". I know what porn you've been watching. I saw it on your computer. I know you are a sissy boy. You have been spending a lot of time on fag websites. So i am not going to treat this misbehavior of yours lightly. You are going to be punished. Oh no, it's something that's going to cause you lots of pain and aching. Something that you've never seen your mommy do. Now go in your room, pull your pants down to your ankles, turn around doggy style and wait.
Second scene: I walk into my son's room wearing super hot black bodysuit and huge strap-on. "Oh you did not expect to see your mommy with a strap-on? I am going to fuck you nice and deep with this huge cock until you learn your lesson". I command you to spread your ass, i inspect it, finger it, then use my spit as a lube for your little sissy misbehaving asshole. You will obey your mommy as you don't want to upset me anymore. You have no choice but to spread your sissy ass for your mommy's huge cock and take it deep. I want to see your asshole gape wide open by the time i am done with you. Will it be a pleasure or a punishment? You will get so turned on by your mommy's huge cock that you will squirt your boy cum all over the place. But guess what? Mommy doesn't like messy boys, so you will be cleaning up your cum stains.
Now on your knees, sissy son! Take your mommy's huge strap on dick! Super Hot Strap-On Action & Dirty Talk!!!
Category: SISSY SLUTS
Related Categories: POV STRAP-ON, TABOO, MALE CUM SWALLOWERS, MOMMAS BOY, GAY HUMILIATION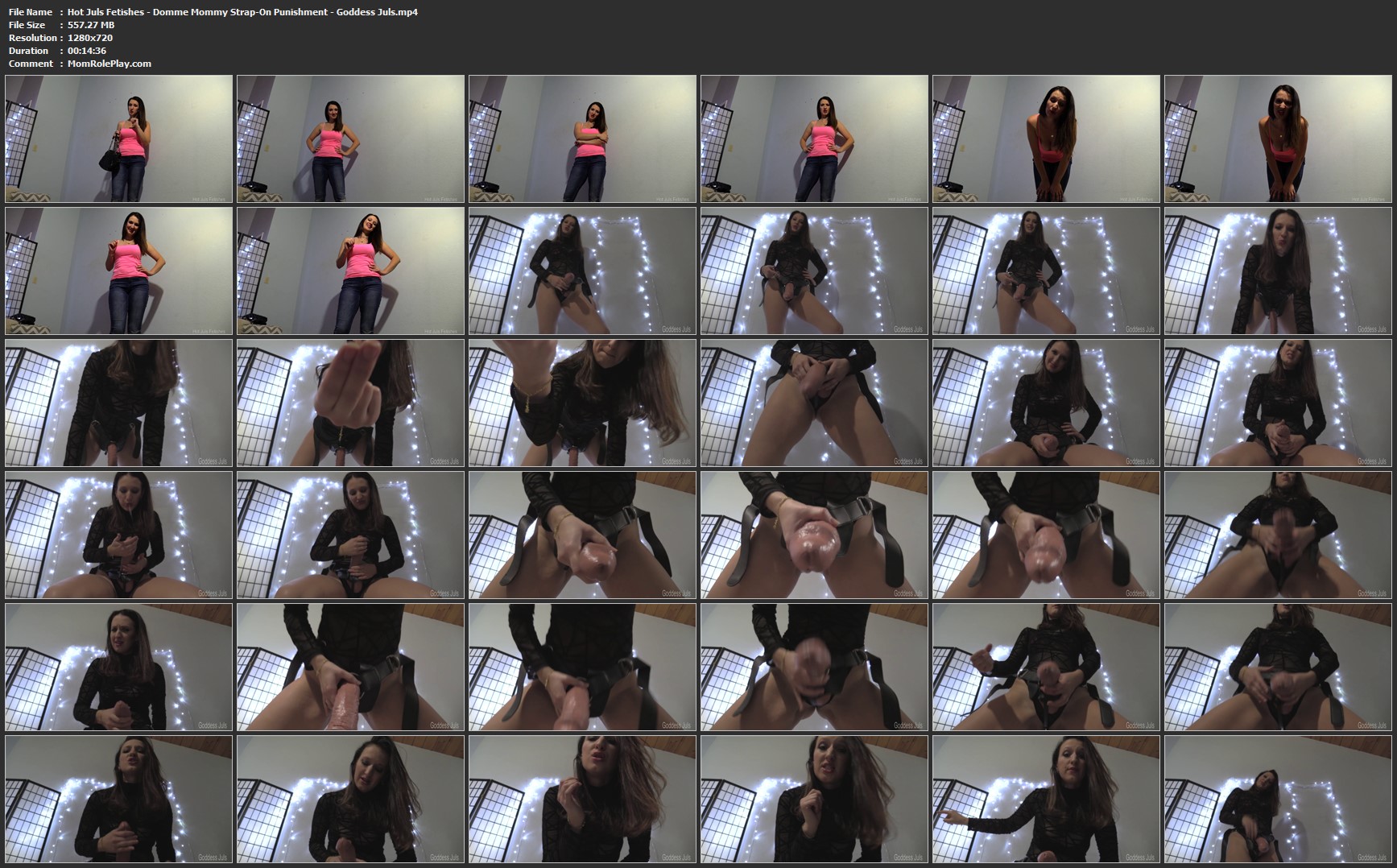 Download Files :
Hot_Juls_Fetishes_-_Domme_Mommy_Strap-On_Punishment_-_Goddess_Juls.mp4