Mom came to son in the day when the son received a salary, it's time to give all the money to my mother. Son where are you ? I'll find you and your money -Says mom!
The son is asleep and see dream how mom jerk for him with her long black nails in leather jacket.
It's always exciting when a mother comes into his room and take all money from son pants.
Category: LEATHER FETISH
Related Categories: FINGER FETISH, HANDJOBS, POV, MOMMAS BOY, FEMDOM POV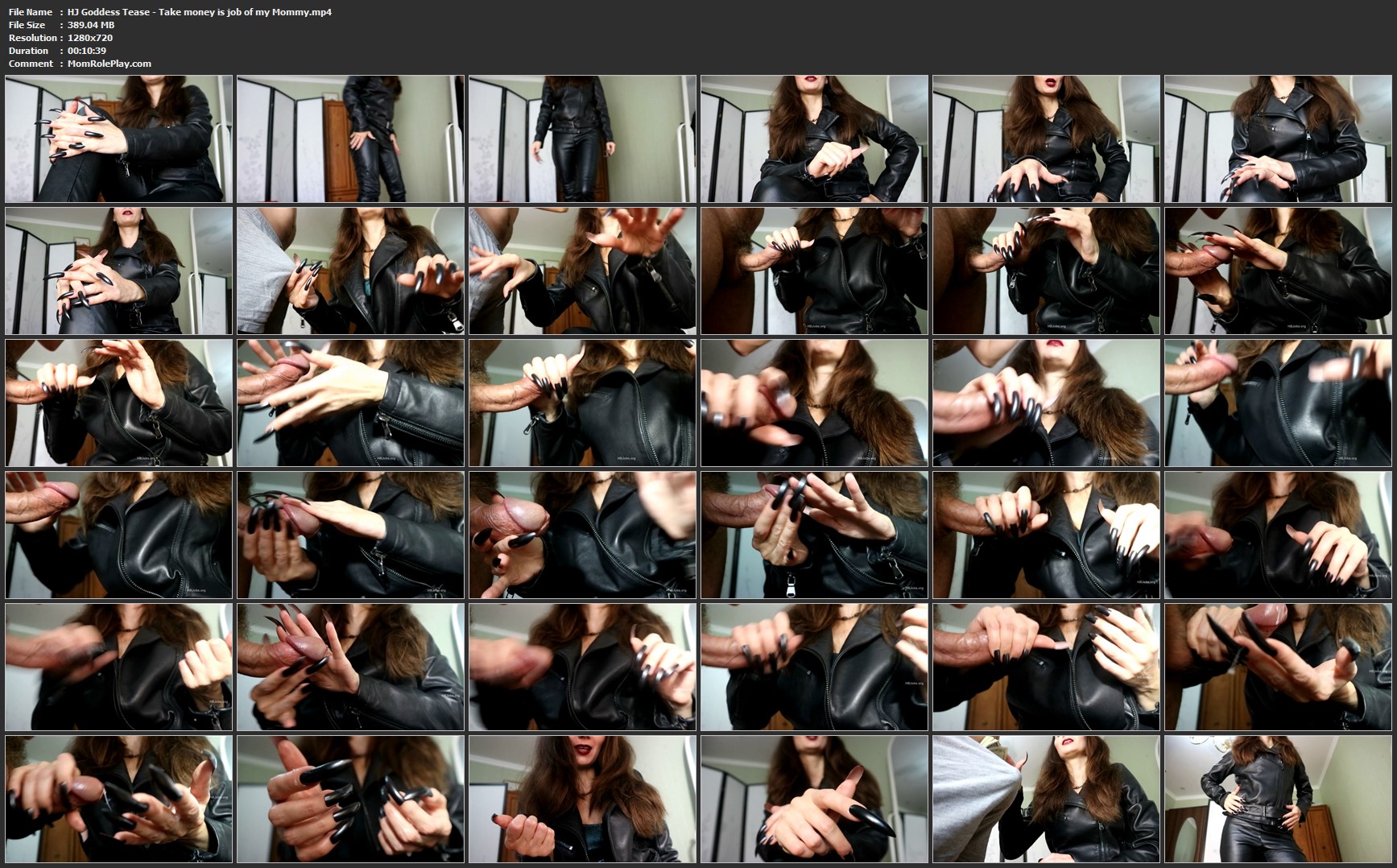 Download Files :
HJ_Goddess_Tease_-_Take_money_is_job_of_my_Mommy.mp4