I'm so sorry I didn't check you this morning. Things have just been so busy with the move and everything, and then this morning getting ready for church and your father rushing me out the door, I just didn't get the chance. But, how about you go upstairs and wait for me, I'll be right behind you.
Now remember, your father is right downstairs so we must be quiet so he doesn't hear. It would be awful if he found out that I milk his son! I noticed throughout the morning you had a substantial hardon, and it's obviously still there! How about you let me milk that for you!! I even have a very special surprise for you! I bought this bra I knew you would love a while ago and I have been so excited to wear it for you! You're my special boy and I just knew this would turn you on. It's such a turn on for me that I turn you on so much! I love jerking you off every morning.
Now let's get busy, but remember, we don't want your father to hear!
MILF, TABOO, HANDJOBS, BRA FETISH, BIG TITS, POV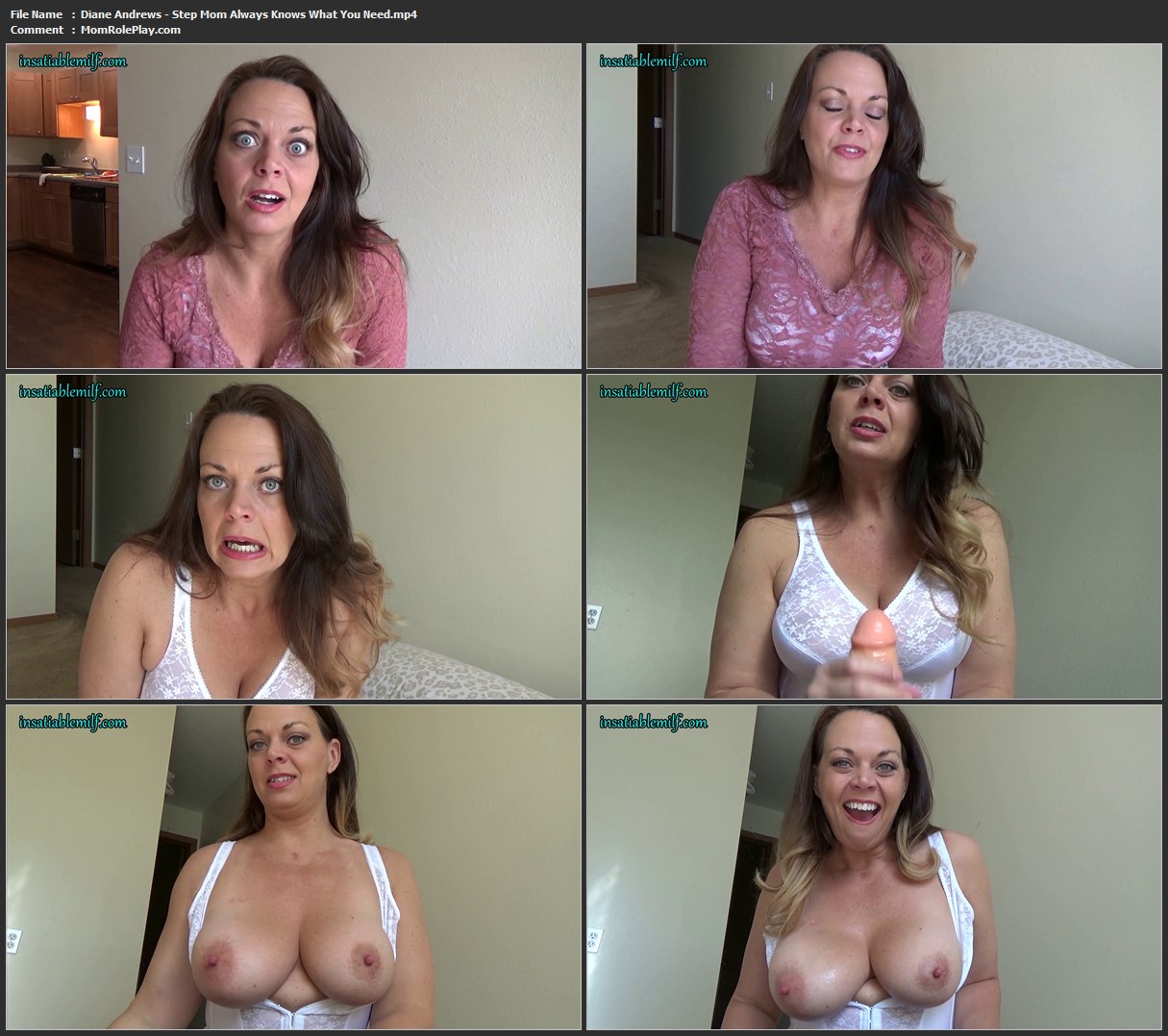 Download Files :
Diane Andrews – Step Mom Always Knows What You Need.mp4