You are away at college and it's time to call your Mom! You miss her so much. You think about your Mom A LOT when you are alone. In a special, intimate way. So you video call her so you can see each other.
The problem is, your Mom is not very good with technical stuff. She really needs you, the man of the house to do that stuff for her. Among other things. When the video call connects, you can see your Mom but she can't see you straight away.
She knows it's working because she can hear you. So she tries to fix it and fucking hell, what is she wearing? It's your favourite colour, red. And as she leans towards the camera, you can see right down her top. It's almost as if it's deliberate, your Mom getting your cock all hard in your pants. You wish you could stroke one out right now, don't you?
She fixes the camera! Now she can see you and after a short chat, your Mom spots something. She can see your secret. Your thick cock, trying to escape from your pants. Oh fuck. What's she going to think? Will she be embarrassed?
Or will she tease you, arouse you and cross that line that perhaps, a Mother and Son should never cross?
Category: MOMMAS BOY
Related Categories: POV SEX, COCK TEASE, OLDER WOMAN / YOUNGER MAN, TABOO, MILF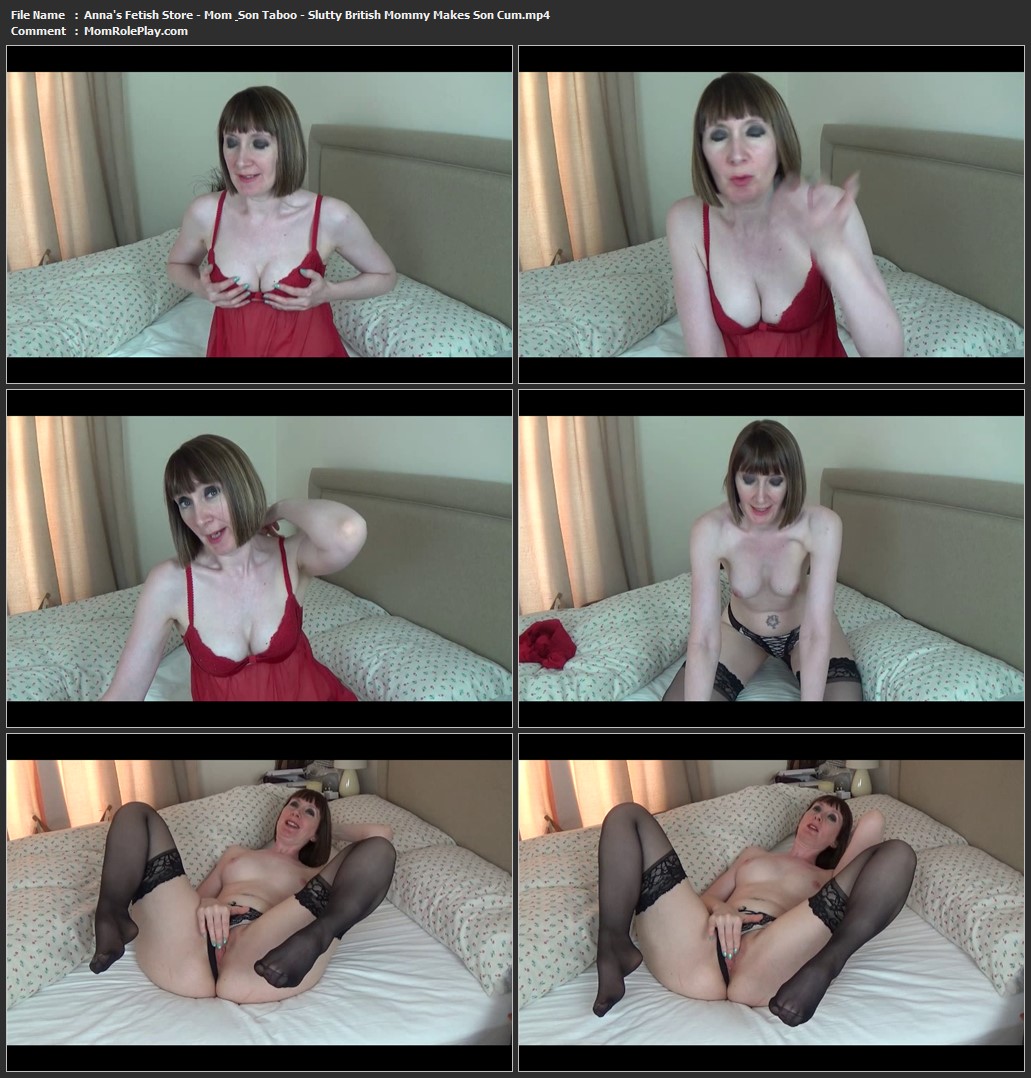 Download Files :
Anna's Fetish Store – Mom & Son Taboo – Slutty British Mommy Makes Son Cum.mp4