You're sleeping at a friend's house, on the couch in the living room, when you hear a loud bang. You open your eyes to see a figure in the dark living room. Your first thought is that its your friend's mom, home from her shift as a nurse but when see what she's wearing, you think again: a tight leopard mini dress, fishnet stockings, and sky-high lucite stripper heels. She's creeping across the room, trying to be quiet. You clear your throat to make your awakened state known and watch her flinch. She grimaces, clearly embarrassed as she slowly walks over.
"Shhh. We have to be quiet. We can't wake up my son. And you can't tell him you saw me like this…"
You think maybe it was a date or a hookup but she smirks, "No. I was at work. C'mon. You're a smart boy…you must know what's going on." You look at her outfit, her makeup, the way she leans forward so you get a great view of her gorgeous cleavage. You know what's going on alright. Your best friend's mom is a stripper. And she's flirting with you.
Category: FANTASIES
Related Categories: MILF, DIRTY TALK, VIRTUAL SEX, POV, CONFESSIONS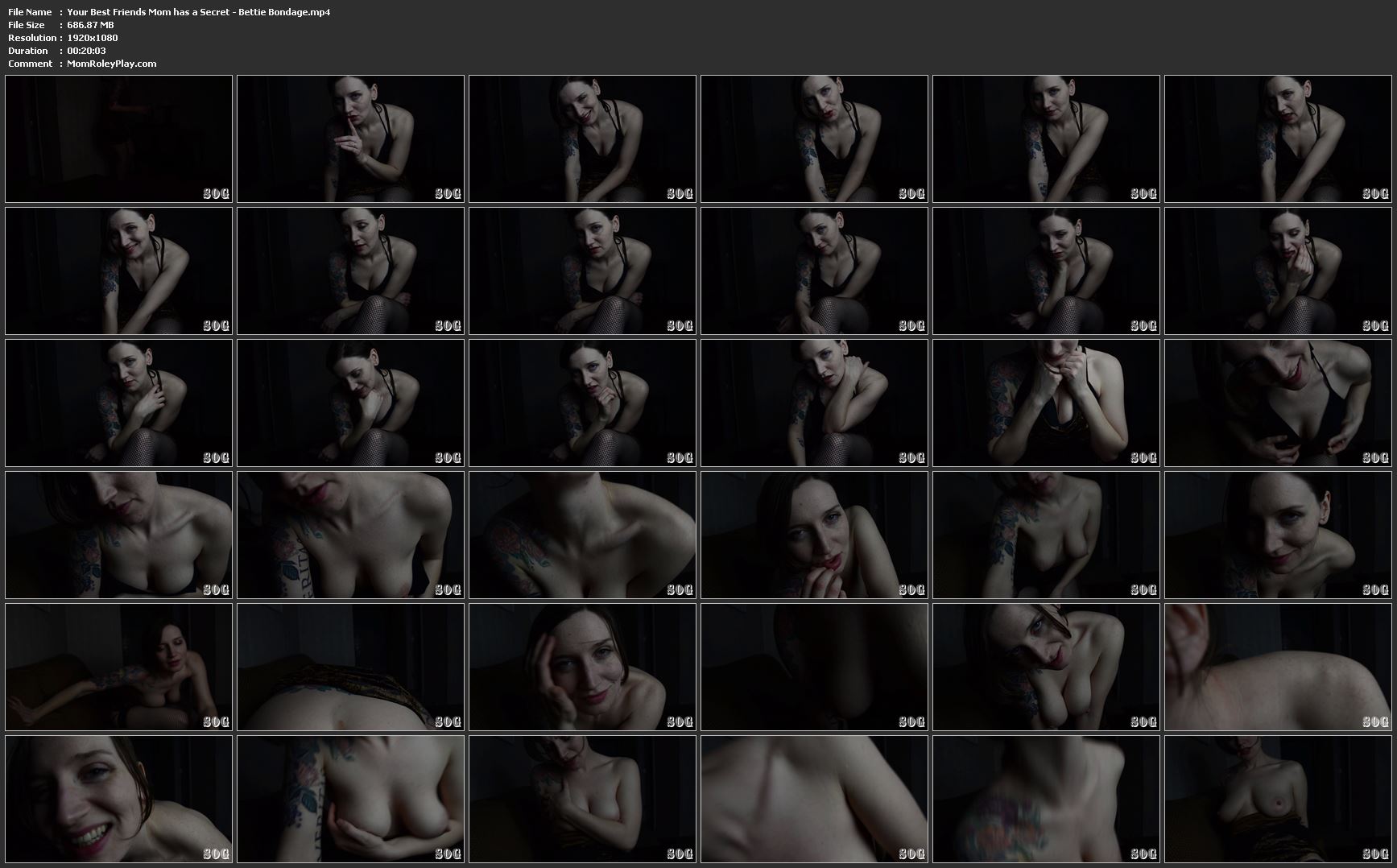 Download Files :
Your_Best_Friends_Mom_has_a_Secret_-_Bettie_Bondage.mp4