No one is more sexually off limits than your own "step"-mother. But you've been thinking about her, haven't you? You've been having dirty thoughts, sexual thoughts, taboo fantasizes about what she looks like naked…about how your cock would feel inside of her. You can't help it. You want to fuck your "step"-mom.
And if you haven't been having these fantasies? You're starting to have them now, aren't you? Just the suggestion is making your cock so forbiddenly hard.
I want you to think about her, imagine her breasts with your cock between them, and stroke for me. She'd say no at first. It's her job to say no. But she'd want it, and before long, she'd give in. Stroke that cock like she was watching. Imagine her tongue running up and down your cock, from the balls to the shaft, and back down again. Jerk harder! You're going to cum so hard for "step"-mommy today.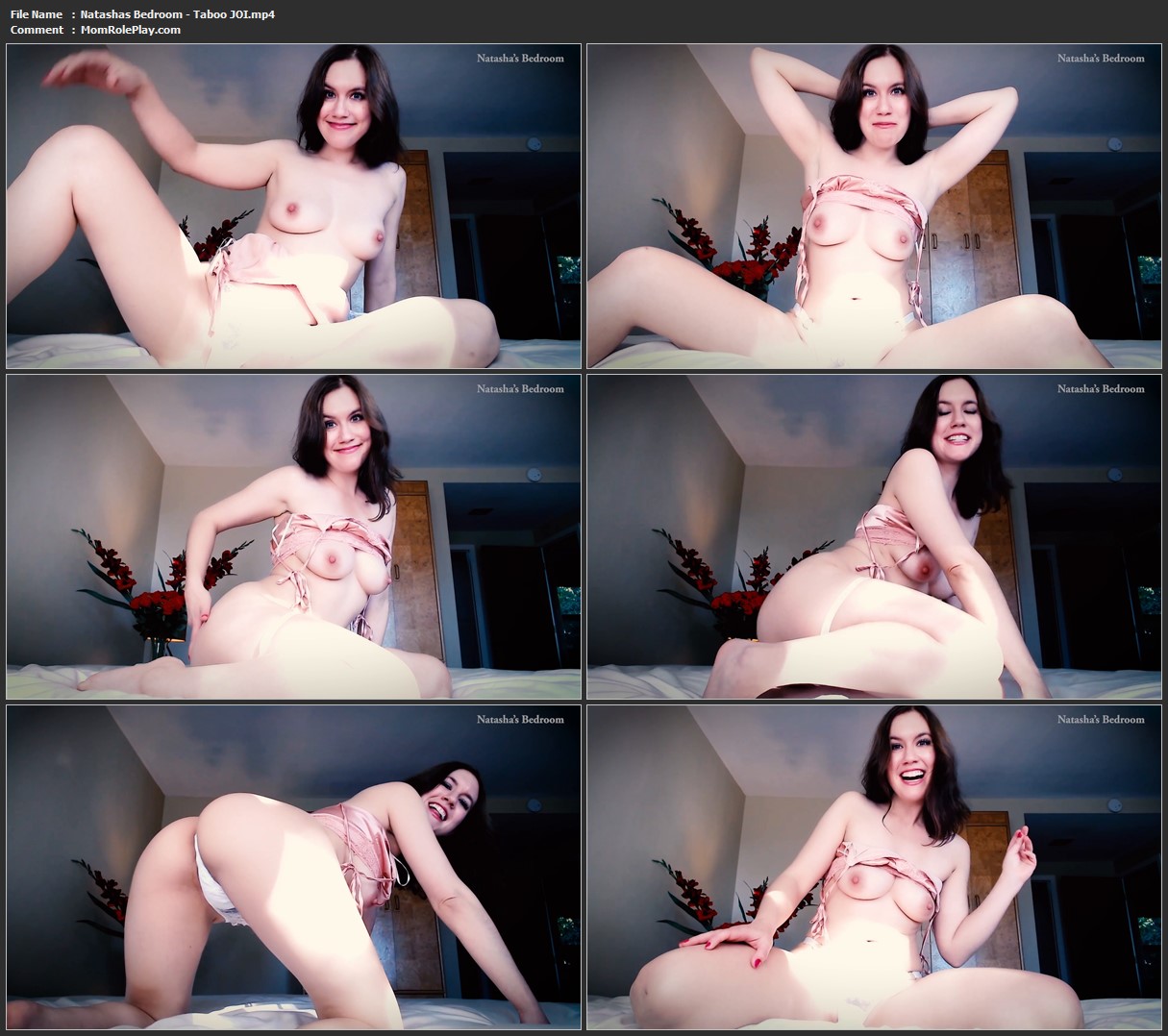 Download Files :
Natashas_Bedroom_-_Taboo_JOI.mp4 – 435.02 MB