You are the son of a rich, successful CEO. Recently, he introduced you to your new Step-Mom (me), his former secretary, and you instantly saw the attraction. I am beautiful, smart, powerful, and superior. You know exactly why he couldn't help but fall in-love with me. When I walk into the room, all you do is stare. Don't think I haven't noticed. I even tell you to shut your mouth, and stop dribbling.
It get's worse, I know you have been jerking off to me. You are terrible at hiding your secret desires. I even shock you, confronting you about everything; the staring, the erections.
I even tell you all the filthy details about my sex life. Your new Step-Mom telling you all about how his big dick makes her shriek. I leave nothing to the imagination, dishing all the dirty gossip. You are taken aback at first, but everything i say makes you so horny. You are so aroused by my power and confidence.
I show you exactly how i seduced my new man; you feel your dick twitch as I bend over; my sexy panties just covering my pussy. Not only am I sexy, I am really mean. I humiliate you right from the start, i say such awful things about you, which only makes your pathetic dick even feel harder.
I order you to get your dick out and show me it, and then laugh in your face. Dick size clearly doesn't run in the family. I tell you exactly how to jerk your cock, and make you do it in-front of me.
You can't believe the filth that comes out of my mouth; your balls have never so full. I am going t count you down until you bust a nut, and then as you experience your post-cum guilt I will let you into a little secret. You're mine.
TABOO, JERK OFF INSTRUCTION, BRAT GIRLS, HUMILIATION, BLACKMAIL FANTASY, CUCKOLDING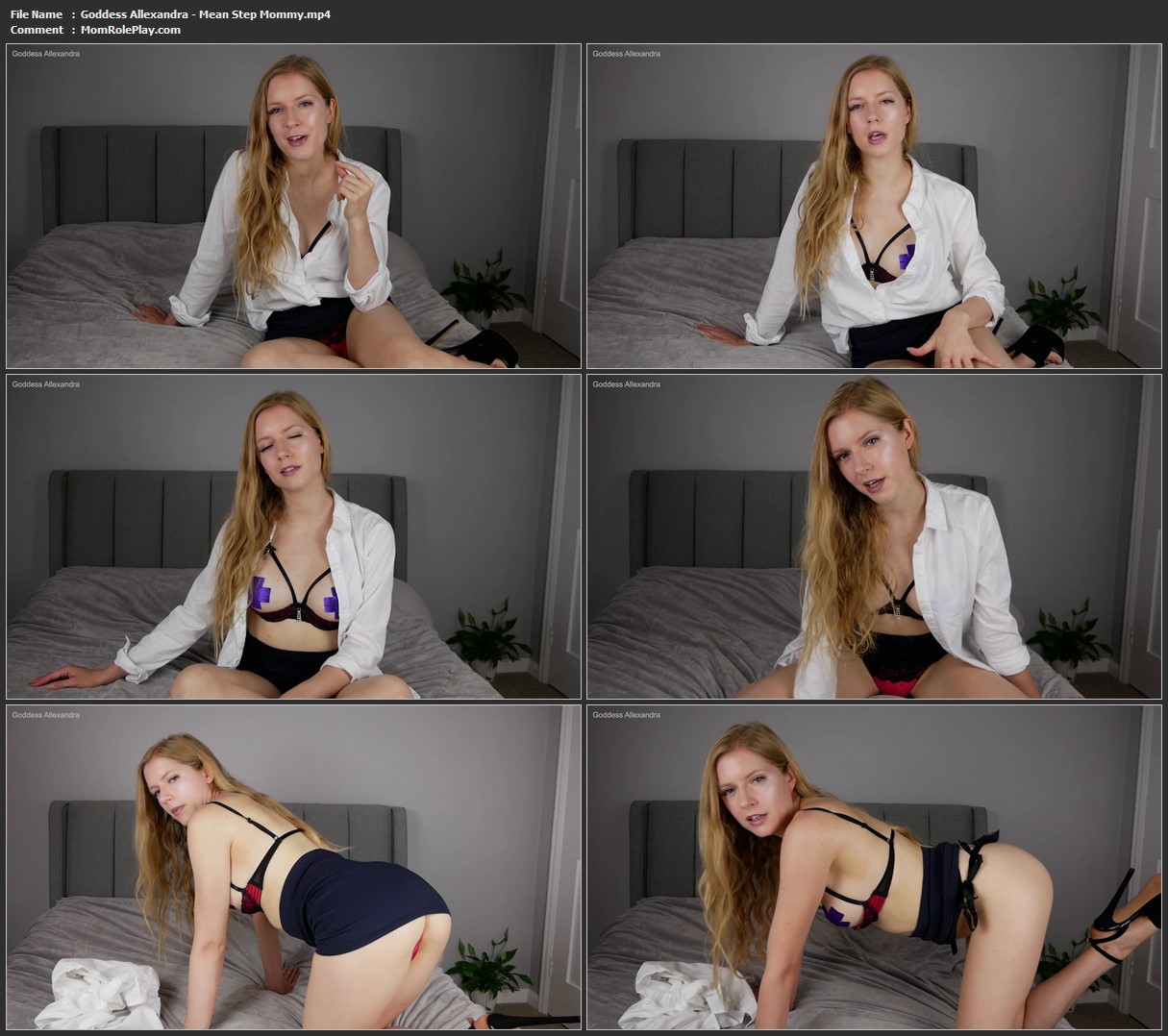 Download Files :
Goddess Allexandra – Mean Step Mommy.mp4