OU NAUGHTY BOY!!!!!
AGAIN!!! HOW MANY TIMES IS THAT NOW???
Every time your Father and i fuck, i CATCH you watching, i can see you out the corner of my eye SPYING.
What is wrong with you? do you want to FUCK Mommy?
Do you want to be Daddy?
You think you can fuck me like daddy does? did you not see how hard it fucks me? how much i cream all over Daddies big cock??
Your growing up, boys your age always have sex on the brain, you should have seen Mommy & Daddy at your age!!! WOW
Well i cant lie to my own Son, you look just like Daddy did at your age, & when i see you watching us, i think about you being underneath me as i ride that big hard cock.
Come to Mommy, Touch Mommy, Touch Mommies BIG HUGE BREASTS.
I can see in your trousers how excited you are, but don't get to excited. Do you like what i am wearing? i got this for your Father for Valentines day, but we are a Family so we should all share.
So why dont you come here and feel Mommies tight little pussy, i want you to stroke for me, SHOW MOMMY how you wank that cock, think about your cock deep inside Mommies wet pussy.
Cum all over Mommy & Daddies bed so i can see that huge load.
GOOD BOY, that looks amazing, i need to have just a little taste. mmmmmm that tastes so young and fresh.
Now go to your room let Mummy clean this mess up.
TABOO, MOMMAS BOY, JOI, MASTURBATION ENCOURAGEMENT, BIG TITS, LINGERIE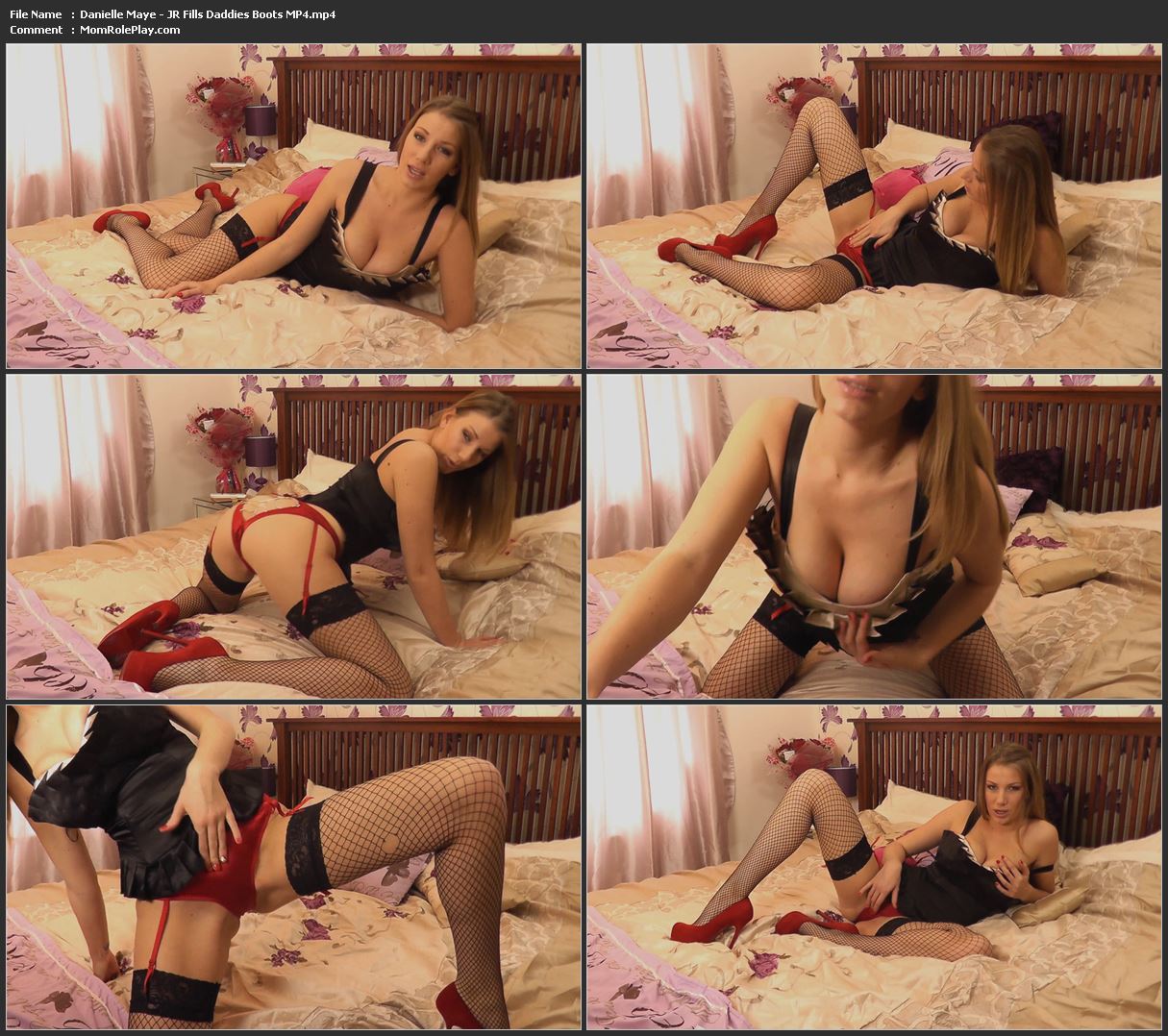 Download Files :
Danielle Maye – JR Fills Daddies Boots MP4.mp4