My sweet son! Sit down and talk to mom before you go to bed. I have an important sex ed conversion to have with you, honey. There's no need to feel shy. You know you can always trust your mommy.
Now, I'm going to ask you a personal question: have you ever masturbated before? No? Are you sure? Do you know how to masturbate? You can tell your mother the truth.
It's very important that you learn how to satisfy yourself; otherwise, you might give in to one of those tempting girls at school. You know you have to remain a virgin until you're married. It's the right thing to do. But in order to avoid sin, you must touch and play with yourself until you explode – and you'll have to do it every single night from now on.
Don't worry. Mom will show you how to make your dickie have an orgasm. I can see from the bulge in your pants that you're already swollen with lust. Take out your penis, son. Mom will give you a hand first, and then I'll have you take over, under my guidance.
That's a good boy!
Category: MOMMAS BOY
Related Categories: TABOO, ROLE PLAY, JOI, MILF, SEX ED, JERK OFF INSTRUCTION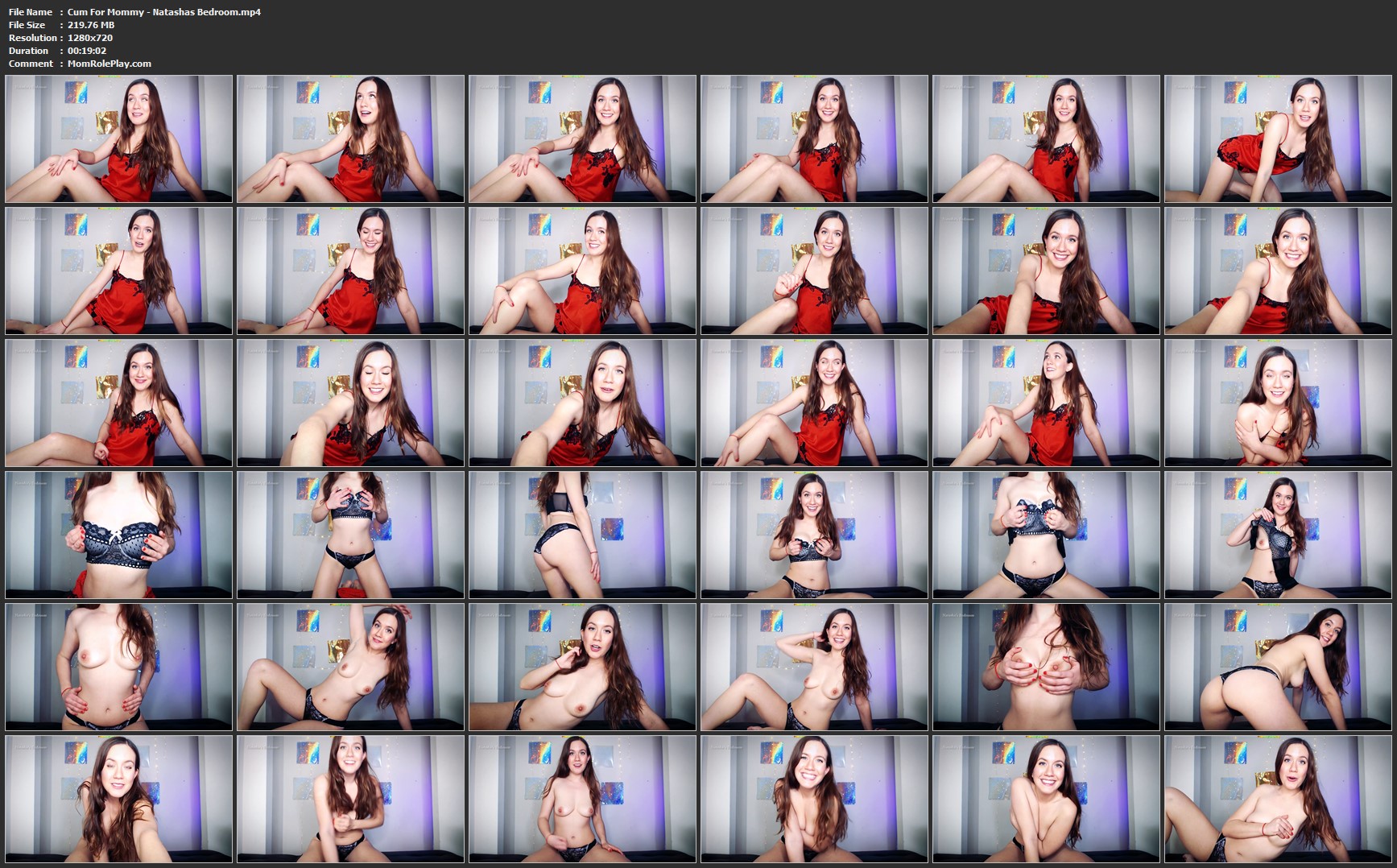 Download Files :
Cum_For_Mommy_-_Natashas_Bedroom.mp4